10 must know facts about United Arab Emirates (specifically Dubai)
Our partner campus in UAE offers a fantastic MBA program, especially for anyone interested in international management.
Geneva Business School is proud to say that the United Arab Emirates is home to one of our newest partner campuses. Our partner campus in UAE offers a fantastic MBA program, especially for anyone interested in international management or healthcare management. We think it's only proper to give UAE a true introduction.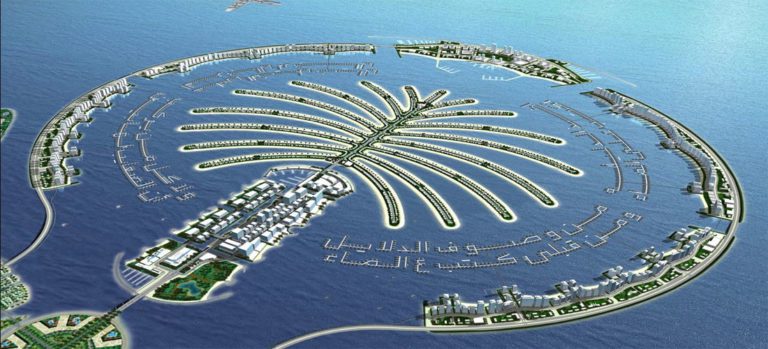 15% of Dubai's population is Emiratis or natives, the rest of the population is made up of immigrants, and foreigners. This mix of population lends itself to an eclectic and hard to match the culture.
Dubai is home to the world's longest fully automated (meaning this is a driverless rail network) metro system. The length of the route is about 75 kilometers.
The official language of the United Arab Emirates is Arabic, although Persian, English, Hindi, and Urdu are also very common.
The largest mall in the world is located in Dubai. Named the Dubai Mall, this contemporary building is a part of a complex hosting of over 1,200 retail stores. The mall covers nearly 6 million square feet.
There is no enforced federal income tax for businesses in the UAE. Income taxes are applicable to foreign banks and oil companies only. There are also very high paying jobs somewhat readily available in Dubai. This unique mix of opportunity and legislation makes the population of Dubai, on average, wealthier than most of the world.
Dubai has one of the most minimal crime rates in the world. There are strict laws within UAE that factor into this statistic, however, it is a great feeling to know the is a city in the world with virtually 0% crime. Dubai is one of the fastest-growing and most developed cities in the world. The amount of opportunity for jobs and a quality lifestyle are unbounded. The oil trade had a tremendous influence on the growing prosperity of Dubai. Tourism is now becoming one of the main cash cows for this city.
Afraid of leaving the beautiful snow of Switzerland? Dubai has one of the world's largest indoor ski resorts, which is actually the first in the Middle East. There are a total of 5 runs at this resort that accommodate different levels of skill.
There is no structured address system in Dubai. This certainly can pose an issue for the mail delivery service. Rather than using numbers that designate one's address, there is an option to draw a map pinpointing the location you would like to receive packages.
Dubai has created several manmade islands. The most famous one is in the shape of a palm tree where the Atlantis resort was constructed. This island is highly visible to anyone flying into Dubai.

As you can see the wealth and growth in the UAE make our campus an exceptional opportunity. To find out more about the programs offered at our UAE location, or to learn about how to transfer campuses visit our Partner Campus page.