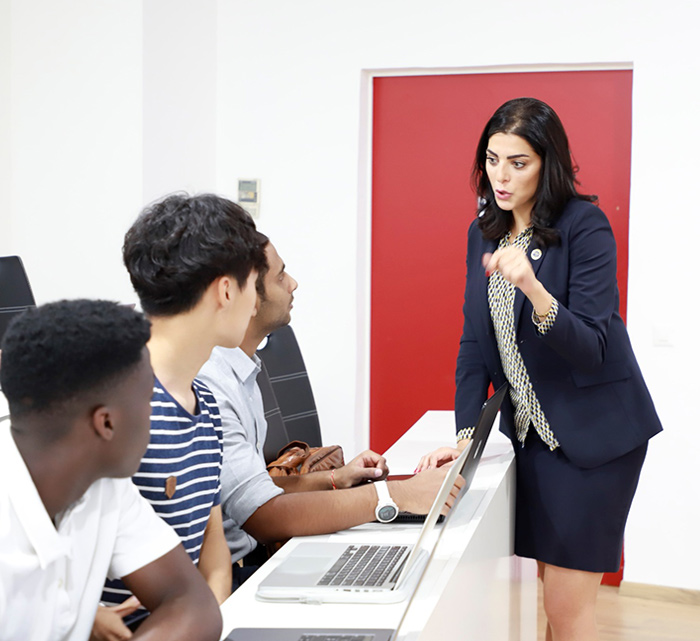 Your Assurance of Quality
The Quality Assurance Model standardizes practices, processes, and documentation across all departments, campuses, and partners' locations to guarantee consistent learning outcomes for all students and a sense of belonging for all employees.
However, cultural or legal factors are taken into consideration to promote the unique value and identity of individual campuses or program locations outside of Switzerland. This flexibility allows governance and empowerment to remain at the heart of Geneva Business School's educational activities without jeopardizing compliance with its Quality Assurance Model.
Geneva Business School systematically shares its quality assurance results and outcomes with its staff, faculty, students, partners, and external audiences. These results form the basis of our Key Performance Indicators.
Our Key Performance Indicators
Our Accreditations
Read Our Vision and Mission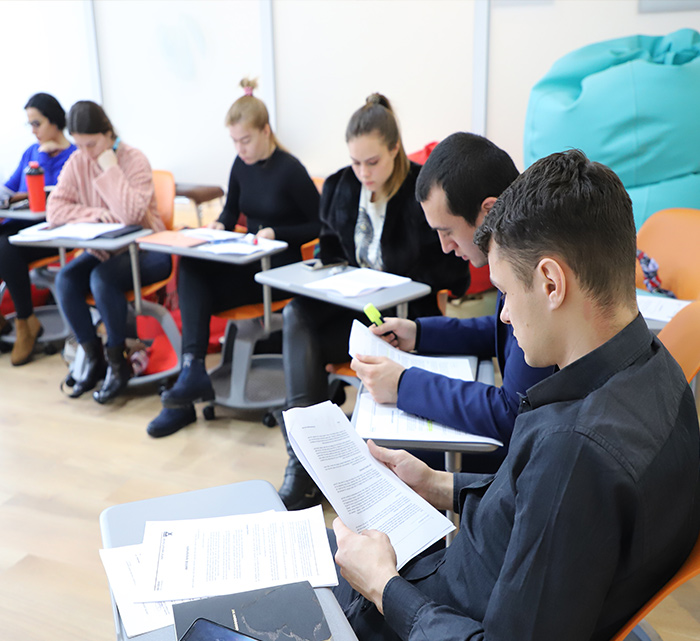 The Quality Assurance Model
At Geneva Business School, we have developed a tailor-made quality assurance model that pushes us to achieve our goals through a structured, planned and sustainable approach. The Geneva Business School Quality Assurance Model coordinates Geneva Business School processes across all campuses and program locations.
The model is composed of two aspects:
The Geneva Business School Operating Structure ensures that quality inputs contribute to the accomplishment of desired outputs.
The Geneva Business School Quality Cycle supports the school in verifying and attesting efficiency in procedures, academic programs, and any other internal or external services.
Our Key Performance Indicators
Our Accreditations
Read Our Vision and Mission
Quality Assurance Constituents
The Quality Assurance model describes the eight quality assurance areas monitored by respective committees and through a coherent process of strategies (at the executive level), policies (at the management level), and guidelines (at the operation level)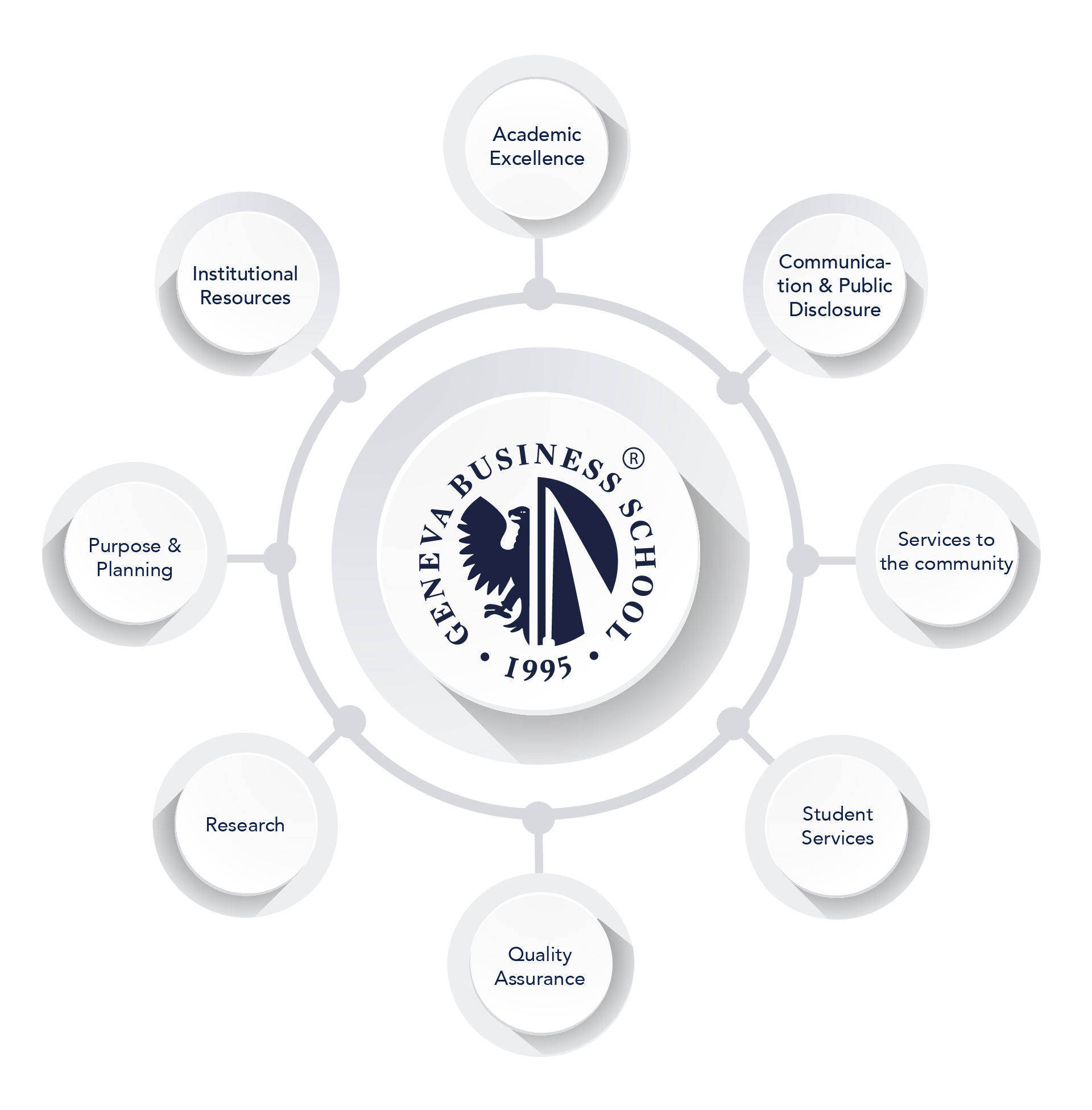 Academic Broad-Based Goals
The academic business unit's mission and goals provide strategic direction for guiding its decision-making. The academic business unit's outcomes assessment plan evaluates the extent to which the unit's mission and broad-based goals are being accomplished. The broad-based goals at Geneva Business School represent the general aims or aspirations of the academic business unit and derive from the mission. The broad-based goals of Geneva Business School are instrumental to the success of Geneva Business School in the sense that the achievement of the goals would provide evidence that the academic business unit is accomplishing its mission.
Broad-Based Student Learning Goals
Understand the major concepts of business applicable to companies of all sizes.
Obtain business knowledge and understand the management processes involved.
Learn the different types of effective communication skills.
Understand the importance of personal and professional integrity.
Understand the ethical ramifications of business decisions.
Broad-Based Operational Goals
The curriculum will cater for students in order to prepare them for the skills required in the professional workplace.
Students will have access to all necessary materials and facilities to assist them in completing all courses successfully.
The faculty members will be composed mainly of active professionals.
The program will allow for students to be placed in work placements following completion of their studies.