Building Football's Roadmap for the Future
Kicking goals at the virtual World Football Summit
The World Football Summit 2020
In light of the global pandemic, the World Football Summit for 2020 was held online, with speakers and attendees meeting in a virtual space to talk about the business of professional football. This new format did not, however, dampen the excitement and valuable takeaways this event always inspires in our student attendees. A resounding wave of enthusiasm came from the students in attendance, many of whom said the event gave them such unique access to amazing speakers and inside information which directly helps them with their own project work and seeking out future opportunities for a career in Sports Management. Here's what some of our students had to say about the five-day event: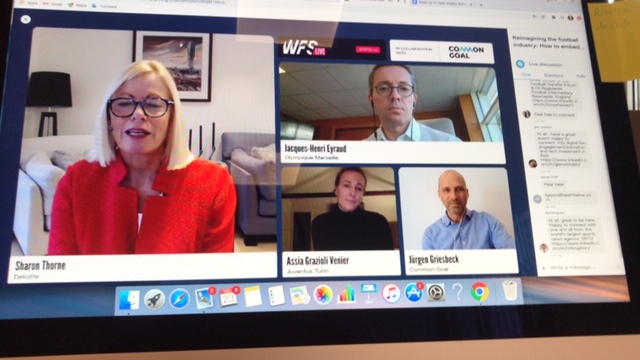 Describe this event in one sentence:
A unique way to get closer than ever to the sports world – Felix Lothholz
A wonderful experience for all football lovers – Melron Mascarenhas
Innovative, inspiring, and passionate about football – Harihar Sridhar
Best things about the event:
The possibility to connect and network with sports professionals and industry experts who have knowledge about the inside of the industry, and offer possible advice and insight for future sports leaders.
All the different talks and various topics we got to choose from.
Speakers with knowledge and experience in their specific fields are speaking about their experience, approach and opinions on the evolution of football and most importantly the future post-COVID-19.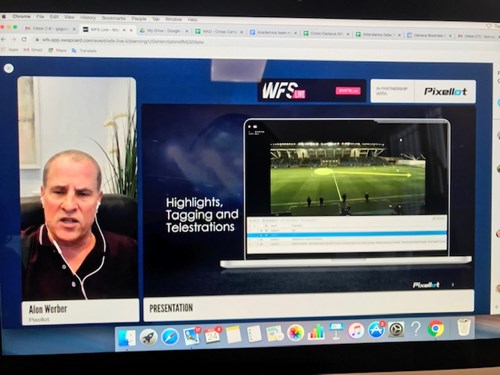 Key takeaways from the summit:
It is very important to remain calm as a company during a crisis such as COVID-19
Networking is key when it comes to looking for future working opportunities
Not many people know how difficult it is to succeed in the sports environment
The number of sponsors involved in football and their role in the development of the sport
The increase in participation in Women's football in the past few years
The growth of media rights in the Football Industry
This event has had a very major impact on my thesis and the final project of the subjects I attend in GBS. The event has simplified my work and research for my thesis, also providing me with content I never thought of exploring. Similarly, it has given me an opportunity to look at all the possible sports careers and learning curves I can explore while in the industry. The networking and connectivity may help me land my dream job in the future.
–Harihar Sridhar
Our Academic Coordinator on the Barcelona Campus, Gabriel Aguirre, also attended the virtual summit, holding many one-on-one meetings with some key figures in the world of professional football. He was able to converse with players like Samuel Eto'o and Juan Mata, learning about their post-career lives after a lifetime spent on the field, and getting new ideas from them on how to promote sport internationally.
He was lucky enough to have some face time with Imanol Eguskiza from FC Barcelona during which they were able to talk about the solutions that the Pixellot company has come to help with the creation of content, technology and generation of data in sports with the academy and the first division club.
At Geneva Business School we are fortunate enough to offer the opportunity to participate in this valuable congress and we all look forward to the next World Football Summit in 2021, hopefully, we will be able to attend in person.
Watch the highlights from Day 1 #WFS2020:
Want to study Sports Management at Geneva Business School?
#WFS2020 #SportsManagement #RealBusiness