Entrepreneurs Live Session – Magnus Jern
Join our first Entrepreneurs Live session for Fall 2020!
The billion euro problem
Understand the problem and start working on the solution. Start super agile and test everything but once you get traction focus, focus, focus. Always implement user testing everywhere throughout the development of any product or service – no excuses. Find a great business partner – my most successful businesses have always been with cofounders. Hiring salespeople is HARD – I failed with at least 9 out of 10 people. What can we learn from this?
Magnus Jern offers this advice in our first Entrepreneurs Live session for Fall 2020. Join Magnus, as he discusses his experiences in founding startups in conversation with Antoine Delmas, Instructor in Entrepreneurship on the Barcelona Campus.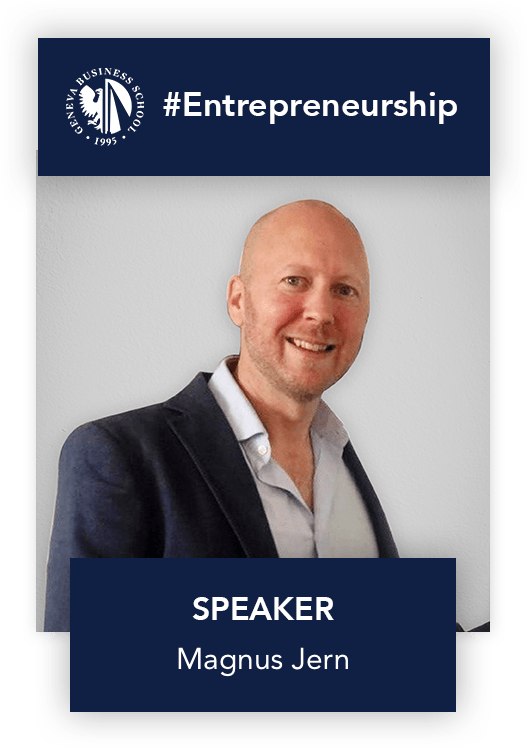 About the Speaker:
Magnus is a computer engineer and founder/co-founder of seven companies, including four successful exits. A pioneer and thought leader when it comes to mobile apps, clean water technology, innovation, and human-centric design. He is currently involved in the mission of TAPP Water to reduce human impact on the planet by providing clean tasty tap water to everyone in affordable and sustainable ways. His previous startup Golden Gekko became the leading mobile app developer in the world within 5 years. Meanwhile, Magnus continues to drive the mobile transformation journey at DMI (new owner) combining human-centric design with modern IT.
Entrepreneurs Live Sessions will be held online in Fall 2020
Magnus Jern: The Billion Euro Problem
18:30 – 19:30 12 November
Join the webinar on Google Meet
#Entrepreneurship #RealBusiness