Entrepreneurs Live Session – Oriana Circelli
What I wish I knew before becoming an entrepreneur – the story of Oriana Circelli
What I wish I knew before becoming an entrepreneur – the story of Oriana Circelli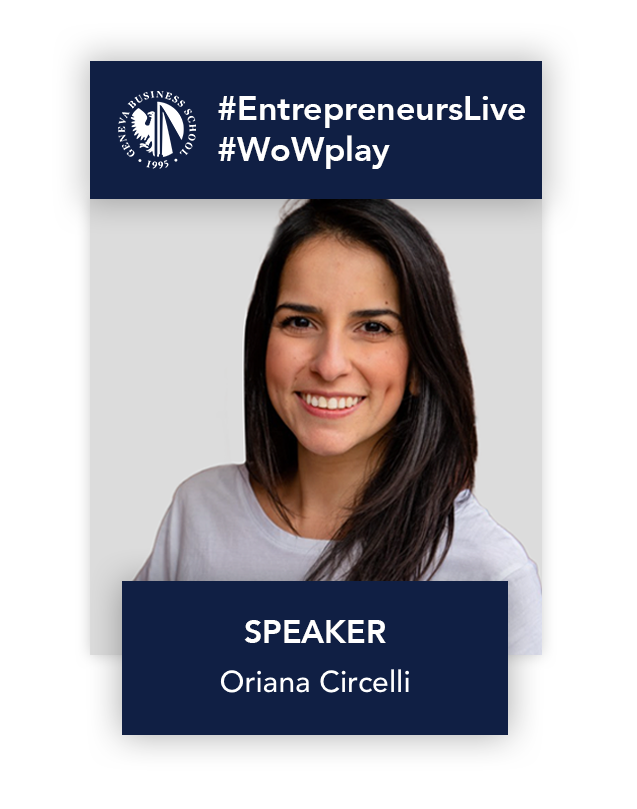 Oriana Circelli's first business involved making earrings and selling them at school. Since then, she has started businesses in different fields from computer hardware to restaurants and even micro-mobility. She is now applying this entrepreneurial skillset to her current venture, WoWplay, a STEAM platform for children.
Oriana believes that there is truly no school that can teach you how to be an entrepreneur and that the road to entrepreneurship is hard. It's full of ups and downs, successes and failures, but it can be unbelievably rewarding.
First in the Fall 2021 edition of this live event/webinar series, Oriana will be in conversation with Antoine Delmas, Instructor in Entrepreneurship on the Barcelona Campus.
About the Speaker:
Oriana is a driven, strategic hands-on entrepreneur who is passionate about building things from scratch, with more than 10 years of management experience, including country expansions, operations, and sales strategies inside international teams. Her previous experience includes 2 years at Jobandtalent and the launch of 3 companies as co-Founder: Koko, the first Spanish micro-mobility company sold to Bird, Acus, a young consumer electronics firm for Latin America and WoWplay, an Edtech that is shaping how children learn STEAM competencies.
Entrepreneurs Live Sessions will be held live and online in Fall 2021
Oriana Circelli: What I wish I knew before becoming an entrepreneur
18:30 – 19:30 CET (UTC +1)
6 October 2021
Join the webinar on Google Meet
#WoWplay #EntrepreneursLive #Entrepreneurship #RealBusiness