Geneva Business School joins the Business Graduates Association!
We are proudly now Institutional members of the Business Graduates Association (BGA). Find out the benefits to Students of being a member!
Students and Graduates can now enjoy the endless benefits of a BGA professional membership
Geneva Business School is very proud to become a member of the esteemed Business Graduates Association. As a member of this prestigious organization, we have the benefit of many opportunities both for the school and our students past and present.
A BGA Membership Benefits Students, Graduates And The School:
Students can access free BGA membership, accessing a raft of career-enhancing services.
Desktop Review – a comprehensive consultative service.
Enjoy preferential rates and discounts on our award-winning events.
Access a wealth of thought-leadership through their Research and Insight Centre and Business Impact magazine.
Receive marketing and PR support to raise awareness of the achievements of your School.
Students and Graduates of Geneva Business School are eligible to join the Business Graduates Association free of charge. Membership eligibility applies to all current business students.
By joining the BGA network, students will be able to:
Access an international and professionally diverse community of business students and graduates BGA Business Schools.
attend free webinars, seminars and networking events held around the world.
Access the Career Development Centre (CDC) – an online portal with a wealth of resources including CV, cover letter and elevator pitch builders, employer viewpoints, a self- employment module, access to an exclusive careers app, and much more.
Receive access to exclusive Business Impact content, crafted for business students.
Purchase exclusively discounted best-selling leadership and management books from our BGA Book Club.
Take advantage of our exclusively negotiated benefits with hand-picked partners, including The Economist and the Financial Times.
To find out more about how a BGA membership will benefit you and how to join, click here.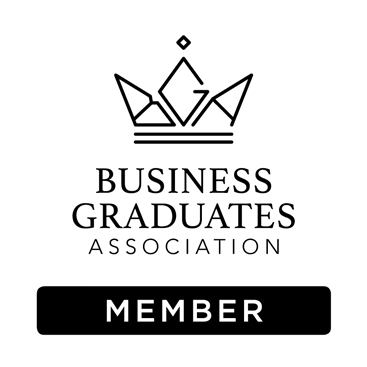 Who are the Business Graduates Association and what do they do?
As a charitable organization, BGA supports the advancement of business education across the world. Their strategic objectives bring together key stakeholders and beneficiaries – Business Schools, business students and alumni, and employers – to nurture ethical best practices in business thought and action.
All the funds they generate are returned into the work the organization does. Here are some examples of initiatives the BGA has led this over the past three years:
THOUGHT LEADERSHIP
Promoting an ethical business agenda: championing sustainability, social mobility, and poverty alleviation and putting Business Schools at the forefront of this movement.
Positioning the role of the Business School as 'a force for good' in an uncertain world, and attracting potential students to study at Schools within their network.
World-class research looking into issues such as poverty, volatility, organizational development, and climate change, which is available on a complimentary basis.
Thought leadership magazine Business Impact, provided on a complimentary basis and tailored for Business Schools respectively.
Complimentary events for employers to attend and network with Business Schools around issues focused on careers and recruitment of business students.
Campaigning with and on behalf of their Schools on issues that impact them – from rankings to poverty.
RESOURCES FOR STUDENTS AND GRADUATES
Career Development Centre for students and graduates to support them in developing their resumes to be ready to tackle the world of work.
The exclusive BGA Book Club, offering significant discounts to course materials and relevant reading for business students and graduates.
Regular learning events and mentoring for students and graduates, all over the world, provided on a complimentary basis.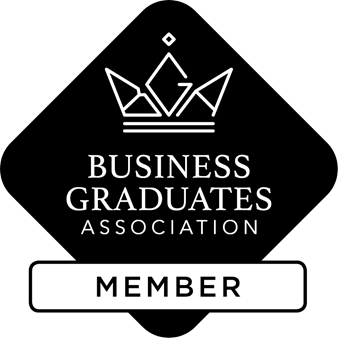 RECOGNISING POTENTIAL AND REWARDING EXCELLENCE
The AMBA & BGA Excellence Awards: celebrating the achievements of sustainable, ethical Business Schools and their eminent students and graduates.
For enquiries about Student and Graduate membership send an email to: