Latest News on Campus Reopening
Geneva Business School campuses will reopen according to government advice on coronavirus COVID-19.
To keep our students, staff, and faculty safe, Geneva Business School will do everything in its power to continue our education under the safest possible conditions.
Last Updated 4 May 2020 14:41
Dear Geneva Business School Community,
Due to the unprecedented global situation, we would like to inform you that all courses will continue to be delivered remotely for the rest of the Spring semester.
Our Geneva campus will officially reopen on 11 May, following the strict precautionary guidelines put in place by the government:
no more than 5 individuals per classroom
the school will be open from 13:30 – 17:30, Monday to Friday
please bring your own mask (for group work)
no food will be allowed on campus
the school will only be open in the afternoon so students can come on campus to study or seek advice
Professors who wish to work on campus can return
social distancing and strict hygiene rules still apply
Note: all classes will continue to be online
The situation in Switzerland is improving and the end of the lockdown period is imminent with gatherings of more than 5 people permitted from 8 June.
In Spain, we will continue to make decisions on the transition back to on-campus learning based on local government regulations and advice. Keep informed by checking our Latest Updates page.
For students who are currently abroad and unable to come back to campus because of COVID-19 travel restrictions, please rest assured that classes will continue virtually for as long as you need. Should this situation extend until the beginning of our Fall semester (September 2020), we will offer you the possibility of continuing this blended learning approach (remote and on-campus, with the same level of personalized mentoring). You will be able to start your semester virtually and come back to campus whenever you are able to do so, with our active support for a smooth transition from remote learning back into the classroom. Once travel restrictions are lifted, we fully expect students to come physically to campus.
We wish for everyone to graduate on time, with a degree that reflects the quality of our ongoing teaching.
From Professor Kahn and the Geneva Business School Family.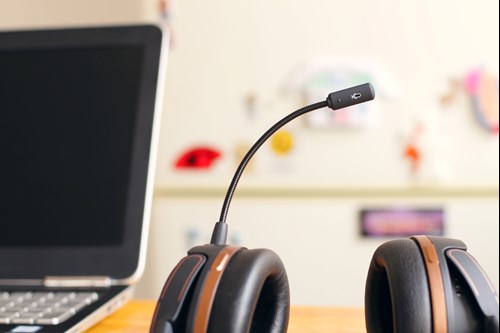 Stay tuned to the COVID-19 situation
If you have any concerns regarding your return to any Geneva Business School campus, get in touch.