Rewriting Herstory: Celebrating Women in Tech
Barcelona students participated in a wikithon to put women in tech into Wikipedia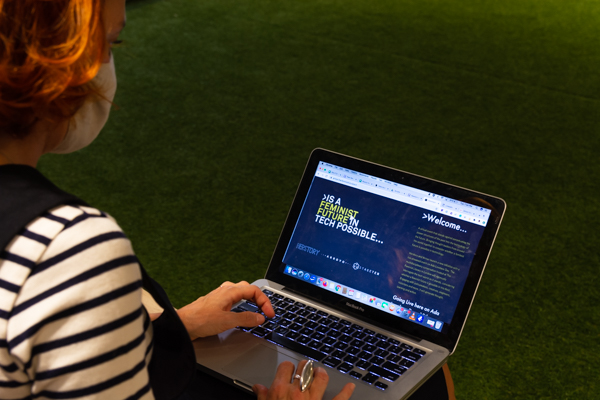 On 13 October 2020, Arroyo Live and Herstory brought together thought leaders from the tech world, to explore 3 key themes: AI, poIicy and culture to help answer the first question:
Is a feminist future in technology possible?
This new initiative begins to delve into whether a fairer future in technology is possible. The mission is to create an open discussion that will examine the tech world, where we are now, how we got here and what kind of future we are shaping.
Why?
Technology is increasingly woven into our lived experiences each day, it affects us all, but is predominantly developed by a homogeneous group of white, male engineers, who without bad intention perpetuate the outdated power structures of the past into the technology of the future. Women and marginalized groups continue to face massive obstacles in advancement and one of the sectors where this is most apparent is the tech industry. Less than 7% of tech positions in Europe are filled by women. This gender gap, is deep-rooted and can not be pinned down to one specific reason, but there are many; women are paid less, often passed up for promotion in favor of their male counterparts, there are less female role models so female students aren't as encouraged to pursue tech roles, line ups for tech congresses are predominantly male, prejudice against women, this list could go on. For marginalized groups, racial discrimination can amplify underrepresentation, which is damaging to businesses and should be of concern to the tech world. According to Dreamhost, State of the women in Tech 2020: The underrepresentation of women in tech is a huge liability for the industry. Diverse companies are more likely to report growth, perform better, and have an increased competitive edge.
Where?
Geneva Business School Barcelona in conjunction with @Arroyo_live and @HerStory_Uk held a live Wikithon during the event, rewriting pages of Wikipedia and other online references, with details of women of color who made contributions throughout the history of technology.
The event took place on Ada Lovelace Day, an English mathematician and writer, known for her work on Charles Babbage's proposed mechanical computer, the Analytical Engine. Lovelace is one of the first-ever computer programmers, thought to have published the first-ever algorithm, and therefore is regarded as one of the first people to recognize the full potential of computers. October is also Black History Month, therefore the perfect time to widen the narrative by recognizing women of color that, like Lovelace have impacted the future of technology, without equal recognition.
During the live stream students from Geneva Business School, worked together to research and populate Wikipedia with the stories of women of color who have shaped the field of technology. Through this interactive activity, we are championing forgotten women in history that have played a significant role in creating tech that is part of our lives. We are laying the foundations for future generations of women, specifically those of color, to recognize themselves in history and feel compelled to be part of the future.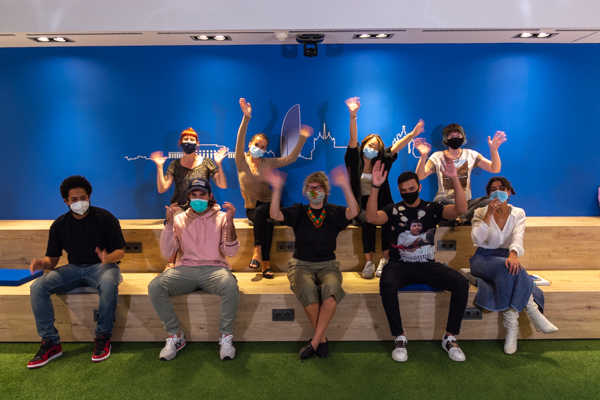 The wikithon was presented virtually, by Azana Francis, 29, an Afro-Caribbean broadcast journalist working at the BBC in the UK. She joined the BBC as a Political Journalist in 2018 and has spent most of her career thus far focusing on political stories that impact women, young people, and diverse communities within the U.K. Throughout the live stream, Azana crossed live to Victoria Masters and out students on the Barcelona campus,
and the International and remote students on Zoom who were also live inputting and researching during the event.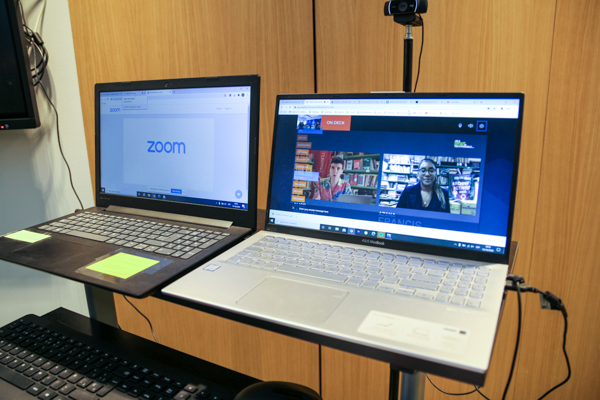 Why is this important?
One look at these stats and you can see the need for visibility and some effort to encourage participation and recognition of women in the tech space.
Only 22% of people creating AI tech are women
Women own less than 10% of startups in the world.
Women in the tech industry earn 29% less than their male counterparts.
Three out of four girls express an interest in computer science.
One out of four jobs held by women in the IT industry, says women in technology statistics 2019.
In the last 40 years, almost 90% of all information technology licenses were made by male-only teams. Less than 2% of tech teams included women.
20% of engineering graduates are women and only 11% of working engineers are women.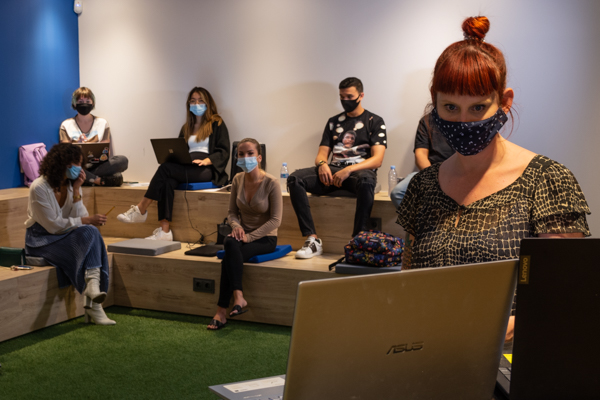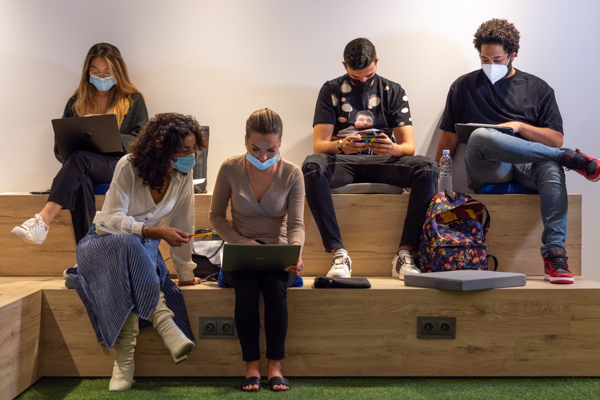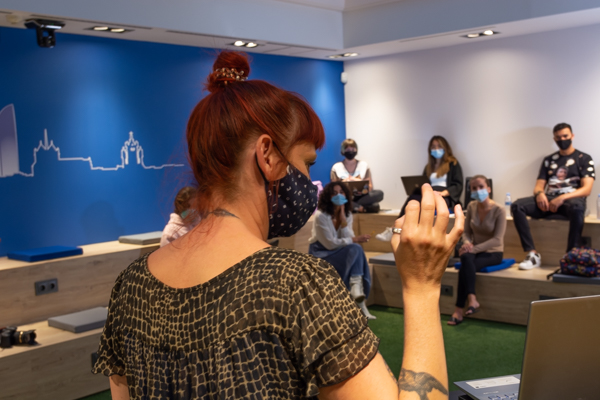 Listen to Bachelor students Farah Eleraky and Ahmed Abdelwahab
share what they learned during the wikithon:
#RealBusiness #FeministFutureTech #WOCinTech #BlackHistoryMonth