Spring 2023 Welcome Leadership Week
Your Introduction to Life at Geneva Business School
As a new student at Geneva Business School, you're about to embark on an exciting new chapter in your academic and professional journey.
To help you get settled in and start learning about the world of business, we're pleased to invite you to our bi-annual Welcome Leadership Week, taking place at our campuses in
Geneva
,
Madrid
, and
Barcelona
, starting on the
6th of March
.
This marks the beginning of the Spring Semester and is your first chance to integrate yourself into education and our community.
Welcome Leadership Week Activities
During Welcome Leadership Week, you'll have the opportunity to:
Meet your Student Experience team: Our team is here to help you with anything you need as you settle into your new surroundings. They'll be on hand throughout the week to answer your questions, provide advice, and help you get the most out of your time at Geneva Business School.
Get set up in your new country: Our team will help you with the necessary paperwork, such as registering with local authorities, opening a bank account, and getting a local phone number.
Discover your new city: One of the highlights of Welcome Leadership Week is the chance to explore your new surroundings with your fellow students. You'll take part in walking tours, enjoy traditional lunches at local restaurants, and get to know the best places to visit in your new home.
Work on your first business case study: As a business school student, you'll be expected to work on a variety of case studies throughout your program. Welcome Leadership Week gives you a taste of what's to come, as you'll work with your classmates to develop and present your first case study.
Students will work in small groups and be presented with a case study that covers all the key elements of becoming successful business people, including ethics and legal, finance, entrepreneurship and innovation, expansion, marketing, and leadership. Faculty mentors will guide and collaborate with the student groups for these case studies.
On the final day of Welcome Leadership Week, the groups will present their work to the rest of the new colleagues.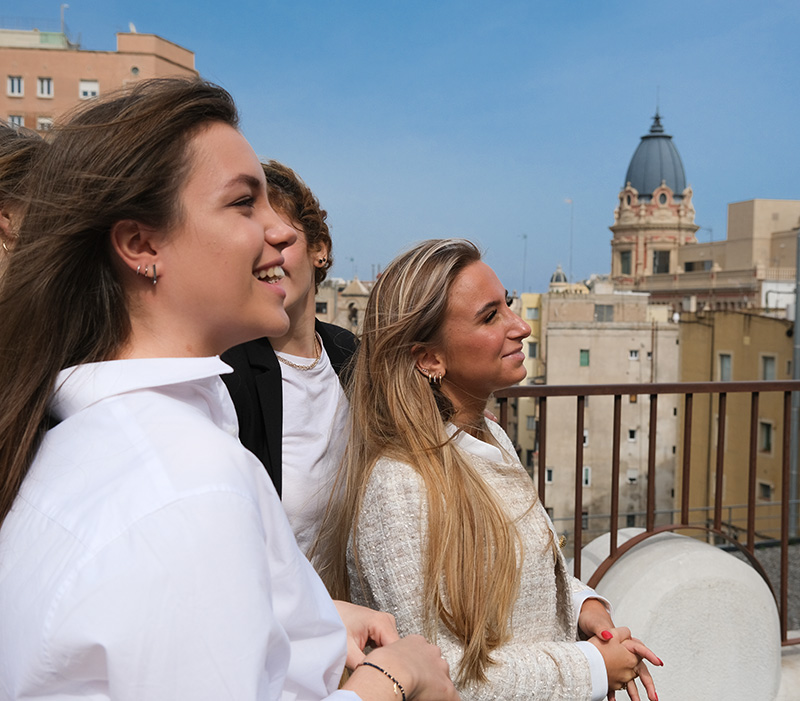 End-of-week fun: Each campus has organized a fun activity to celebrate the end of the week:
Madrid students will visit Parque Warner Madrid for a day of adventure and entertainment.
Geneva students will enjoy a delicious fondue dinner, followed by social drinks after their business case study presentation.
Barcelona students will come together for a social event featuring food and drinks, providing a perfect opportunity to get to know each other better.
These events are a great way to cap off the week and make lasting connections with your peers. We look forward to seeing you at Welcome Leadership Week!