Announcing our AGEP Membership
Geneva Business School is proud to partner with the AGEP for the year 2020/2021.
Geneva Business School is proud to be associated with the Geneva-based,
Association Genevoise des Ecoles Privées
(AGEP). Geneva is an important member of the Swiss Federation of Private Schools, with over 47 members from primary schools to universities. The AGEP serves to highlight the large variety of courses offered in Geneva's private schools, giving students the opportunity to follow a course of study best suited to their personal requirements and future aspirations.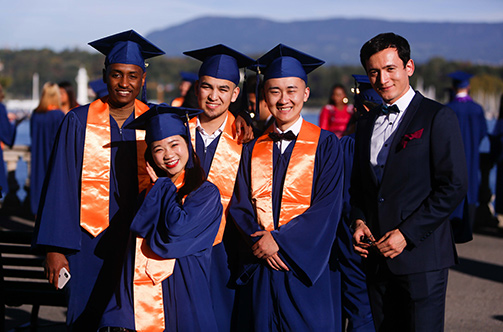 The AGEP shares the belief that Geneva is a center for educational excellence and innovation and, together with its international orientation, offers an ideal setting for the academic and personal preparation of a student to live in today's world. This partnership with the AGEP is perfectly in alignment with our school's values and mission. At
Geneva Business School
we believe memberships such as these add value for our prospective students and help us to maintain the high standard of Swiss-quality education we are committed to delivering.
Take a look at all our Academic Memberships and Academic Partnerships and find out the benefits for students, staff, and faculty.