Are internships really that important?
Hear from three students with hugely successful internships to find out
Are you studying hard but wondering if an internship might help you to secure the job you always dreamed of? Do you really need to do an internship program? Isn't that hard-earned degree going to be enough? What skills do employers look for in a new graduate anyway? These are the common questions most college students ask themselves. And while work experience is nice to have during your studies, it must also give you the skills and knowledge you require to get on the career path you want.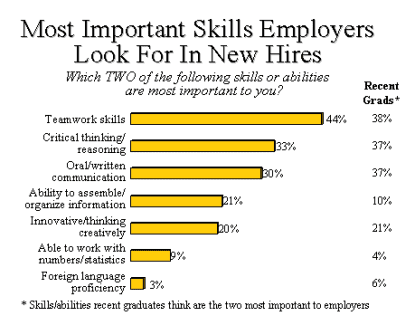 While some soft skills that employers look for can be acquired from high school and tertiary education, such as teamwork skills, critical thinking and reasoning, and oral or written communication, the synthesis of these skills happens when you are placed in a real-life situation where the elements cannot be controlled and you must problem-solve to the best of your ability with the skillset you have.
In today's rapidly changing global economy, most employers emphasize the importance of tertiary programs providing students with up-to-date knowledge and soft skills, but also the valuable experience of putting that knowledge and new skills to practical use in "real-world†settings.
Finding an opportunity to work can be difficult, so it is great to learn from other students who have been very successful at not only finding internships themselves but some went on to paid jobs with these organizations after completing their internships.
Let's hear from three masters of nailing the internship…
Nitin Visram
a Master's student on our Geneva campus, just turned his internship at the UN into a paid job. "My first internship was through the Geneva Business School Career day. I gave my CV to multiple organizations and I was called for an interview. I was recruited by the Security and Human Rights Association, Geneva Switzerland. [Earlier this year,] I was offered a prestigious United Nations Internship. I had the UN library badge. I networked with a lot of UN diplomats and took their advice, kept applying for internships. Finally, after 6 months I was hired as an SOP Assist.â€
When we asked him why he thinks employers hire students who have completed internships he replied, "They prefer students with internships because they want someone who is familiar with the working environment and structure. Students with internships show a willingness to learn. Most of the internships are unpaid but the knowledge you gain is so valuable and priceless.â€
What is the most critical advice you can give those on the hunt for an internship?
Networking is the most important tool. Don't go with the intent to get a job but go with a focus to learn. Show your interests, keep yourself updated
Hear more of Nitin's story and how he was lucky enough to intern for the United Nations: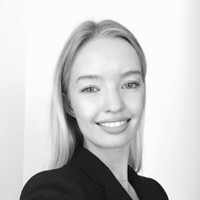 Elise Durr
, a winner of the
Versus Virus Hackathon
and MBA student, worked on a digital project to build an eCommerce platform for small businesses in Geneva to market their products and boost revenue during the COVID-19 crisis. The project was funded and now together with fellow Geneva campus classmate,
Nikola Mijovich
, they both work for the platform in the marketing department. The start-up merged with 6 other platforms that shared the same goal and founded
Better Local
.
Elise learned a lot about herself during this collaborative process, which also helps develop confidence during an internship period. What was the biggest thing she learned?
That I should always share all my ideas. One day I was unsure and not confident about one idea and hesitated to share it during my presentation but surprisingly I had great feedback about it and it seemed to be the part that they were the most enthusiastic about. Lesson learned: always be fearless!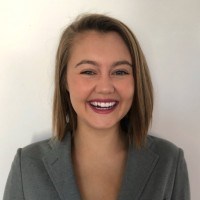 Sara Jach
is possibly the busiest student at Geneva Business School when it comes to doing internships. "I have now completed five internships during my two years of studying at Geneva Business School in Barcelona. Two of them were at the Barcelona Campus in the Academic Department. The school helped me find my first internship outside of school [via
Career Days
] but the two others I found on my own. I found them by networking with people within my industry and also applying on many websites online.â€
Sara's advice to students keen to get some work experience:
…always try to connect with the right people in the field where you would like to work. I know it can be hard to network sometimes but you have nothing to lose and while studying you have so many opportunities to try out different jobs in order to explore what you are passionate about.
On the subject of unpaid internships, she was very quick to add, "I believe that it is all about your attitude towards the big world out there. Internships are usually not well paid but this does not matter if you have the right attitude. You may think, "I don't want to work for free…†but the reality is that you will never work "for freeâ€. The thing that you will ALWAYS get in return is work experience, and that is more valuable than any money.â€
7 reasons why internships are important
1. Make your CV stand out from the crowd
Employers will notice your achievements. Taking initiative is a good quality to promote you to a prospective employer.
2. Try new things with no pressure to succeed
Experimentation and failure are part of success, internships allow you the freedom to explore your passions without having any critical outcomes on the line.
3. Expand your networking skills
Creating a network and learning how to maintain a supportive network is vital in modern business settings. Learn this while you study and you are already ahead of the game.
4. Build soft skills such as collaboration, teamwork, and communication skills
Working with other people will always be a big part of your working life, learning how to do this effectively will help you grow as a professional.
5. Grow your confidence
Trying new things and seeing them come to life can be the biggest reward of an internship. While you are motivated to get a job after graduation, you might discover a purpose or skill you didn't know you had as an unexpected advantage of doing your internship. This will give you fresh ideas and energy to go after your goals.
6. Meet mentors
Mentorship can be the catalyst to a great career. Working with experts in your field can give you insight into the world you want to operate in and give you the professional guidance to reach your career goals.
7. Transition to paid jobs
After a successful internship, it is common for employers to create a job for you. You have used the opportunity to prove yourself, often unpaid, but that is the perfect time to show your value and make it difficult for your employer to let you leave when the internship ends.
Contact
Student Services
if you are looking for an internship and be sure to attend
Career Days
on campus and online, you never know who you might meet!
#RealBusiness #Internships
Most Important Skills Employers Look For In New Hires, image source: AACU, 2006