From a policy advocate to an Agripreneur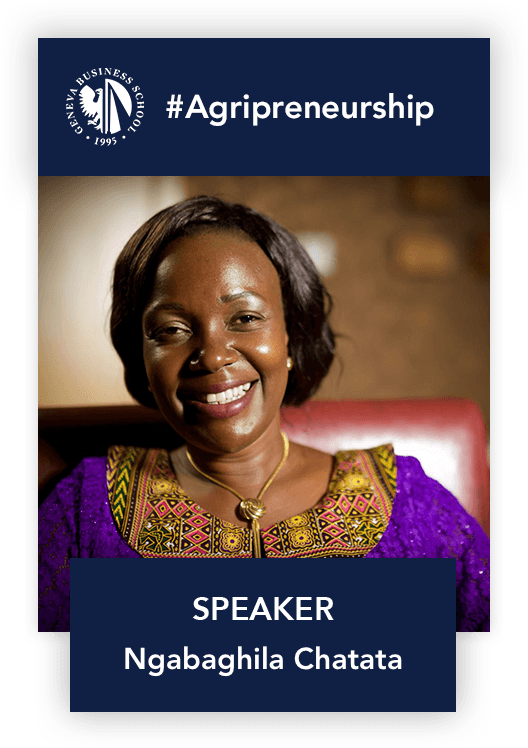 Sharing her life journey and as an Entrepreneur and Agripreneur, Ngabaghila Chatata will touch on her sources of inspiration, the challenges she has encountered along the way, and what dreams still lie ahead. Ngabaghila will also discuss how her work is impacting her local community.
Ngabaghila Chatata will discuss her experiences in the next edition of this webinar series, in conversation with Antoine Delmas, Instructor in Entrepreneurship on the Barcelona Campus.
About the Speaker:
Ngabaghila Chatata is a leading Malawian Horticulturist and Agripreneur (an Agricultural Entrepreneur), with a strong passion for building skills for wealth creation. She is a Co-founder and Managing Director of Thanthwe Farms that is becoming a market leader in the horticulture and agro-processing sector. They offer specialized expertise in Business Incubation, Agro-Processing, Greenhouse Manufacturing, Capacity Building in Climate-Smart Technologies. Thanthwe prides itself in building markets ready agriprenuers as a way of building resilience amidst economic hardship. Ngabaghila holds a Bachelor of Social Sciences. She has six years of experience in the private sector, 12 years in the NGO sector, and an additional ten years as National Coordinator at different projects.
Entrepreneurs Live Sessions will be held online in Spring 2021
Ngabaghila Chatata: From a policy advocate to an Agripreneur
18:30 – 19:30 CET (UTC +1)
12 May
Join the webinar on Google Meet
#Agripreneurship #Entrepreneurship #RealBusiness