Greenwashing: Time for a Change
Expert Panel Discusses How Businesses Must Move from Words to Action
Words or Action?
'Environmentally friendly'. 'Eco-conscious'. 'All-natural'.
How many companies use phrases like this to attract green-minded customers? But are the phrases backed by meaningful action or are they just empty words? 
Chaired by faculty member Julie Angel (Business Strategist & Professor of Sustainability), an expert panel discussed these issues at our Madrid campus. As Julie said:
Actions often start with words, with the sharing of ideas, so let's get the "sustainability" conversation started.
From Hotel Towels to Carbon Emissions

Alongside Julie, the panel included faculty member Juan Parodi, who is Global Sustainability & Impact Director at Olivia. Another faculty member, Antón Jáuregui is Country Manager at Lendahand. As a Success Analyst, Enrico Rodriguez de Guzman, transforms the real estate sector into a more sustainable and digital future. And Monique Bonilla Dominigues shows financial corporations how to implement Sustainability & Business Strategies.
As outlined in the panel discussion, 'greenwashing' is the deceptive, or even false, advertising and public messaging to position a company as more sustainable than they truly are.
Take Ryanair's claim in 2020, when it announced itself to the British public as Europe's "lowest emissions airline". The claim was more or less made up and the Advertising Standards Authority promptly banned the ads.
Or there is the bus ad for Alpro's almond drink that claimed it was 'Good for the Planet', a claim that was pretty misleading and could not be substantiated.
The term 'greenwashing' was coined in 1986 by environmentalist Jay Westervelt, in reference to a hotel policy in Fiji about reusing towels to save the environment. 
The phrase has become very pervasive. Here are a few figures. An EU study found that 40% of green claims on products and services have absolutely no supporting evidence. In the US, that number was even larger with 68% of executives admitting to being guilty of greenwashing.
Why do companies do this and why does it matter? The world is at a stage where environmental sustainability is vital and is a real concern for the whole planet. 
If a company simply takes a cynical, profit-first approach, greenwashing is a way of converting green-minded customers without actually taking real action to improve the world around us. 
With her years of corporate and financial experience, Monique Bonilla Dominigues was very clear about how this should not be the case:
We shouldn't only think about risk return. In investment, we should always think about the social and environmental impact.
So why does it matter? In business terms, if a company employs greenwashing tactics, it gains an unfair advantage over more honest competitors.
Of course, it is also unfair on customers and investors who are misled. And most importantly, it is bad for society as a whole as it sets the agenda on climate change back.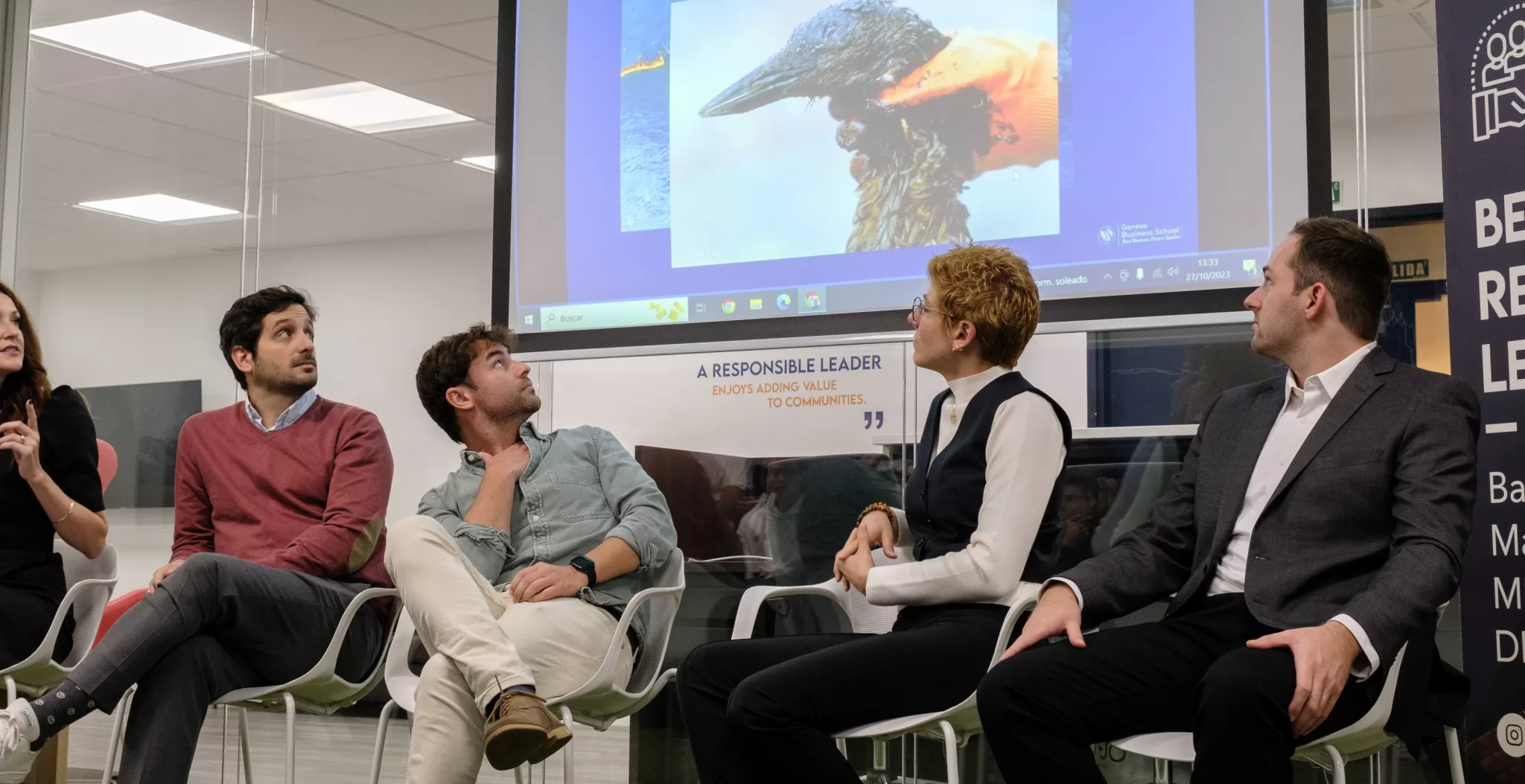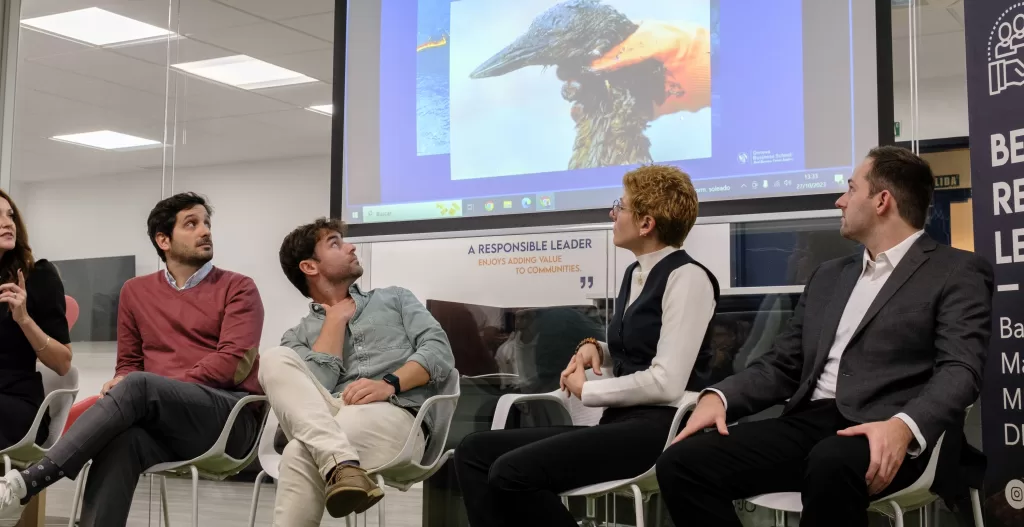 A Sustainable Future
At Geneva Business School, we set out to teach our students about real business and responsible leadership. What better way to do that than involving them in a discussion with passionate professionals talking about sustainability? 
As well as discussing sustainable finance, the panelists talked about measuring carbon emissions all the way through the value chain including end-of-lifecycle and how it's pervasive across every industry. Whatever the industry, environmental sustainability is something that concerns all of us. As Enrico Rodriguez de Guzman outlined:
In the past, companies were focusing on profit-only. There is now a more sustainable approach. You have to integrate environmental sustainability into your business. And in the future, companies will have to implement strategies for sustainability if they want to thrive.