Hackathon turns students into Local Heroes
Three MBA students from Geneva Campus, Elise Durr, Nikola Mijovic, and Keshav Astir worked in a team of 15 people to find solutions to COVID-19 related issues in Switzerland. Over 48 hours they developed a concept, a brand awareness campaign, and a funding strategy and application.
The Versus Virus hackathon creates internships for two bright MBA students in Geneva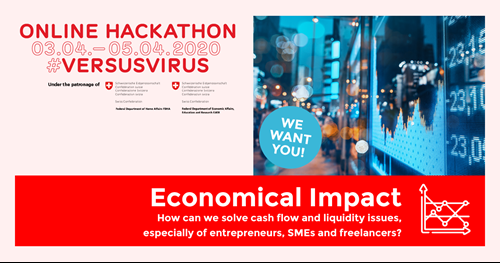 In early April a group of students and faculty from our Geneva Campus participated in the first virtual Hackathon in Switzerland. In 48 hours, teams of up to 15 people created projects to help solve the COVID-19 crisis in many areas ranging from health, society, and economics. You can read up on the details of the entire #VersusVirus hackathon event here.
Three MBA students from Geneva Campus, Elise Durr, Nikola Mijovic, and Keshav Astir worked in a team of 15 people in the "economic impact†category. Over 48 hours they developed a concept, a brand awareness campaign, and a funding strategy and application.
Elise spoke to us this week about the incredible experience they had at their first hackathon:
"Nikola Mijovic, Keshav Astir, and I worked on BeLocalHero which is an online platform connecting Swiss local businesses and customers. The platform was only a few weeks running and we worked on creative solutions to increase brand awareness and develop the concept further. We were one of the three projects highlighted by the jury of the hackathon in the category "economic impactâ€. We are really proud of it!
Since the hackathon, Nikola and I have continued working for the platform, and today they offered us active roles in the company. Regarding the next steps, we will merge BeLocalHero with other platforms that have the same common goal (we will create a new visual identity, change the name etc.), and look for more funding but also launch a national communication and marketing campaign.â€
Watch the video Elise created for the funding application to explain the project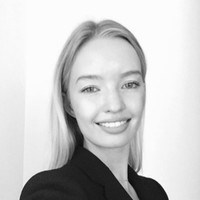 Q&A with Elise Durr, MBA candidate, Geneva Campus
We asked Elise some questions about what it was like to get involved and what she got out of the experience of her first hackathon (including a job!)
How did you get involved in the hackathon?
Andrada Maier [Geneva Campus Academic Director] from Geneva Business School sent us an email so I knew about it. But I was not really sure if I would participate because I didn't really know what it was and what a hackathon was. And then our Digital marketing teacher, Professor Desiraju really encouraged us to participate.
Was it a good experience? What was challenging about it?
It was very valuable because it was my first time so I had never participated in this kind of event. When they just send a link to a Google Hangout with different people that you don't really know. It was very challenging to participate as a student because you know you're not like a mentor, and you don't have 20 years of experience, so it was a bit intimidating at first. But we just gave it a try and we tried to help as much as we could, and it was very nice to see that with 15 people who don't know each other we could make something work in 48 hours. It was very positive because we had really great coordination (as a team) and that was impressive with people you don't know.
Why do you think your team was so successful?
It was a really good match between everyone's personalities, I think, and everyone was trying to listen, to find solutions together, no one was working alone, or just waiting by themselves so it was a really good group dynamic.
What new things did you learn?
The whole process from finding ideas to developing them. It was kind of like an assignment that we could have at school but like in a very short time, 48 hours. And in terms of organization I learned a lot of things, they provided us with documents, how to get organized with a team of people with a lot of Excel sheets.
What skills did you use from your MBA course at Geneva Business School?
We started the project by brainstorming, with the idea to increase brand awareness of Be Local Hero and develop the concept. So during the brainstorming we could add any ideas and, of course, everything we did during marketing courses, digital courses, helped provide ideas for brainstorming. And also I created the video for the project. And we also had a video production course so it helped me with this task.
What digital tools did you use to complete the project?
The whole Google Suite, Slides, Docs, Sheets, we were on Slack as well. Yeah. We were on Zoom. We also worked with Trello and Canva. And I edited the video with iMovie.
What will your roles be in the company as you move forward?
So I'm on the Communications and Marketing team and, for now, I will be the Social Media Manager with the new platform as soon as it's ready. With the new identity, logo, and name etc., and Nikola is working with the Versus Virus incubator so he's the coordinator of this project.
Would you recommend that other students participate in the future?
Oh yes, they definitely should, it should be mandatory. Yeah a great experience, it's only 48 hours it's nothing.
Do you think if you weren't on lockdown that you would have done it?
I don't think so. I was even thinking the first time I got the email that I didn't know what it was about and, yes, it's really our marketing professor that pushed us to participate. I think sometimes it can look scary because you don't know what to expect and yes, it's during the weekend and maybe you have other plans, but it's really worth it, it's really worth it. I would have regretted it if I didn't participate.
And it's a great team, we were really a great team. It's really nice to work with them every week. It's not a burden, it's something nice and really exciting.