International Women's Day 2020
On Sunday 8 March 2020, Geneva Business School and the United Nation's International Women's Day will celebrate the equality of women worldwide. Read about three influential female leaders from our school.
A Milestone for Women's Equality
The theme for International Women's Day (IWD) this year is I am Generation Equality: Realizing Women's Rights. This theme aligns with the UN Women's new multigenerational campaign, Generation Equality, which marks the 25th anniversary of the Beijing Declaration and Platform for Action.
Geneva Business School and the United Nation's IWD both share important anniversaries this year. The Beijing Declaration and Platform for Action also marks this milestone as the most progressive roadmap for the empowerment of women worldwide. As we celebrate 25 years of our school we can reflect on the progress we've made as an inclusive and diverse business school. On Sunday 8 March, we will celebrate the progress of women's achievements, women leaders, and equality of opportunity for all our students.
Equality in the Classroom
Equality is an integral theme in our school ethos and a value that we strive to uphold through the education of not only our students but our staff and faculty. On all of our campuses, we have the great privilege of working with young women and men from many countries and backgrounds. It is important that they all feel welcome and cared for.
During our most recent Global Faculty Meeting, Academic Manager Jennifer Hutchison ran plenary sessions on inclusivity and equality in the classroom. She encouraged faculty to self-audit their curriculums to avoid unconscious bias and encouraged open discussion on how to deal with these issues in class. Jennifer also focused on teaching methods that could be seen as exclusionary and what alternatives they could use to be more inclusive.
Prior to the commencement of the Spring Semester, Professor Victoria Masters held a workshop for our Barcelona faculty to discuss strategies for handling non-inclusive behavior at school. The objective was to give professors some ways to handle inappropriate comments in class, whether they be sexist, racist, ageist, etc., to ensure the classroom is a safe and inclusive environment for all our students.
Geneva Business School Celebrates Women in Business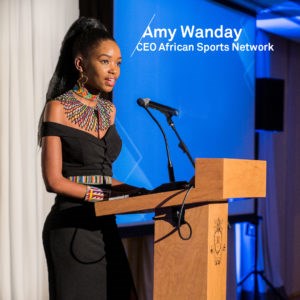 From our student body, Amy Wanday, a third-year bachelor student will be on a panel discussing the topic 'Community development through Sport' at the International Sports Convention (IFC) in London in June. Amy is the founder and CEO of the African Sports Network, a startup committed to increasing engagement and awareness in the African sports industry with a focus on African youth, women, and girls.
She is an accomplished public speaker, mentor, and social entrepreneur and is currently completing her bachelor program on our Barcelona campus. We look forward to hearing from her as the convention approaches and get some first-hand insights from the event in London.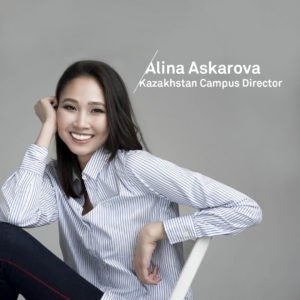 Across the continent, our Kazakhstan Campus Director, Alina Askarova has been declared the Best CEO of 2019 by Umay Global. Awarded this honor for her contribution as a trail-blazing entrepreneur in Kazakhstan, Alina's accomplishments also include a master of science in finance completed at Geneva Business School.
She has spent the last decade working in the education management industry. Alina was recently featured in a book entitled "40 Women in Business†by Makhabbat Sadvakassova. The book covers stories of women-entrepreneurs in Kazakhstan and their personal and professional challenges.
Alina also speaks regularly at conferences for business owners about the professional development of women, balancing work and family life and gender parity for female entrepreneurs.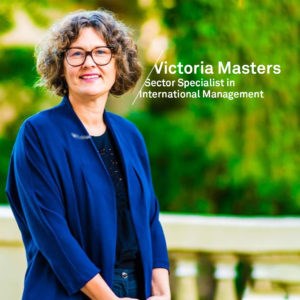 A vibrant and dynamic Sector Specialist, Victoria Masters teaches International Management at our Barcelona Campus. She is known for her ability to deliver classes in exciting and innovative ways. Victoria delivers practical skills in her classes with meaningful discussion and shares her insight gained from over 10 years of commercial experience.
An advocate for inclusion, diversity, and equality, Victoria brings a focus on cross-cultural communication to everything she does. A regular in the Barcelona startup scene, Victoria is often out networking and takes students to events such as 4YFN, Startup Grind and Fixing The Future.
This year she will bring new networking events on campus to fully engage our 2020 cohort with the local startup culture that Barcelona is famous for.
We create passionate, powerful leaders through the guidance of experienced mentors such as these women if you want to know how you can get involved, get in touch.
How are you celebrating International Women's Day?
Share your photos and IWD 2020 adventures with us using these hashtags:
#IWD2020 #GENERATIONEQUALITY #RESPONSIBLELEADERS #GENEVABUSINESSSCHOOL #WOMENINBUSINESS #WOMENMEANBUSINESS