Leadership Development Week: Mastering the Art of Disruption
Master's growth strategies for the hotel industry were out of this world
Leadership Development Week Final Projects: Innovating for the hotel industry in a changing world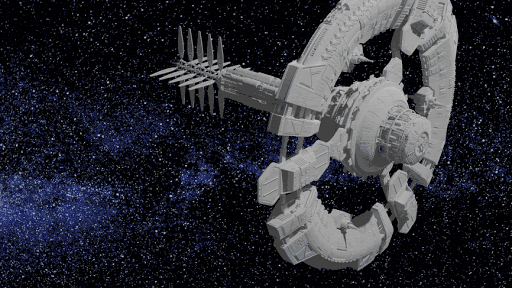 In their final Leadership Development week of 2020, our Master's students were asked to develop growth strategies for a hotel chain to pivot their business models in light of the pandemic and its effect on travel and hotel operations.
The final group projects from the Master's students were an impressive collection of ideas, ranging from Space travel to virtual travel, using everything from smart technology, innovative applications to robots and drones. Some of the projects were a multimedia experience, with teams revealing their digital collateral and analytics in their final week presentations.
The brief for the project was to consult the Accor Hotel group on new ways to grow their business, especially in light of the post-COVID-19 travel landscape. From all 8 teams we saw some clever pitches; luggage transport via drones, virtual reality dream travel, hosting exclusive online events, an anti-theft tracing mobile app, a chatbot for in-room service, a cleaning robot, and a hotel in Space.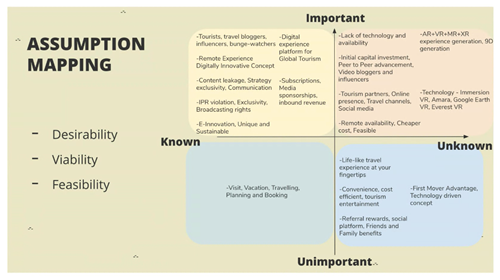 The students were required to create two prototype concepts and then do a feasibility study via assumption mapping and some consumer market product testing. They then decided on which concept was more viable and created a digital marketing campaign to promote it. Students created landing pages, websites, and social media accounts and then tracked all the data from their test phase to see the effectiveness of the campaign and the reception of their idea.
Take a look at all the unique projects our students presented:
Eco Print – sustainable 3D printing
Accora Air – a drone luggage service
Domotic App – a hotel app to pre-program guest preferences for their hotel room prior to arrival
Music Mood – an app for hotel guests to match music to the mood of the guest
Accor-on-the-go – a personal travel concierge for business travelers in real-time
Accor Events – a virtual event partner
Quarantine in Style – hotel quarantine stays with an air of luxury
Swiss Starline – Glamping in hotels
Poe The Chatbot – elevating the customer experience
Hello the Cleaning Robot – subverting traditional hotel service
Extended Reality – VR travel and tourism
Just Move – luggage-free travel, a one-stop booking and logistics platform for travelers
Space Hotel – A unique travel experience, the team reached out to partner with Space X
Find my Things – Tracking for your belongings via GPS in hotels
Event 360 – Interactive Event Planning Portal for corporates and businesses
Residentially – a web and app platform to book your dream stay, a joint program between all hotel chains
Watch some of the pitch videos here:

Just Move
On the Go Travel Concierge
Find My Things
What happens in Leadership Development Week?
In short, an intense amount of work and a whole lot of fun. This Leadership Development Week the students were given a structured brief and timeline to execute their projects after an intensive week of core coursework. Here is an example of what to expect from the rewarding challenge of the Leadership Development final project: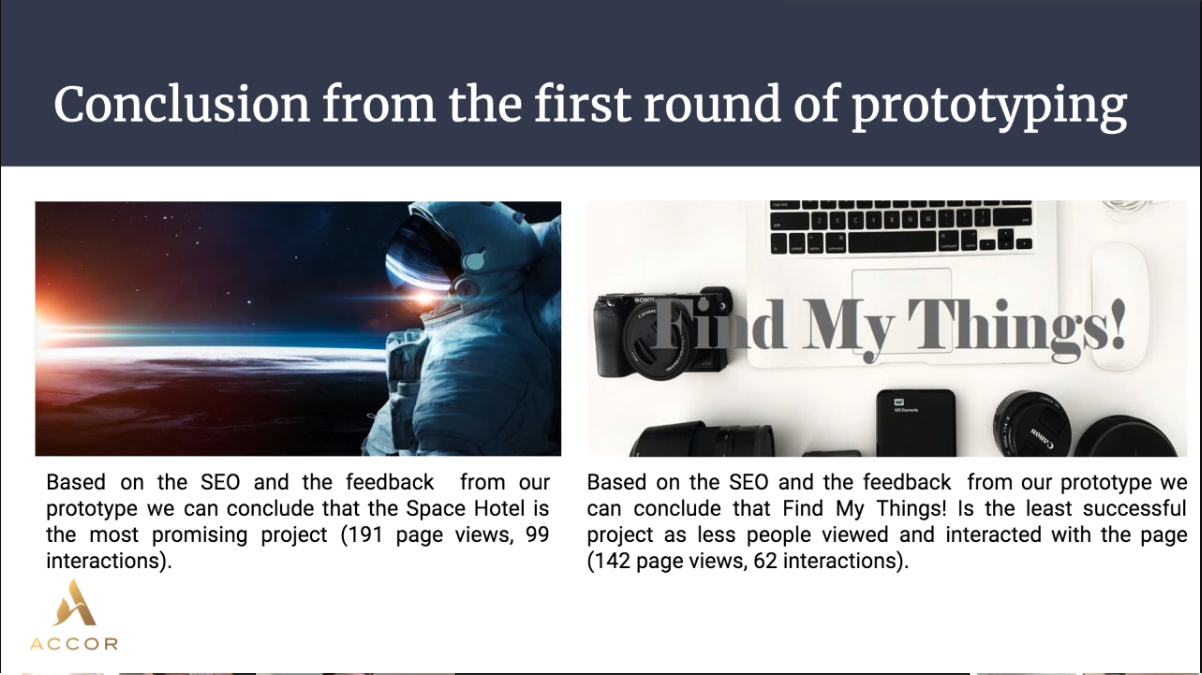 The brief: Devise several growth strategies for a company to disrupt the market in which they operate. The class and instructor will choose the two best concepts to be developed further. The teams then conduct a feasibility study using test cards from BMI Labs on both concepts, deciding which one shows the most promising outcomes. The results metrics agreed on prior to developing the prototype's test cards decided the best concept.
The timespan for delivery: 1 week of intensive workshops and training and then one month of group work and data collection. The presentations were made in teams via Google Meet in the last week of the semester.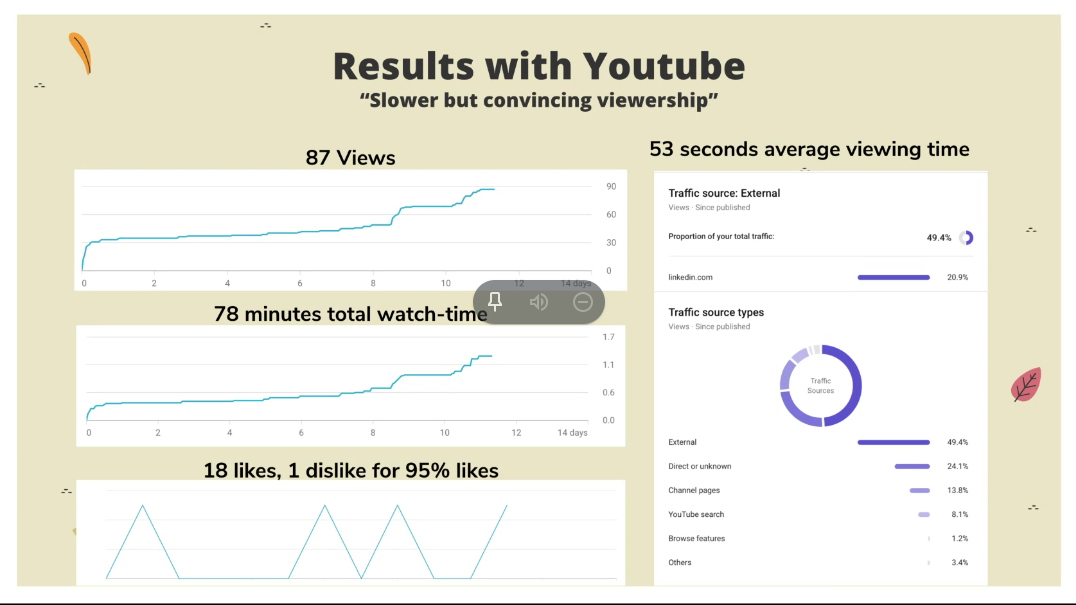 The deliverables: The team needed to prove whether or not their prototype would be well received and show evidence of perceived success for the product or service. Students collected data via websites, landing pages, social media, and surveys. After a month of data collection, the teams presented their projects in a peer review with Master's instructors as the jury with ten minutes per concept or idea, showcasing every step of the developing process. The team then participated in a Q&A at the end of sessions for troubleshooting potential issues with their concepts and test out the student's understanding of concepts and outcomes.
Congratulations to all our Master's students on completing this epic year and we look forward to seeing big things in 2021, to infinity and beyond!