Responsible Leadership From Home
Humble yet heroic, Haydn Hagstrom, an MBA student from the Geneva Campus volunteered during the COVID-19 lockdown for the National Health Service (NHS) in the United Kingdom.
Geneva MBA student volunteers with the NHS during COVID-19 lockdown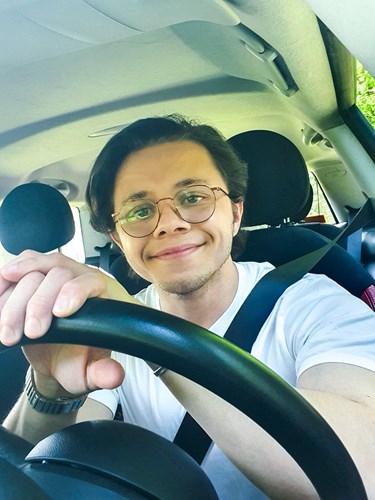 Although he refused to be hailed as anything other than a 'human', Haydn Hagstrom, an MBA student from the Geneva Campus, has heroically volunteered over 900 hours of his time during the COVID-19 lockdown, delivering either medicine, ventilator parts, and occasionally people for the National Health Service (NHS) in the United Kingdom.
Using their GoodSam responder platform, Haydn was able to be 'on call' in the evenings and weekends and would respond to urgent calls to drive necessary items around his local area of London.
The Good Sam responder volunteer program received over 750,000 applications for new volunteers when the entire country went into quarantine and by 29 March the volunteer program was paused to process the overwhelming response they received to the COVID-19 pandemic in the UK.
As one of 80,000 people who worked as emergency volunteers over a two month period, Haydn received the call to pick up medicines, transfer parts for ventilators between hospitals or move non-critical patients to alleviate the pressure on the Ambulance system during the worst health crisis ever experienced in the NHS's history. Haydn said it was a matter of being the closest located person to a call for assistance, so many hours were spent on standby. He was mostly called out in the evenings and weekends when the hospitals were at full capacity, and even found the driving a welcome respite from his grueling study schedule.
Haydn, who has begun writing his thesis for his MBA in International Relations, is in his second semester of the program. He moved to Geneva in order to be closer to the UN and hopes to have a career as a humanitarian field worker or researcher. Once a Bachelor of Arts student at the University of Westminster and showroom assistant at Fashion house Max Mara in London, Haydn is now writing his thesis on the utilization of slave trade in the supply chain. He hopes to make a difference in the world and seems to enjoy the challenge contained in crisis situations.
It's hard not to be impressed by the initiative shown by Haydn amidst a very difficult time for everyone but particularly students who have been under immense pressure and have had to adjust to the 'new normal' of studying online from home in a short space of time. Geneva Business School shapes and empowers responsible leaders and we couldn't be more delighted to see Haydn taking up this challenge and making us proud.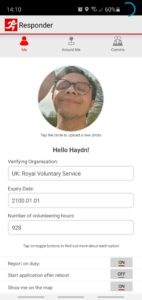 If you want to start your journey as a Responsible Leader with Geneva Business School in 2020, it's not too late.