What does it take to be internationally accredited?
Geneva Business School has obtained three principal accreditations that showcase the professionalism, and educational standards of our school.
We are proud to reiterate that Geneva Business School has obtained three principal accreditations which showcase the professionalism, and educational standards of our school. These accreditations are proud markings for Geneva Business School, so we'd like to take some time to highlight what they mean and what we must do to continue to hold such honors.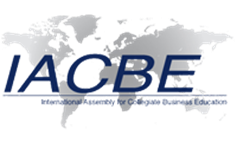 The International Assembly for Collegiate Business Education (IACBE)
This organization is recognized by the Council for Higher Education Accreditation and the International Network for Quality Assurance Agencies in Higher Education as a top-notch program for accrediting rightful organizations.
Business programs are evaluated based on:
Outcome assessment
Strategic planning
Curriculum
Faculty
Scholarly and professional activities
Resources
Internal and external relationships
Educational innovation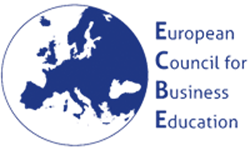 European Council for Business Education (ECBE)
With an accreditation from ECBE our institution has met the requirements of European Higher Education Areas as set out in the Bologna Declarations – which supports joint research and faculty/student exchanges. This allows for a higher caliber of student and faculty to apply to an institution.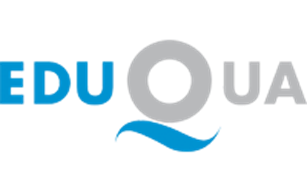 EDUQUA
Specifically geared towards adults continuing education, EDUQUA ensures that Geneva Business School:
Offers the right courses
Communicates well
Provide valuable performance
Provides learning success
Quality assurance and development monitored
We adhere to several goals in order to ensure our students are receiving the quality education they deserve.
Having accreditations upholds Geneva Business School to the highest standards in education. We realize that this is necessary to maintain superior quality in order for the primary and most respected organizations to continue endorsing us.
Broad-Based Student Learning Goals:
Understand the major concepts of business applicable to companies of all sizes
Obtain business knowledge and understand the management processes involved
Learn the different types of effective communication skills
Understand the importance of personal and professional integrity
Understand the ethical ramifications of business decisions
Broad-Based Operational Goals:
The curriculum will cater for students in order to prepare them for the skills required in the professional workplace
Students will have access to all necessary material and facilities to assist them in completing all courses successfully
The faculty members will be composed mainly of active professionals
The program will allow for students to be placed in work placements following completion of their studies
If you have any questions or feedback about Geneva Business School and the educational standards please feel free to contact us.