What is a business case study?
Explanation, tips, and advice on writing a response to a business case study when applying to Geneva Business School
When you apply to Geneva Business School to undertake a bachelor's, master's, or MBA program, you will be asked to write a 500-word written response to a business case study.
Business case studies explained
A business case study summarizes a real-life business issue faced by a company and looks at how it may affect society within a business context. A case study is a research tool and can form part of the research methods you will use in your final projects in our programs.
Here are examples of the cases you are required to write about for the application process:
Answering a business case study is an opportunity to improve your writing skills by applying theory to a real situation, analyzing the scenario, and drawing insights from your observations. This might be the first time you write a case study, so here are some pointers from our Academic Team to help guide you. Happy writing and good luck with your application!
How to respond to a business case study
1. Read the article and/or watch the video provided in the document.
Sometimes you will remember more information if you repeat watching or reading them a few times, or pause to write notes and then rewatch sections to understand them better.
2. Make notes as you go.
Write down important points, dates, names, roles, important events, and details in the case.
3. Look for things that stand out to you.
If something seems unusual, good, or bad it most likely will hold some importance in the reflection you will write. Reading and watching the materials provided multiple times will make it easier to spot these irregularities.
4. Organize your points to form a summary of your opinion.
A good technique is to arrange your thoughts by answering the following: who, what, where, when, and how to get the main details out as a list, and go from there.
5. Analyze the situation presented.
Ask yourself what really happened in the case.
What business is the case based on? Is it a product or a service?
What set of conditions caused the situation?
What happened?
Who was involved and what decisions were made?
What was the outcome? Evaluate it.
What impact did the case have on the wider community?
6. Look at the questions.
See which parts of your notes can answer each one and use these as a starting point as you flesh out your paragraphs. Start your response with a thesis statement and summarise what you intend to cover in your response. Write a topic sentence for each paragraph.
7. Look at the word count.
If the case study requires 500 words, keep that in mind as you split it up between your answers. Write a response that answers the questions without any extra information. Be economical with words.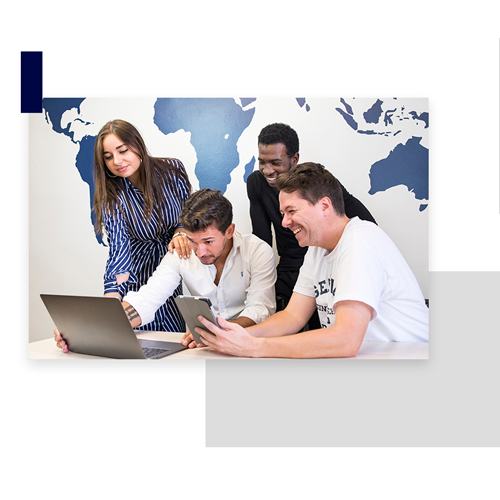 Advice for answering a business case study
1. Don't just repeat the information given.
Repeating the business case study question will show that you did not think independently about your answer. Dedicate some time to think about the case study and ask yourself what you think about it.
2. Do not copy information from the internet.
Plagiarism is unacceptable, and who wants to make a bad first impression?
3. There is more than one correct answer.
Don't write what you think you are expected to write – everyone's response will be different and that's how it should be. Use your critical thinking skills and personal reaction to the case study to shape an answer that reflects your own thoughts and opinions.
Watch how to write a business case study