What is the difference between a PhD and DBA degree?
The nature and purpose of a DBA in comparison to a Ph.D. makes some doctoral applicants confused when deciding which program to choose.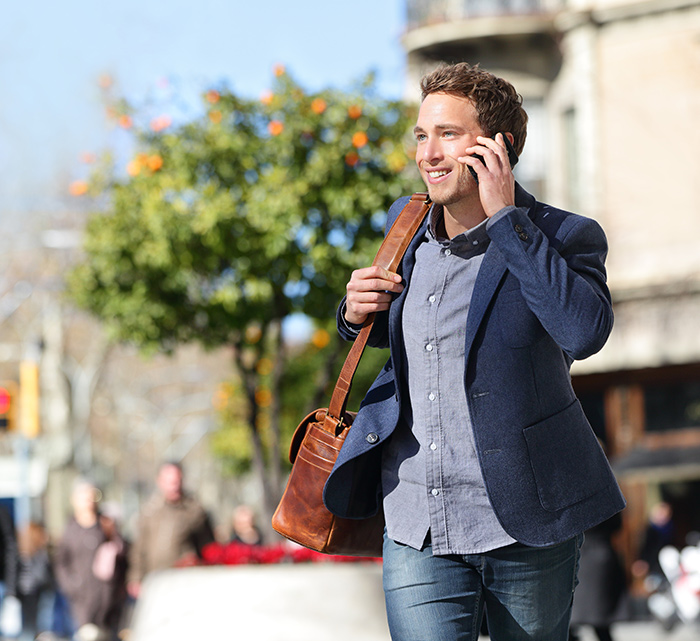 The Doctor of Philosophy commonly known as Ph.D. is the highest degree that can be achieved at university. It can be awarded in diverse disciplines, from mathematics to history. Similarly, the Doctor of Business Administration, also known as the DBA, is the highest university degree available in business education and is designed to train business practitioners.
The misconceptions of the nature and purpose of a DBA in comparison to a Ph.D. makes some doctoral applicants confused when deciding which program to choose. Usually, most people struggle to find a clear difference between a Doctor of Philosophy (Ph.D.) and a Doctor of Business Administration DBA.
Although both are rigorous doctoral programs that involve understanding and using advanced concepts and research activities, DBA and Ph.D. programs differ considerably in their focus, candidate profile, and career outcomes. Below is a short discussion about the main differences found between the DBA and the Ph.D.
Candidate profile
Ph.D. candidates include people who are either at the beginning or an advanced stage of their academic careers. Furthermore, the Ph.D. program is intended for those planning to conduct research on a specific subject to make the knowledge available to university students through teaching.
Conversely, candidates who choose the DBA program can be professionals with several years of work experience in their respective fields and hold positions in top-tier management.
Both Ph.D. and DBA doctorate degrees require applicants to have completed their master's degree and lead to undertaking the doctorate degree.

Program structure
The obvious contrast between DBA and Ph.D. programs is the unique structure of the DBA program, which permits and undoubtedly incites the candidate to produce more applied findings. The DBA program at Geneva Business school is a third cycle degree program which is in line with national and international standards and the learning outcomes of the national (NQF Level 8) and European (EQF Level 8) frameworks.
Rather than the conventional single Ph.D. thesis, DBA programs combine academic rigor and management expertise. The DBA requires a portfolio of course work, workshops, and sector-relevant research reports that provides a significant contribution to the chosen area. The Ph.D. thesis on the other side is strictly based on rigorous academic research that contributes to the academic body of knowledge in a specific discipline.
Both require the candidate to learn how to conduct and communicate the results of academic research in their respective disciplines. Both involve the creation and presentation of a doctoral thesis, based on a topic chosen in collaboration with the faculty.
Research scope
The average Ph.D. degree requires candidates to develop new theories or re-examine previous theories by providing a new perspective. The goal of most Ph.D. theses is to have the findings or part thereof published in trustworthy and peer-reviewed journals.
DBA candidates on the other hand are required to contribute to industry and academic literature through rigorous academic research. The goal of their research is mostly to solve concrete business problems and provide empirical and/or practical results to solve the problem.
Therefore, the main difference between Ph.D. and DBA in terms of research scope is the fact that the former focuses on developing a theory and the latter on solving business problems.
Career outcomes
Another difference between DBA and Ph.D. programs has to do with the type of training and research that applicants undertake. In the traditional doctorate, the candidate expects to pursue an academic career within a university after graduation. In other words, Ph.D. applicants are initially prepared and trained to enter the academic profession as a dean, professor, lecturer, professional researcher, or as part of a research team in a lab.
Conversely, DBA candidates are advanced professionals who intend to stay or return to work and engage in operating companies at high levels. The DBA is therefore intended for the professional development of business people. The main objective of this doctorate is to train experts or professionals in solving real-world business problems based on empirical research.
Besides this, these working professionals can also be open to academic careers by bringing business expertise and applied research results to their teaching. In a nutshell, the DBA is for professionals who are more interested in conducting research applicable to solving real-world business problems.
The two doctoral degrees have equal status and lead to obtaining a doctorate through the submission and defense of a thesis. Neither the DBA nor the Ph.D. is less prestigious or of lower rank than the other. They are both equally advanced degrees that serve different purposes. Ultimately, the requirements of business and industry experts to solve issues in the business sphere are best approached through a DBA rather than a Ph.D.
Written by Jarya Kotyleng. Jarya is a DBA online candidate studying in Barcelona, Spain. Interested in studying a DBA online? We have a practical and flexible curriculum to give you a 360º learning experience while you work.