How to do your part for the planet in 10 simple one-time changes
Responsible leaders recycle! They also find new ways to improve every day, so here are 10 quick and easy steps to being more environmentally responsible in your day-to-day life and start to reduce the amount of plastic, waste, and pollution you produce. Don't forget that many small actions performed daily by many people add up to create a big impact! Make your
EU Green Week
goal to make these 10 changes, tell us how you plan to reach
#ZeroPollution
in the comments below.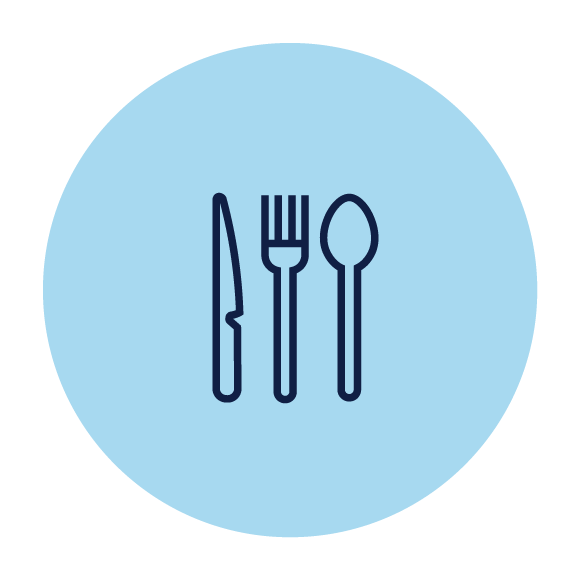 Refuse plastic straws and eating utensils
500,000,000 plastic straws are thrown away every day in the U.S. alone. Carry reusable stainless steel or bamboo utensils, and save some plastic from ending up in the waterways, reaching landfill, and harming wildlife. Say no to plastic when you buy or order takeaway food to show restaurants that you don't need it!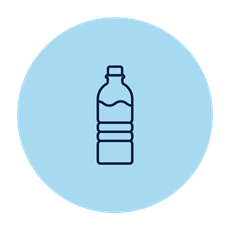 Use a Refillable Water Bottle
Did you know 20,000 plastic bottles are thrown away each second? Reduce your own plastic bottle consumption, and opt to use a reusable water bottle instead. Geneva Business School has a lovely water bottle that fits perfectly in your backpack for hydration any time, anywhere!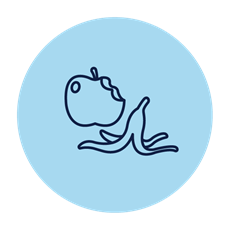 Compost Your Food Scraps
Keep your food from going to waste in a landfill and turn it into healthy soil! Food that naturally breaks down will turn into rich, nutrient-dense soil, that keeps carbon from going into the atmosphere and keeps all that goodness in the earth where it belongs.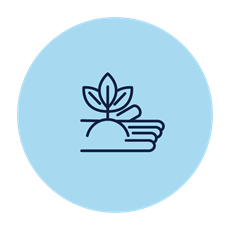 Grow your own Veggie Garden
Use those food scraps you've composted to grow healthy, pesticide-free veggies to eat. You can also plant certain flowers and plants that attract pollinators such as bees, and also act as a natural pest control!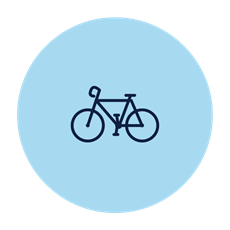 Try a Carbon-free Commute
Keep your petrol consumption and carbon emissions down by biking or walking to school or work, and get some exercise while you're at it!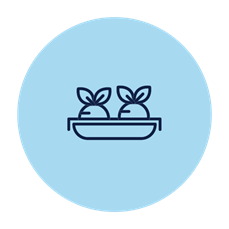 Go Meatless on Mondays
Did you know eating one vegetarian meal one day a week could massively cut down greenhouse gasses, the carbon equivalent to a car driving 1866 kilometres? It's also better for your own health and uses less water too!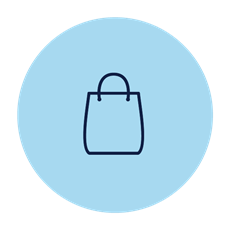 Salute the Reuser
Use a reusable fabric bag for shopping instead of single-use plastic bags. Take your own coffee cup to your favorite cafe for a takeaway coffee, buy your groceries at package-free stores and reuse the jars, containers, and packaging from food you buy, and see how much you can reduce your household waste.
Take the Pressure Down
Use a low-flow showerhead to use less water when you shower. Also, challenge yourself to keep your shower time to under three minutes; just two minutes less saves 10 gallons of water!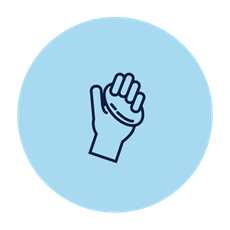 Go Natural
Use beauty products with less plastic packaging, like bar soap and shampoo instead of liquids that come in plastic bottles, and use reusable cotton pads for make-up removal. Try to find products with biodegradable ingredients and use things like bicarbonate of soda and vinegar for cleaning in your house.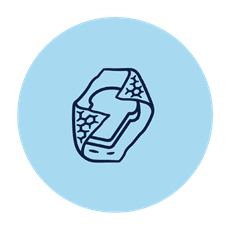 Mind Your Beeswax
Wrap your lunch in reusable beeswax instead of plastic cling wrap.
How are you trying to achieve #ZeroPollution?
Leave your ideas in the comments below.
#EUGreenWeek #ZeroPollution