5 extraordinary things Switzerland gave the World
From chocolate to watches, the Swiss have great taste in more ways than one
Have you ever wondered why Switzerland is regarded as one of the most innovative countries in the world? Millions of people enjoy living in Switzerland for the low crime rates, Swiss chocolate, the Swiss Alps, the smart and friendly people, and a lovely healthy lifestyle. If you are planning to visit or move to Switzerland then fasten your seat belts, it is one idyllic country. Read on to get to know some of the best gifts Switzerland gave the world as we share some interesting facts about Switzerland.
Chocolate
Switzerland's renowned chocolate brands like Frey, Lindt, Callier, Läderach, Stettler, Toblerone, and Lindt are easily recognized even in the farthest corners of the world. Have you ever asked why Switzerland is well known for its extravagant chocolates?
Switzerland is world-renowned for its heavenly chocolates due to the amazing quality of air, water, and logically the dairy milk. Most of the above-mentioned companies allow you to visit their factories and watch the delectable chocolates being made and yes, of course, sample their chocolates. On the off chance that you need to manifest your enthusiasm for chocolate, you can even take a local Swiss
chocolate making course!
What could be better than making your own chocolates?
Cheese
What else can you make with glorious Swiss milk besides luscious chocolates? Only the creamiest and tastiest cheese!
Cheese is another of those popular Swiss items foodies can't get enough of in Switzerland. While the majority of us may consider Swiss cheese as basically a cheddar with lots of holes, you are surely not ready for the distinctive assortment and variety of cheeses you can get in Switzerland. There are close to 475 unique types of cheese that come from the Swiss region.
If you order Fondue at a Swiss restaurant, you will receive a heavy pot of melted cheese kept on a chafing stand. Most Swiss fondues are made with Gruyère and other types of cheese such as Emmental and creamy Vacherin Fribourgeois. It's mostly eaten with bread or potatoes. Swiss fondue is undeniably the public dish of Switzerland and is surely something that cheese lovers will worship.
Anyone for Fondue?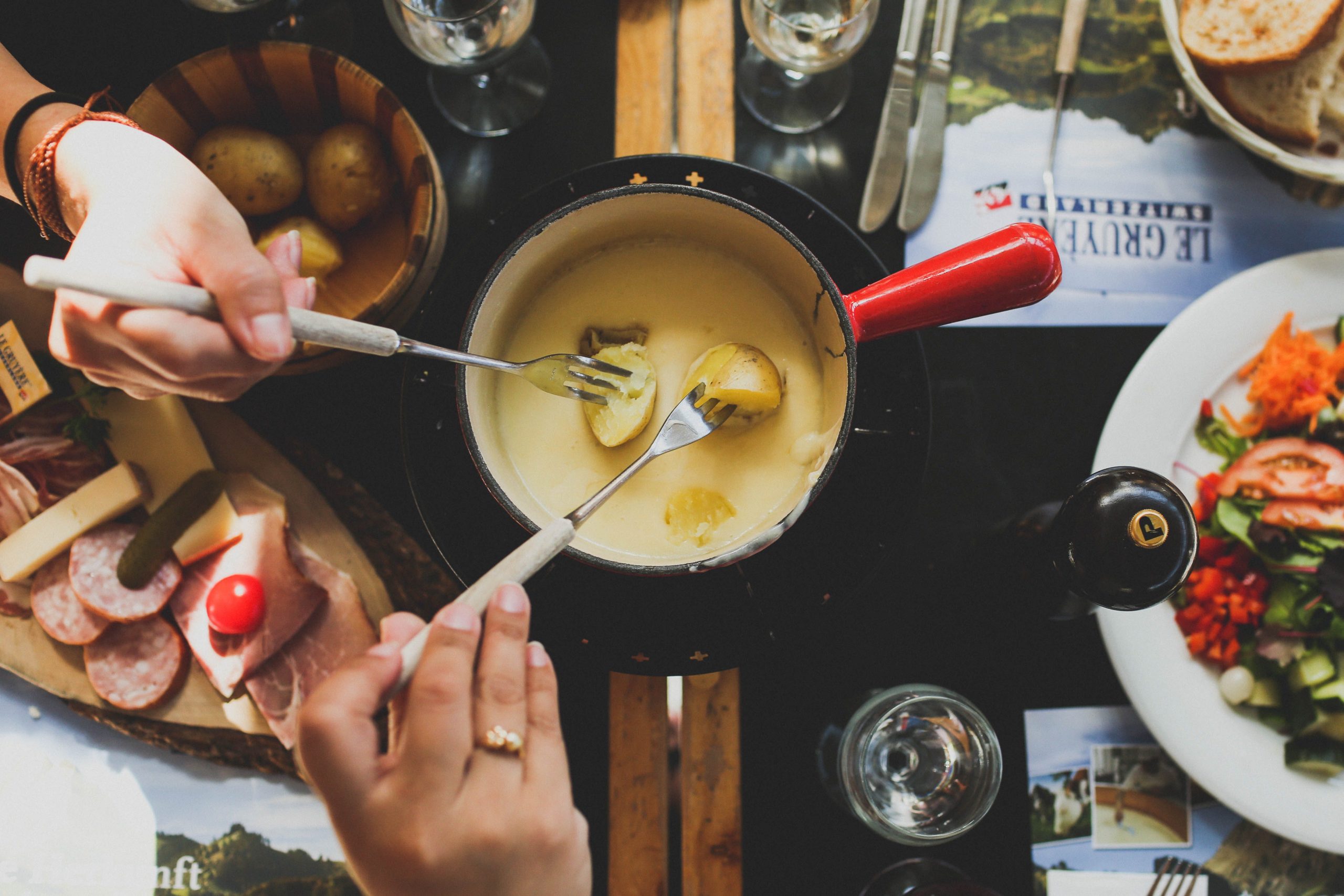 An egalitarian political system
Putting any perceived positive and negative opinion of direct democracy aside, Switzerland's political system of having a collective head of state is a phenomenal governmental construction for stable economic growth.
Instead of appointing one president from one political party, Switzerland has an administration composed of 7 ministers from each of the four of the nation's greatest political parties. And keep in mind that there is a rotating presidency, with one individual of the council elected as the Swiss president every year, resulting in the entirety of the seven government ministers possessing equal powers. No doubt Switzerland's governance is often held as an example for other countries.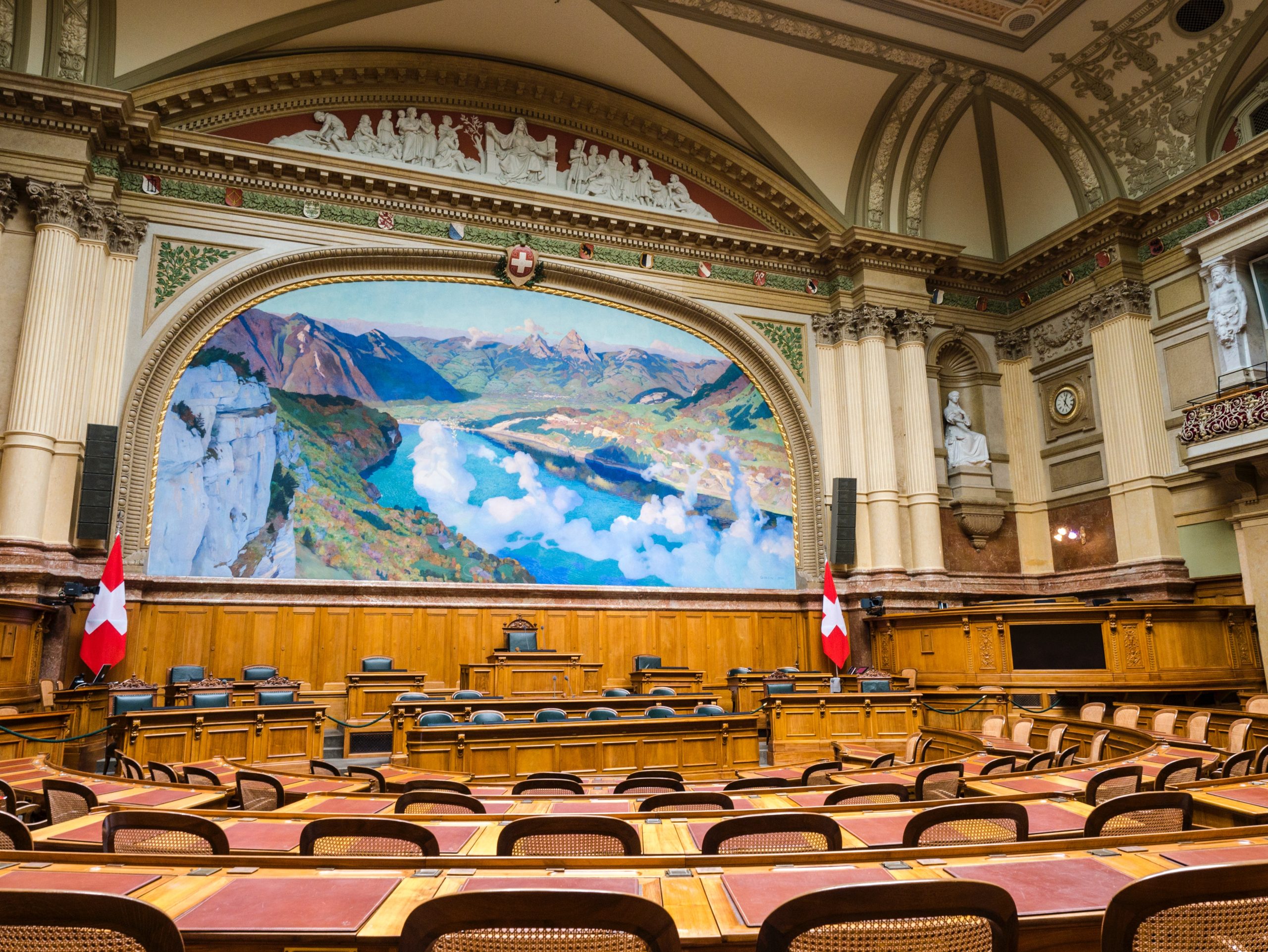 Do you think this type of political system would work in any other country? Consider the United States, could Joe Biden, Donald Trump, Barack Obama, George Bush, Bill Clinton, and Jimmy Carter all work together at the same time? Perhaps a horizontal structure would have created less power in the hands of one person and result in less instability for a singular administration the likes of which has been witnessed recently in the US?
Switzerland is often regarded as the capital of International Relations and Diplomacy. Geneva is home to the second-largest office of the United Nations, the International Red Cross, and other international agencies. As a result, it attracts lots of International students from around the world to
pursue a degree in International Relations
and Diplomacy.
Geneva
truly is the ideal place to study International Relations and Diplomacy.
Watches
Mention the words 'Swiss made' and we can certainly ascertain the quality when talking about watches. The Swiss specialty of making exceptional mechanical watches began around the fourteenth century. Switzerland is home to the best watchmakers in the world. Besides incredible quality and a rich history of craftsmanship, Swiss-made watches have extraordinary style and a reputation for the highest possible quality.
A long legacy of skill and effort is placed into producing unique, refined watches that are immortal and creative. The 120-mile stretch of road known as the Swiss Jura Arc that runs from Geneva to Basel is home to Rolex, Tissot, and other high-reputed brands, also not to forget the
must-visit watch museums
, that we highly recommend you check out when you are next in Switzerland.
Swiss Army Knives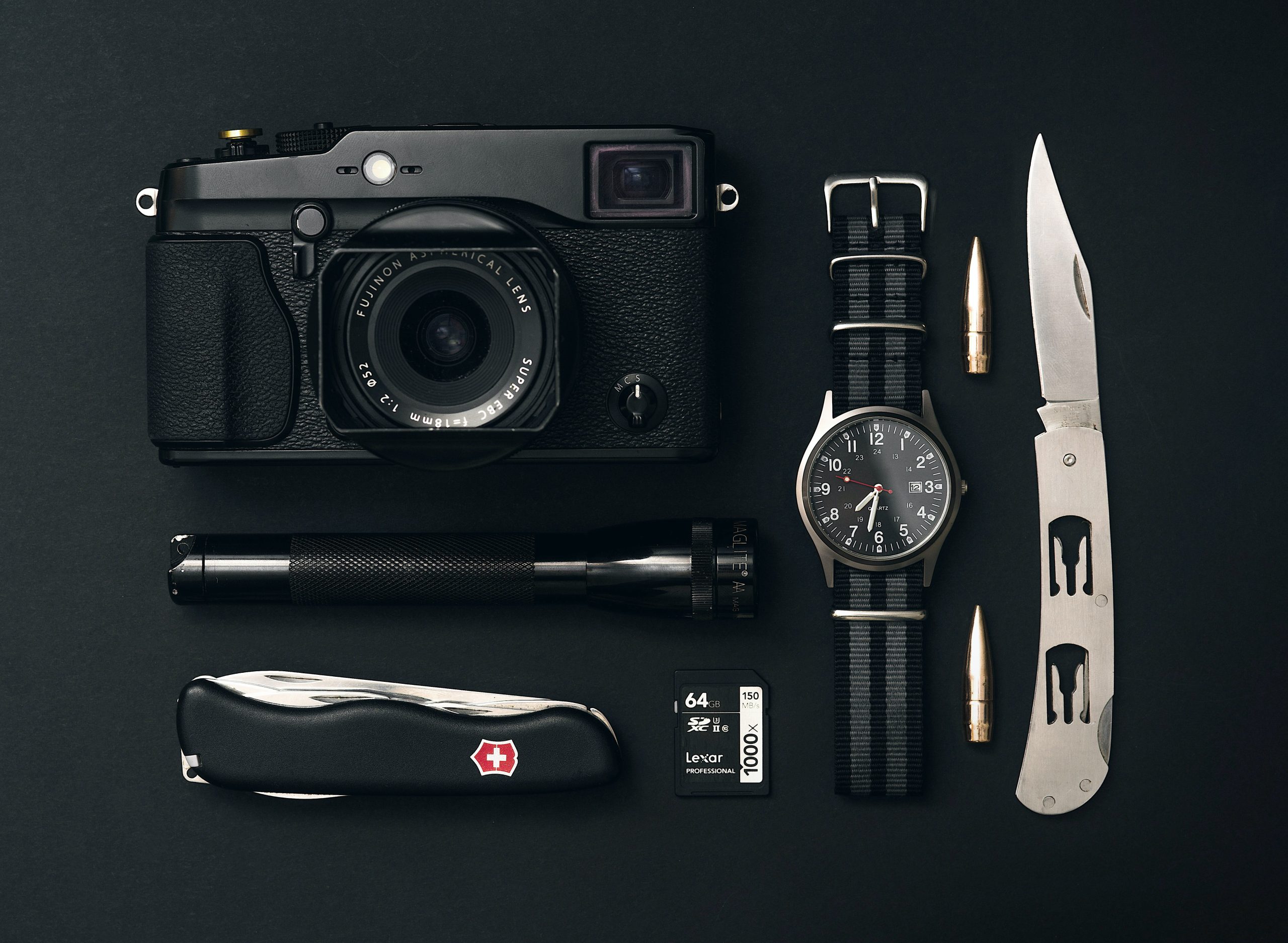 "Google is the Swiss army knife of retrievalâ€. A globally recognized brand, the Swiss Army Knife is considered to be one of the best multi-purpose tools because of its compact size, utilitarian design, and good looks. Is easy to carry around and it fits well in your pocket or pouch.
The idea for the blades came to fruition during the 1880s when the Swiss military concluded that it expected to give officers a straightforward, compact device. A skilled Swiss designer, Karl Elsener, took up the challenge and made something that fit the bill. Knives may appear to be an unexpected export particularly for a neutral nation like Switzerland.
However, the Swiss Armed Forces are huge, as 260 days of military service is mandatory for all Swiss youth. The brand has stood the test of time and remained family-owned since its inception, expanding its range consistently. To build up your own carving skills, you can take a course from Victorinox.
Its cultural diversity, hospitable people, mouth-watering food, innovation, and the endless list of possible activities undoubtedly make Switzerland one of the best countries in the world to live in, study in or visit.
Want to study in Switzerland?
Talk to our Admissions team in Geneva and find out if we can help make your study abroad dreams come true!