7 brilliant books to build your leadership skills
(that just so happen to be written by women)
Leading Ladies: Books about business leadership by women who know how to lead
To celebrate Women's History Month, International Women's Day and World Book Day, here is a curated list of books we thought you might find useful as we #ChooseToChallenge stereotypes, statistics and the status quo. We believe that leadership can be learned and so we have put together a list of books to help you on your journey to becoming more responsible leaders. This list has the added advantage of being written by women authors, thus helping us grow from the collective wisdom of women who have forged ahead amidst drastic inequality and underrepresentation across many industries and indeed across the globe. Herein lies many truths, creative business solutions, and holistic strategies for leading in the 21st century.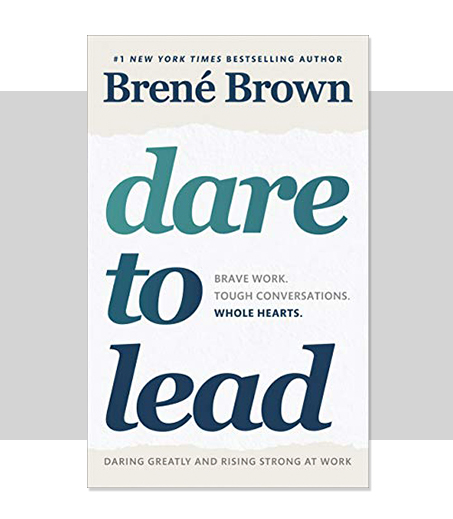 Brené Brown, 2018
Self-described as 'The ultimate playbook for developing brave leaders and courageous cultures', Dare to Lead is a manual for the modern, inclusive and mindful leader. The book also comes with a plethora of resources online including her podcast, a workbook, a self-assessment and a train-the-trainer program. After more than a decade of research into the human side of leadership, Brené Brown is a world-renowned expert on courageous leadership and emotionally-intelligent decision making.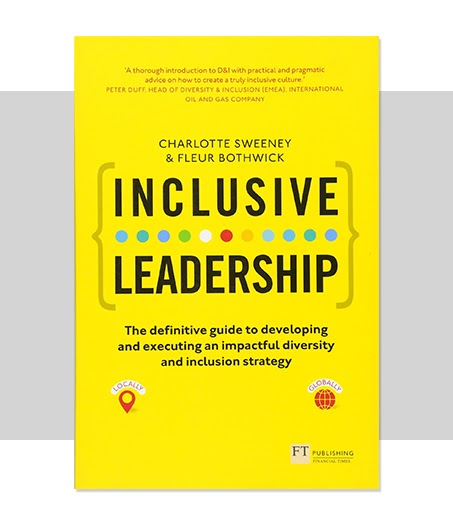 Inclusive Leadership: The Definitive Guide to Developing and Executing an Impactful Diversity and Inclusion Strategy: – Locally and Globally
Charlotte Sweeney & Fleur Bothwick, 2016

The most successful organizations are those with the most diverse and engaged workforces. Studies show an 80% improvement in business performance among those with high diversity levels. When people feel included and able to reach their full potential, they are more engaged, more productive, and often more creative.
Inclusive Leadership intends to show you how to drive culture change using organizational development principles. It takes you through the key components of leading change throughout the employee lifecycle, your supply chain, and product development. As a guide for the curious and hopeful, it will help you make a genuine impact on your business, through the people you lead, both now and when looking to the future.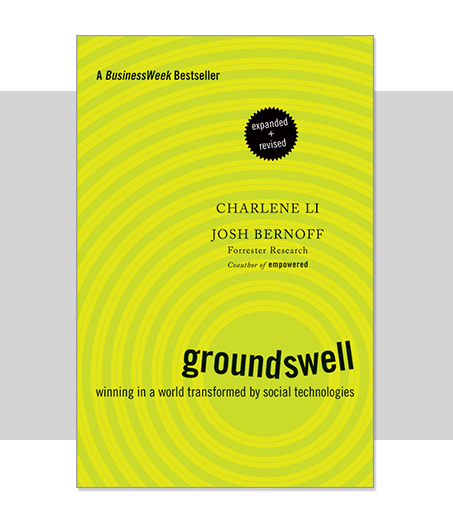 Groundswell: Winning in a World Transformed
Charlene Li, 2011
This perennial favourite among digital marketing students and educators alike, Groundswell covers the dos and don'ts of social media implementation in large organizations and the new revised edition covers Twitter and brings you up to speed (if that's ever possible with social media!). Groundswell is required reading for executives seeking to protect and strengthen their company's public image.
Blue Ocean Strategy, Expanded Edition: How to Create Uncontested Market Space and Make the Competition Irrelevant
Chan Kim & Renee Mauborgne, 2015
Over 4 million copies sold, embraced by organizations and industries worldwide and touted as one of the most iconic and impactful strategy books ever written, Blue Ocean Strategy is a solid blueprint for success. Globally preeminent management thinkers W. Chan Kim and Renee Mauborgne challenge everything you thought you knew about the criteria for strategic success. Blue Ocean Strategy argues that cutthroat competition results in nothing but a bloody red ocean of rivals fighting over a shrinking profit pool. Based on an empirical study of 150 strategic moves (spanning more than 100 years across 30 industries), the authors argue that lasting success comes not from going into battle with your competitors but from casting out into 'blue oceans', that is, looking for untapped new market spaces ripe for growth.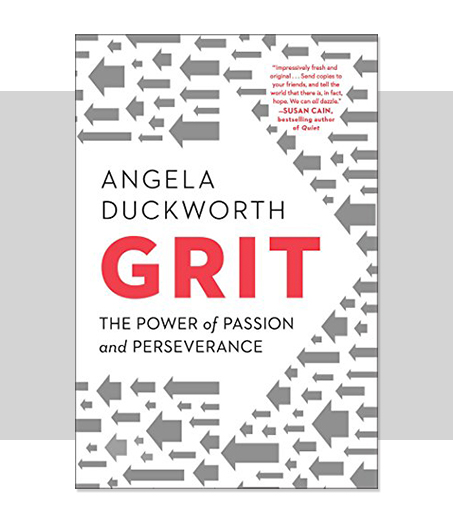 Grit: The Power of Passion and Perseverance
Angela Duckworth, 2018
An instant New York Times bestseller, Grit shows anyone striving to succeed that the secret to outstanding achievement is not talent, but a special blend of passion and persistence she sums up as "grit.†The daughter of a scientist who frequently reminded her of her lack of "genius,†Angela Duckworth is now a celebrated researcher and Professor of Psychology at the University of Pennsylvania. It was her early eye-opening stints in teaching, business consulting, and neuroscience that led to her hypothesis about what really drives success: not genius, but a unique combination of passion and long-term perseverance. Among Duckworth's most valuable insights are these findings: any effort you make ultimately counts twice toward your goal; grit can be learned, regardless of IQ or circumstances; when it comes to child-rearing, neither a warm embrace nor high standards will work by themselves; how to trigger lifelong interest; the magic of the Hard Thing Rule; and so much more.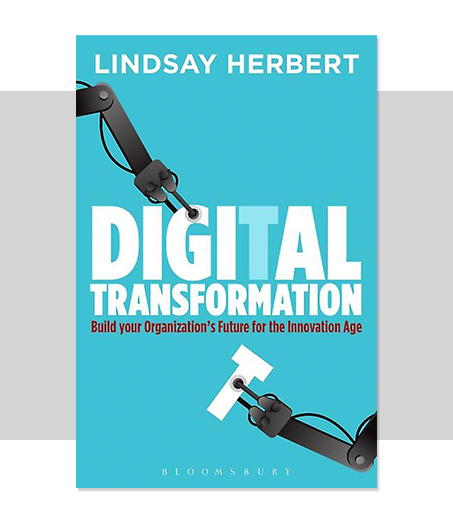 Digital Transformation: Build Your Organization's Future for the Innovation Age
Lindsay Herbert, 2017
The secrets of successful digital transformation are always tightly held by the organizations that achieved them; this deep dive into the trenches unlocks the 'how' of transformation through digital innovation. Written based on first-hand experiences in leading major innovation programs, and supplemented by in-depth interviews with key industry players, each chapter is heavily evidenced with insider insights from the leaders and teams responsible for large-scale digital transformations around the world.
This is a guidebook designed for professionals who need guidance on plotting out the roadmap, as they navigate the winding road or digital transformation, and illustrates the processes and tactics that can be implemented in any innovation program. It doesn't just provide the guidance for leading digital change, it will arm readers with real-life evidence and fresh inspiration to go out and drive real innovation in their businesses.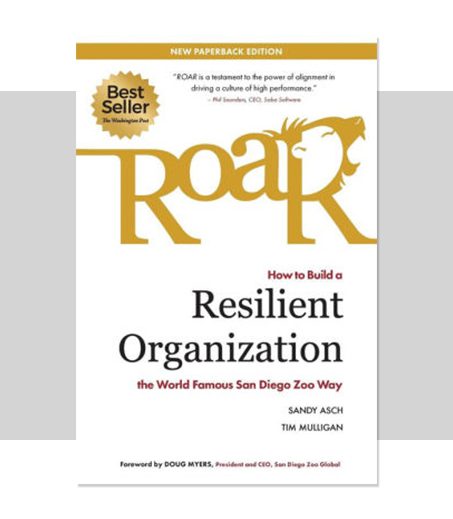 Roar: How to Build a Resilient Organization the World-Famous San Diego Zoo Way
Sandy Asch, 2016
Resilience is already the buzzword of 2021, and who couldn't use a bit more of it at this point? Written well before a global pandemic was a mere talking point in Bill Gates interviews, Roar looked at how San Diego Zoo Global's high-performance culture, and indeed how any organization can follow its example to achieve exceptional results. To thrive in a dynamic and unpredictable global economy, leaders need to build organizational resilience. Using their innovative Resilience at Workâ"¢ model, this book offers inspiration and actionable guidance. Roar seeks to create resilience with purpose and passion that will ultimately drive engagement and inspire extraordinary effort in any organization.
And one to add to your Summer Reading List: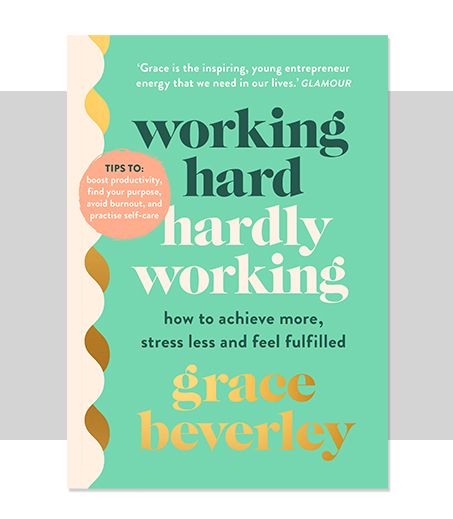 Grace Beverly, for release April 2021
Written by 23-year-old fitness influencer turned multiple business owner, Grace Beverly. She has a reach of over 1 million followers on her
social media
channels and made it into the Forbes 30 under 30. If you are obsessed with Social Media, influencers-turned-entrepreneurs, and startup success stories, this should make the beach read list for summer 2021. Grace started her two businesses whilst studying at the University of Oxford in the UK: Tala, a sustainable activewear company creating clothing out of recycled materials, and Shreddy, a workout and fitness app.