Book Review: Dear Female Founder
66 Letters of Advice from Women Entrepreneurs Who Have Made $1 Billion in Revenue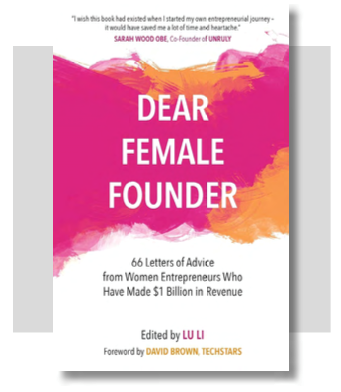 Edited by Lu Li, a successful entrepreneur herself,
Dear Female Founder
is a fascinating anthology recording the entrepreneurial journeys of 66 dynamic women and the advice that they believe could have been useful at the start of their professional careers. It contains essential information from a successful generation of female business leaders for those who are considering delving into or have just entered the entrepreneurship world, regardless of the sector.
At times profoundly moving, this book is especially poignant when it comes to stories about early lessons in adolescence, such as Nadezhda Robinson cleaning McDonald's restrooms at age 15, or Christina Richardson's tales of selling hand-made jewelry at 14 years old. Further, it can simultaneously serve as a business manual for anyone who has just embarked on a journey into the startup world. The combination of both personal and business perspectives from the writers' stories encourages new and aspiring entrepreneurs to remain persistent while being aware of potential challenges that might be encountered on their road to success.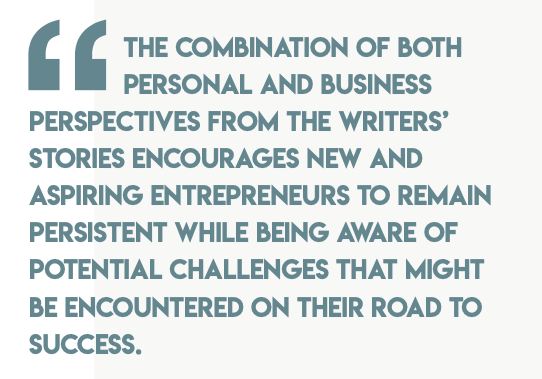 In Alexandra Greenwill's letter, for instance, she establishes the fact that as an entrepreneur, one needs to be prepared for several rejections during the journey and, simultaneously, be appreciative of them rather than discouraged; when they are accompanied by a valid explanation, these rejections will fuel one's growth and quickly lead to the sought-after "yes.â€
More specifically, with regard to women, Nisa Amoils adds that obtaining a funding deal is more difficult for women than men, hence the advice to women seeking investment funds for their startups is to remain open to private equity investors such as venture capitalists. While most of the lessons from these letters are generally applicable to both male and female entrepreneurs, insights such as investment outlooks are among the necessary tips that women need to know to be prepared for the entrepreneurship world.
Nadezhda Robinson's letter is particularly intriguing because it highlights the hardships of startups, particularly the worries of paying bills, the complexity of decision making, the urge to cry some days while still embracing new challenges. Regardless of these trials, she praises the indisputable reward of transforming an idea into a successful business while remaining strong in the face of adversity.
When you read through the multiple stories from these women turned successful business leaders, Li's message to her audience is clear. By learning from these women about the art of entrepreneurship, she wants to 'inspire you to face your doubts and to (continue to) pursue your business dreams.â€
Dear Female Founder: 66 Letters of Advice from Women Entrepreneurs Who Have Made $1 Billion in Revenue
Edited by Lu Li
Blooming Founders, 2016

Review by Jarya Kotyleng
Want to read more inspiring stories about women in leadership?
Download the Geneva Business School Magazine now.