China: From Chief Polluter to Overall Sustainability Champion?
All major aspects of "overall sustainability" in China
In this article, based on a collection of sources from both East and West, a generally inclusive approach will be applied, focusing on economic and environmental, as well as social sustainability. Some companies will feel more at ease or will even position themselves as specialists in e.g., environmental sustainability, but, as will be shown, most will find it compelling to adjust to the overall context.
Overall Sustainability in China
Economic viability
Social equity
Environmental protection
China's War on Pollution and Its Quest for Climate Sustainability
Social Sustainability: A Less Obvious Picture
Ratio of residents living below the poverty line in China from 2000 to 2020
Does all the above constitute a challenge for foreign businesses, when investing in operations on Chinese soil? On the one hand, most Western multinational companies are used to complying with more advanced social standards than the ones required in China. Equality, minority rights, privacy and the like, whether under the pressure of governments and/or of civil rights groups, the fact is that many companies have evolved into including (the majority of) these concepts as part of their corporate philosophy. Hence, it is fair to conclude that they actually contribute, while operating in China, to the advancement of the corresponding social equity conditions for local workers and their families.
Inclusive Growth and Governance: A Clash of Visions
While this grand picture looks objectively speaking, quite balanced and not much out of line with what most Western governments would propose to their respective voters, there are multiple ways to put the above into practice. Taking into account that China in 2008 (not to mention 1980) didn't have much in common with the economic, social and environmental realities of the West, unavoidably the implementation of these ideas would differ substantially, as history has shown. Even starting with the same "dream" in mind, surely transforming a huge and poor country like China into (at least) a middle-income economy requires different recipes than pursuing the same final objectives in rich, Western nations.
In comparison, the corresponding value in the U.S.A. is over 82%, while "" to offer a more comparable number "" in India, less than 40% of the population lives in urban areas. Needless to say, urbanization is a factor closely related to both economic growth (median income in cities is substantially higher than in rural areas) and to sustainability (the mere logistics of feeding an urban population is an environmental challenge, among others).
As previously mentioned, the road chosen by China's leaders over the last 40 years turned out to be a significantly different political mix of economic policy, individual and collective liberties, as well as environmental concerns, compared with what Western nations have chosen for their respective overall development. These differences include, among others, initially a gradual loosening of the role of the state during more than the first three decades (1980-2012) and a renewed, stronger influence of the state, following Xi's ascent to power in 2012.
China's Sustainable Future: A High-Wire Act
Indeed, China is today a less polluted country than it used to be (allegedly coming from a very dark and still quite recent past) with cutting edge technology and lavish investments in anything from electric batteries to water treatment systems (and the more than odd appropriation of Western technology, based on recently modified IPR legislation).
Yet, the targets set out by the current leadership are ambitious, very ambitious, to say the least, and achieving them will require, among others, an endless number of initiatives to be combined with an above-average level of economic growth (as compared to the rest of the world), in order to reach and maintain the self-proclaimed "harmonious society."
In the meantime, reversing a variety of socially unsustainable trends will constitute an additional challenge, focusing on topics like gender gaps (both in labor participation as in wages), overall income inequality and the like. China's view on human rights might not change in a significant manner over the next decade, unless the country's leadership feels that it will pay off to make reforms in light of a united Western political front (even though the latter looks quite unlikely at this point).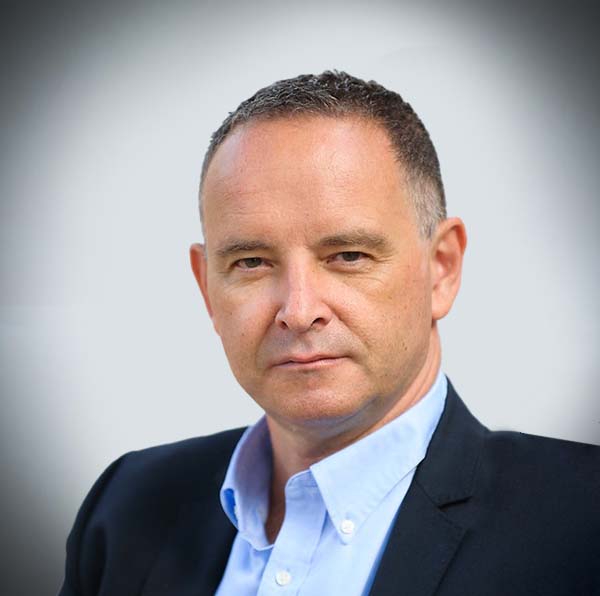 Tom Van Der Heyden
is the Co-Founder and CEO of S³ Group, a consulting firm based in Barcelona, Hong Kong and Shanghai, focused on internationalization services, with and within emerging markets (GroupS3.com). Additionally, he teaches international business at a variety of business schools and universities in Europe, the Middle East and China. Tom currently teaches International Management at Geneva Business School in Barcelona.
References
Amnesty International (2020), "China 2020", Amnesty International. Retrieved from https://www.amnesty.org.
Batabyal, A.A. (2020), "China makes it incredibly hard for foreign businesses to operate "" but they stay because the money is just too good", The Conversation. Retrieved from https://theconversation.com.
Bornstein, S.J. & Albanese, K. (2020), "Impact of the China-U.S. Trade Deal on Intellectual Property Protection", Greenberg Traurig. Retrieved from https://www.gtlaw.com.
Brussevich, M., Dabla-Norris, E. & Li, B.G. (2021), "China's Rebalancing and Gender Inequality", IMF Working Papers. Retrieved from https://www.imf.org.
Cooper, B. (2019), "China's brave new world for sustainable business", Hill+Knowlton Strategies. Retrieved from https://www.hkstrategies.com.
Gea, T., Qiub, W., Lia, J. & Hao, X. (2020), "The impact of environmental regulation efficiency loss on inclusive growth: Evidence from China", Journal of Environmental Management. Retrieved from https://www.sciencedirect.com.
GMA (2021), "Top 10 rules for doing business in China", Gentleman Marketing Agency. Retrieved from https://marketingtochina.com.
Holzmann, A. & Grünberg, N. (2021), ""Greening" China: An analysis of Beijing's sustainable development strategies", Mercator Institute for China Studies. Retrieved from https://merics.org.
Jiang, X. (2020), "How China is implementing the 2030 Agenda for Sustainable Development", OECD Development Matters. Retrieved from https://oecd-development-matters.org.
Larsen, K., Pitt, H., Grant, M. & Houser, T. (2021), "China's Greenhouse Gas Emissions Exceeded the Developed World for the First Time in 2019", Rhodium Group. Retrieved from https://rhg.com.
Li, Y., Zhang, L. & Jin, M. (2016), "Report on Consumer Awareness and Behavior Change in Sustainable Consumption", The 10-Year Framework of Programmes on Sustainable Consumption and Production Patterns (10YFP). Retrieved from https://www.oneplanetnetwork.org.
Maizland, L. (2021), "China's Fight Against Climate Change and Environmental Degradation", Council on Foreign Relations. Retrieved from https://www.cfr.org.
Malkov, A. et al. (2020), "Electric buses", Arthur D. Little. Retrieved from https://www.adlittle.com.
McHugh, R. (2021), "How recent changes to Chinese corporate law affects U.S. or foreign entities", Wolters Kluwer. Retrieved from https://www.wolterskluwer.com.
Milanovic, B. (2021), "China's Inequality Will Lead It to a Stark Choice", Foreign Affairs. Retrieved from https://www.foreignaffairs.com.
Mullich, J. (2011), "China Becomes "Clean Energy Powerhouse", Wall Street Journal. Retrieved from https://www.wsj.com.
Myllyvirta, L., Zhang, Sh. & Shen, X. (2020), "Analysis: Will China build hundreds of new coal plants in the 2020s?", Carbon Brief. Retrieved from https://www.carbonbrief.org.
Nicas, J., Zhong, R. & Wakabayashi, D. (2021), "Censorship, Surveillance and Profits: A Hard Bargain for Apple in China", The New York Times. Retrieved from https://www.nytimes.com.
OECD (2018), "China's Belt and Road Initiative in the global trade, investment and finance landscape", OECD. Retrieved from https://www.oecd.org.
Park, J. (2008), 'China, business and sustainability: understanding the strategic convergence', Management Research News, Vol. 31 No. 12, pp. 951-958. Retrieved from https://www.emerald.com.
Pink, Sc. (2021), "What China's new data privacy law means for US tech firms", TechCrunc. Retrieved from https://techcrunch.com.
Shepherd, Chr. & Yang, Y. (2021), "China's boast of eradicating poverty challenged by new study", Financial Times. Retrieved from https://www.ft.com.
Textor, C. (2021), "Urban and rural population of China 2010-2020", Statista. Retrieved from https://www.statista.com.
The Economist (2021), "Xi Jinping's assault on tech will change China's trajectory", The Economist. Retrieved from https://www.economist.com.
The University of Nottingham (2015), "The three pillars of sustainability", Future Learn. Retrieved from https://www.futurelearn.com.
Timperley, J. (2018), "China leading on world's clean energy investment, says report", Carbon Brief. Retrieved from https://www.carbonbrief.org.
Walia, S. (2020), "China's Development Model and its Political and Economic Implications", Politics & Foreign Affairs. Retrieved from https://impakter.com.
Weller, T. (2021), "The CCP at 100: Four Trends that Will Define the Next Decade", China-Britain Business Council. Retrieved from https://focus.cbbc.org.
World Bank (2014), "Urban China: Toward Efficient, Inclusive, and Sustainable Urbanization", World Bank. Retrieved from https://elibrary.worldbank.org.
Xinhua (2021), "Full Text: The Communist Party of China and Human Rights Protection — A 100-Year Quest", Xinhua. Retrieved from http://www.xinhuanet.com.
Ye, M.F. (2016), "Causes and Consequences of Air Pollution in Beijing, China", Ohio State Press Books. Retrieved from https://ohiostate.pressbooks.pub.
Zhang, Y. & Huang, T. (2020), "Gender discrimination at work is dragging China's growth", Peterson Institute for International Economics. Retrieved from https://www.piie.com.
Zhuang, J. (2021), "Inclusive Growth toward a Harmonious Society in the People's Republic of China: Policy Implications", The College of Information Sciences and Technology, The Pennsylvania State University. Retrieved from https://citeseerx.ist.psu.edu/.
Zhuang, W., Luo, X. & Riaz, M.U. (2021), "On the Factors Influencing Green Purchase Intention: A Meta-Analysis Approach", Frontiers in Psychology. Retrieved from https://www.frontiersin.org.
The views expressed in the Research Review are those of the authors or interviewees and do not necessarily reflect the opinions of Geneva Business School or the editors of the Review.