DBA Thesis check ins – Fall 2020
Two Doctor of Business Administration students review their first year of research.
Amidst the global lockdown two Doctoral candidates,
Jarya Kotyleng
(South Africa) and
Amy Lee
(Australia) have been working on their
Doctor of Business Administration
(DBA) theses. In September both presented their early-stage research to the Geneva Business School research community. Each candidate took the group through their literature review, methodology, and proposed research strategy over a video conference.
Typically at the end of the first year of the DBA program, between courses three and five, the candidates are asked to present at a "Check in,†where their research thus far is reviewed and feedback on their proposed data gathering methods and analysis. The goal is to reflect on the preliminary research, propose a good thesis statement, define what the project will look like and ask the question, "Why is this interesting for a group of people who are intelligent, business professionals, but are not in my field?†This can be a valuable turning point for the researcher when writing a thesis to highlight where they need to refine their data gathering protocols and overall project plan.
Jarya
, who recently joined our Barcelona Campus faculty, is researching the banking sector with her thesis topic:
The Impact of Internet Banking on Customer Satisfaction in the South African Banking Sector.
Jarya is a lawyer, marketer, and Doctoral candidate at Geneva Business School. Jarya has a background in the Education, Public Relations, Finance, Marketing as well as the Travel and Tourism sectors with several years of experience in legal and marketing consulting.
Jarya is passionate about digital marketing and consumer behaviour. She has recently begun a new role as an instructor in undergraduate Digital Marketing programs. Based in Barcelona she has lived and studied all over the world, bringing a unique perspective when it comes to diversity in business environments on a global scale. Her DBA degree research is derived from living in South Africa and the business education that she gained there.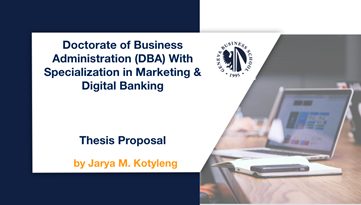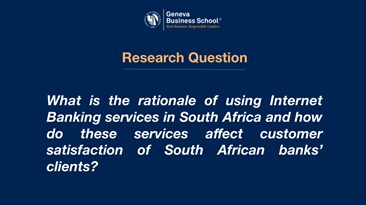 Amy
is a CPA based in Australia and is pioneering an initiative of building a CPA Factory whereby she employs her own students and cultivates them into CPAs. She holds an Executive MBA from AGSM @ UNSW Business School, is a Fellow of CPA Australia and graduated at UNSW Business school with Bachelor of Commerce majoring in Accounting and Finance. She also founded two successful CPA Public Accounting Practices – Acting Management and Cohort Partners. Previously, she was the Commercial Director at Medacs Healthcare Group and Director of Finance, Asia Pacific with Odgers Berndtson.
Her research question,
What are the key strategies for Australian SMEs to expand into China?
stems from her experience as a CPA for a range of small to medium enterprises in Australia, and the shifting landscape of trade between China and Australia since the 2015 Free Trade Agreement was signed and now during the COVID-19 crisis.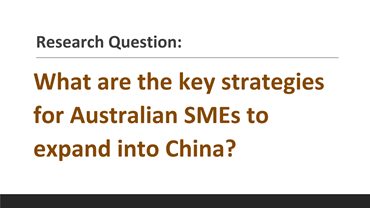 The Doctor of Business Administration is a full-time online program designed to create a flexible yet supportive environment for our students to reach their full potential and research goals. Our doctorate degrees allow our students the freedom to study from anywhere in the world while completing their theses means that they can continue to advance their careers and have a full family life if they desire.
If you are interested in learning more about either of these research projects please reach out to the DBA candidates: