DBA Thesis check ins – May 2021
Our DBA candidates annual review of their research for our Research community
Earlier this year
Dag Flachet
and
Catalina Jiminez
presented their
Doctor of Business Administration
(DBA) theses progress at the midpoint of their program. In May both candidates presented their research to the Geneva Business School research community, led by
Dr. Oliver Elliot
, the Head of Research at Geneva Business School.
Dag's thesis topic:
Why did she leave? Psychometric predictors of turnover intention.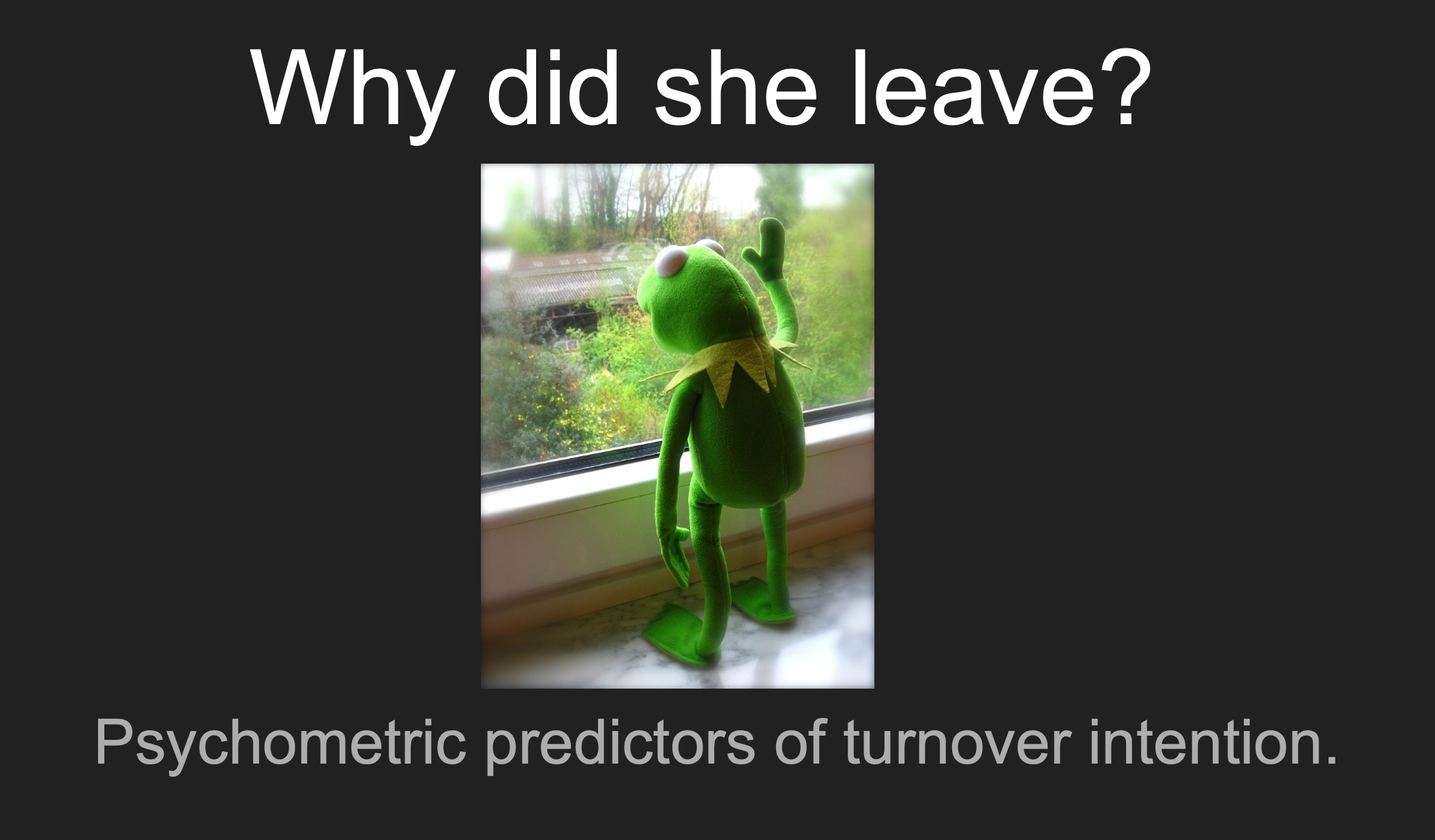 Dag Flachet
is an entrepreneur and an investor. He started his first company called Compudoc at the age of 21. Compudoc still exists and has performed more than 60,000 technical support interventions at more than 20,000 homes and businesses throughout the years. Other projects have involved, amongst other ideas, crowdsourced fast-food and a marketplace for online community managers. Flachet Holdings is a fund run by Dag which helps entrepreneurs bring their ideas to market and to scale their business. Projects of Flachet Holdings include Codific, where Dag is currently Chief Growth Officer. Codific builds SaaS solutions with a focus on cybersecurity and privacy protection. Flachet Holdings also provides consultancy services to other firms amongst which Boston Consulting Group (BCG).
Dag has an executive MBA with a focus on entrepreneurship from Flanders Business School and from Kellogg School of Management under a joint international program. His courses at Geneva Business School are focused on real business cases where his students resolve actual business challenges for companies in need of help. He is a faculty member on the Barcelona Campus, teaching the Bachelor of International Management.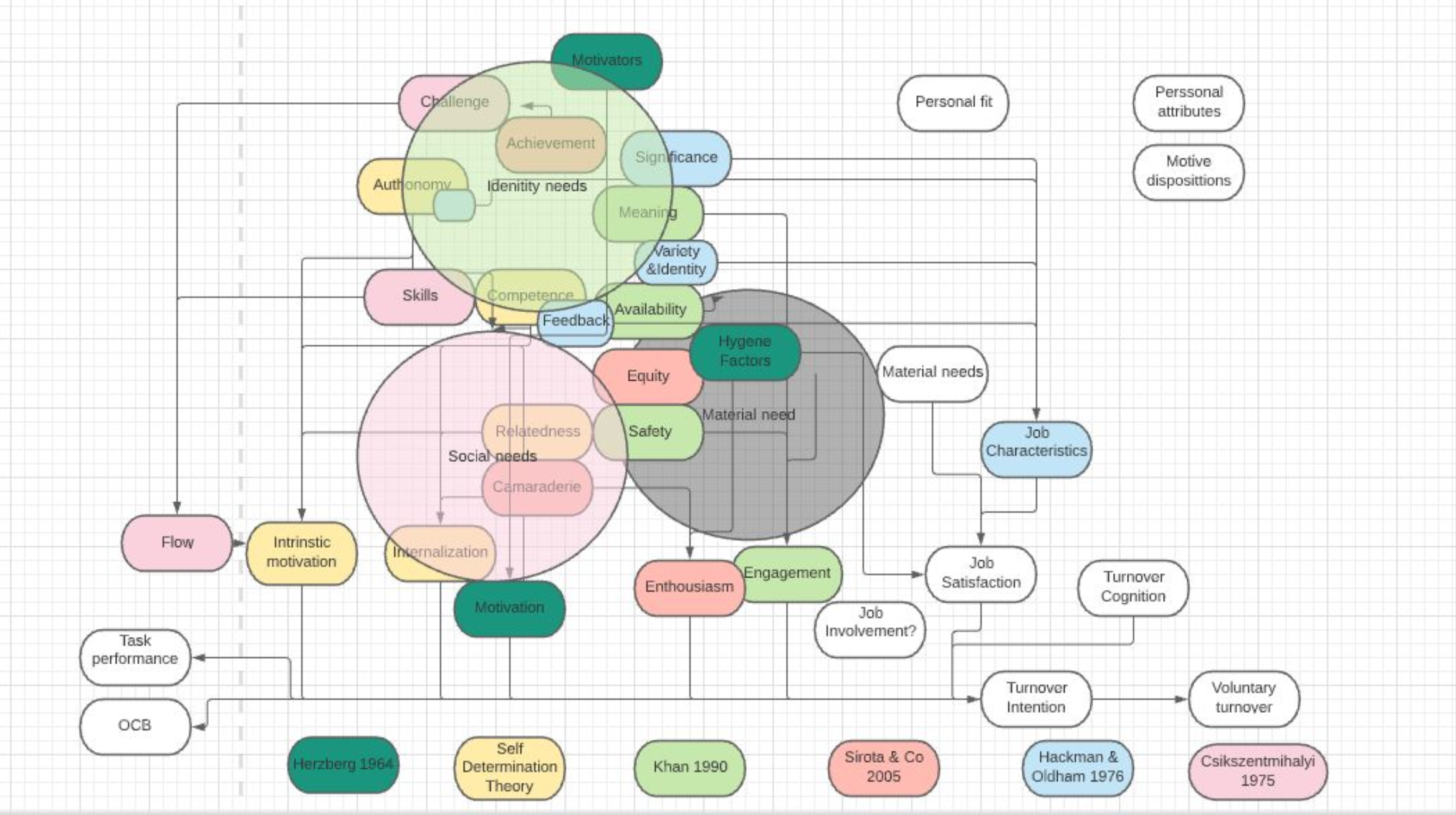 ABSTRACT
Voluntary turnover is on the rise, this reflects in part a change in the structure of the economy and a shift in culture. Unconditional loyalty to the company is a thing of the past. So what are the conditions that retain employees? This research aims to develop a psychometric tool that analyses the driving factors of voluntary turnover intention.
Existing literature has looked at the problem through the lenses of job satisfaction, job engagement, job involvement, intrinsic motivation, internalization, enthusiasm, job affect, flow, and more. In our research, we take a job content approach, as opposed to the job process approach. We measure by explicit self-reporting as opposed to implicit projections. We look for common structure rather than individual differences such as personality and motive disposition. We look at the psychological drivers commonly known as psychological needs, however, we want to avoid using the word "need†as this implies a near-zero marginal utility beyond the point of satisfaction and our proposed model has declining but not disappearing marginal utilities. For now, we shall speak of job utility and look at it from the employees' perspective.
Based on existing research we propose three types of utility. Material utility, or the extrinsic motivators, social utility, that of human contact and relationships, and abstract utility such as purpose and meaning. We will create a measuring instrument for the three categories of utility and run them together with existing validated instruments measuring the related concepts to evaluate whether there is reason to believe that the instrument measures what it is meant to measure. We will explore the internal cohesion of the clusters with confirmatory factor analysis. Finally, we will explore how the measurements on the different utilities relate to self-reported voluntary turnover intention, directly and in their roles as moderators.
At the end of the journey we hope our tool will be able to help companies get a better bang for their buck in talent management and retention and we hope that it helps to create employment relationships that are more rewarding thus making the world a tiny little bit better on a massive scale.
Dag will complete his research in 2022.
Catalina Jiménez is a DBA student from Barcelona and at present, a Senior Consultant in Innovation, developing funding opportunities to support the company's investment strategy, developing technical, administrative, and economic-financial justification for various sectors and technologies like Industry 4.0. She has broad experience as a Finance Manager, Controller, and Consultant. She is an Industrial Engineer from Los Andes University with a Master's in International Management from HEC Lausanne.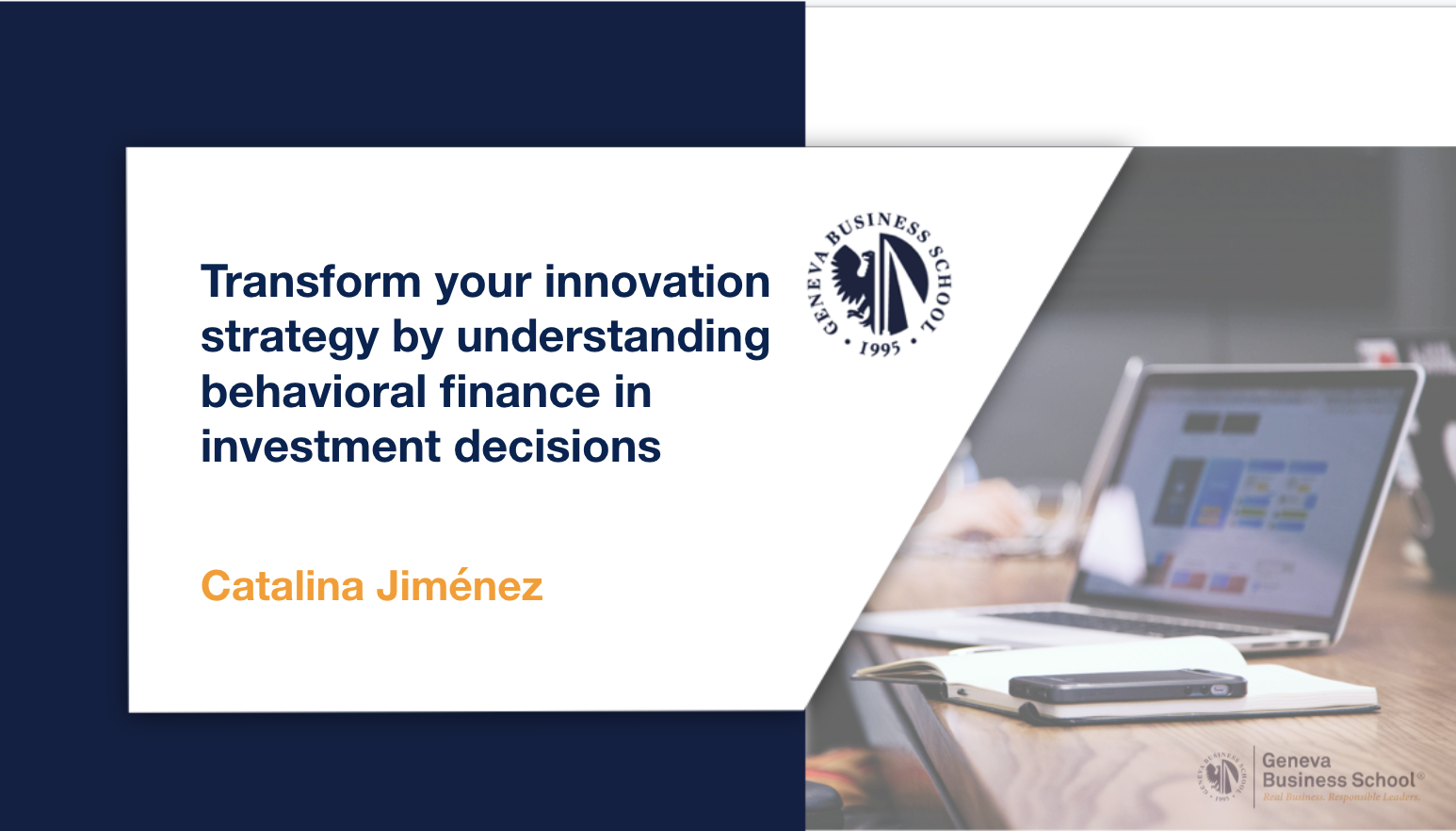 Her DBA research theme:
Transform your innovation strategy by understanding behavioural finance in investment decisions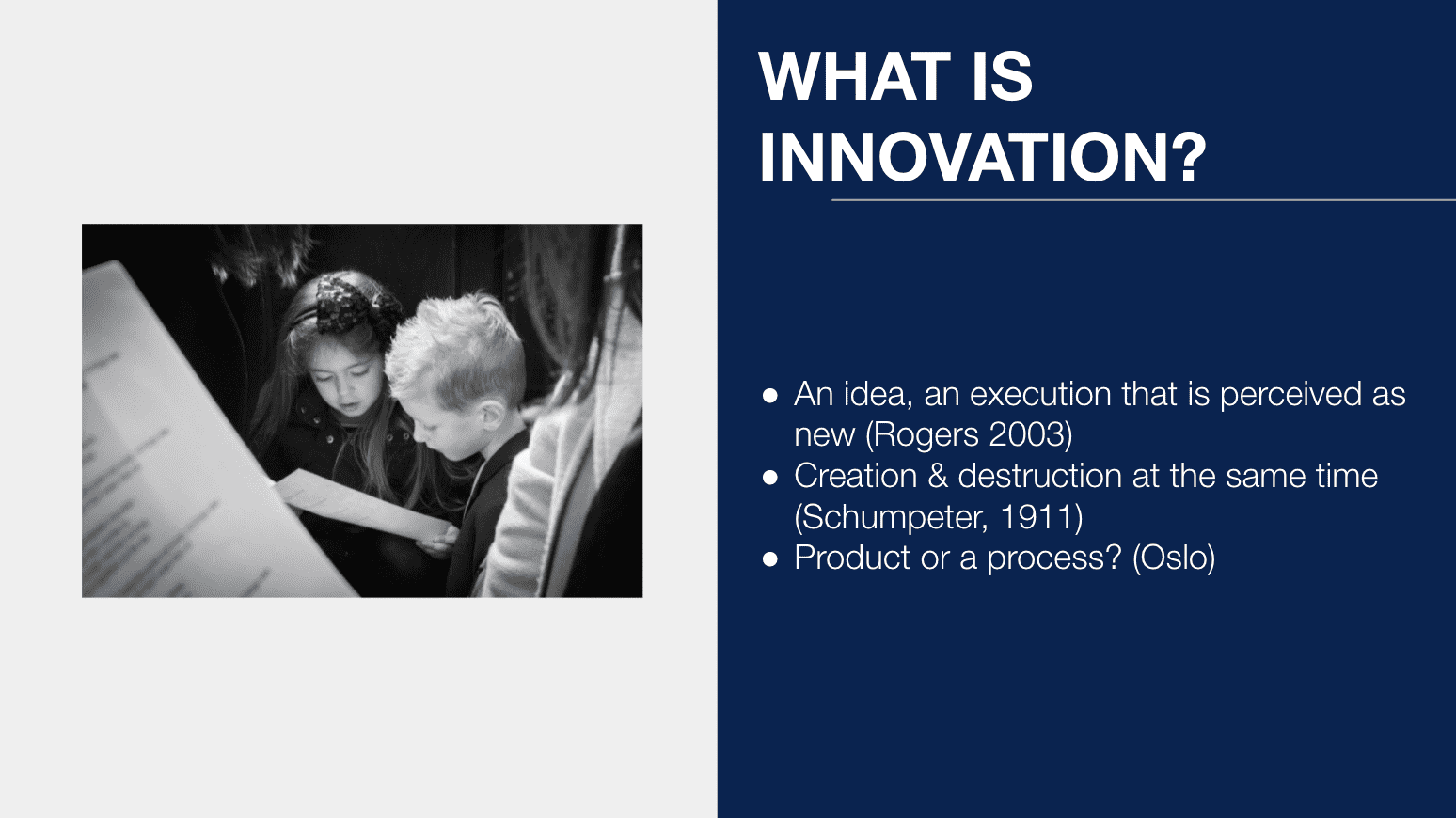 ABSTRACT
Financial decisions demand not only technical knowledge but could also have an irrational part from managers and investors. Top Management´s decisions are not always based on the evidence or information they have, but there is a huge charge of emotions, cognition, social pressure on them. We will focus on analyzing an investment decision on innovation knowing the relationship with uncertainty. Finally, we will explore the profile of top managers or decision-makers for small to mid-size companies. The objective is to determine how to improve or facilitate the decision-making in innovation investment projects in Catalonia among entrepreneurs or small to medium size companies.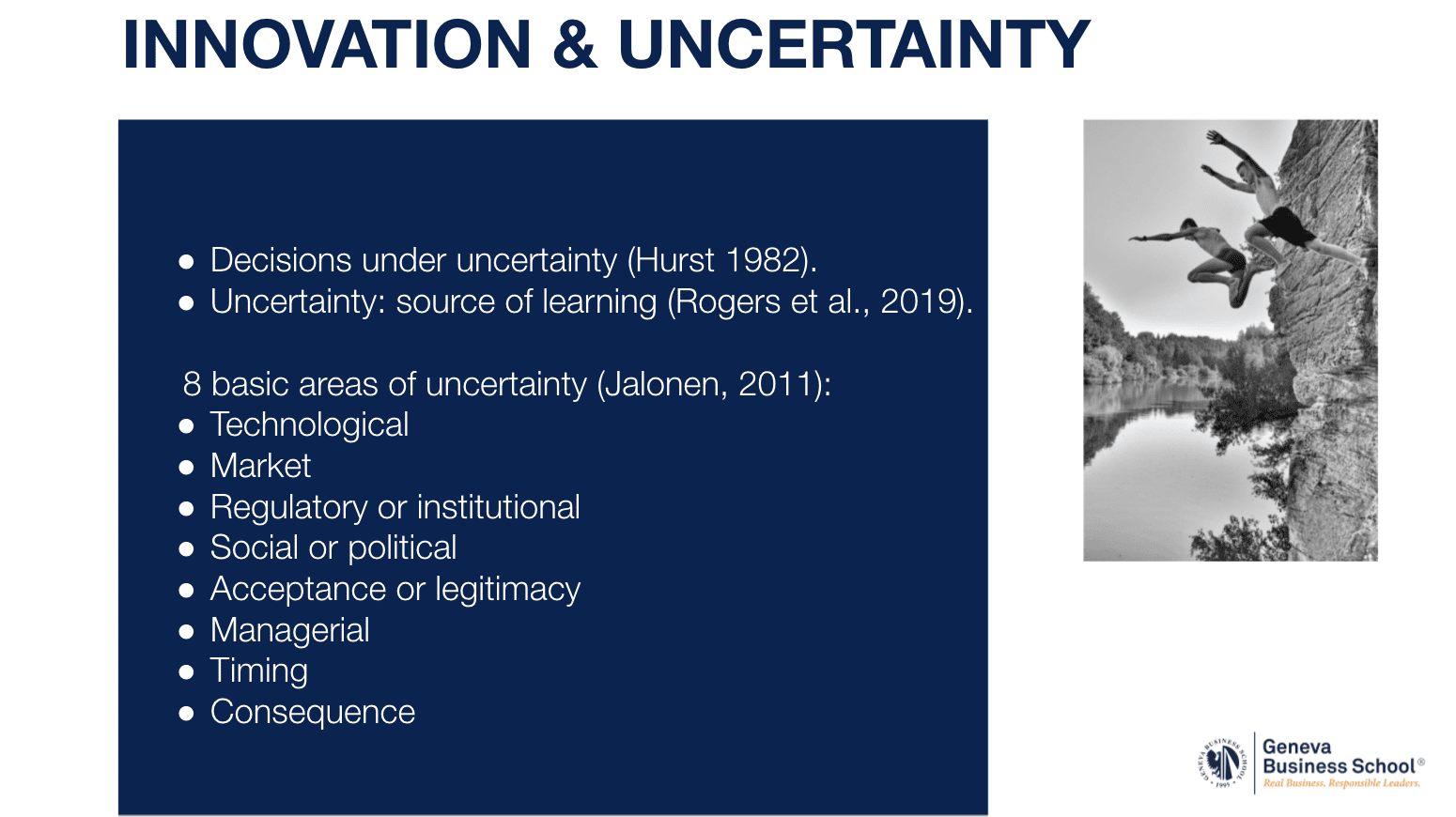 One of the most interesting traits of their personality is overconfidence. An overconfident person overestimates their results facing a problem and underestimates the probability of failure. Through the study, we would like to transform your innovation strategy by understanding behavioral finance in investment decisions.
Catalina will complete her research in 2022.
If you are interested in learning more about either of these research projects please reach out to the DBA candidates:
The
Doctor of Business Administration is a full-time online program
designed to create a flexible yet supportive environment for our students to reach their full potential and research goals. Our doctorate degrees allow our students the freedom to study from anywhere in the world while completing their theses means that they can continue to advance their careers and have a full family life if they desire.