Eduki Foundation "Take Action for Peace!" Competition
Geneva Business School donated 100 trees to the Eduki Foundation in Switzerland for its seventh annual competition. Find out which projects won!
Geneva Business School gives 100 tree-planting kits to award youth peace projects at the Eduki Foundation in Switzerland
For the seventh edition of their annual competition, Eduki and its partners called on young people from all over Switzerland to share their vision for a more peaceful, just, and inclusive society. They were encouraged to express their ideas through art, media, or by a concrete action towards a sustainable future for all.
The Eduki Foundation thanks the Geneva Business School for sponsoring the prizes of the competition "Take action for Peace!†where 2'200 young people from 13 swiss cantons sent in 70 projects for a more peaceful and just world. Discover all the projects on eduki.ch.
Find out who the winners are on Wednesday, 29 April at 11:00 on the Eduki website.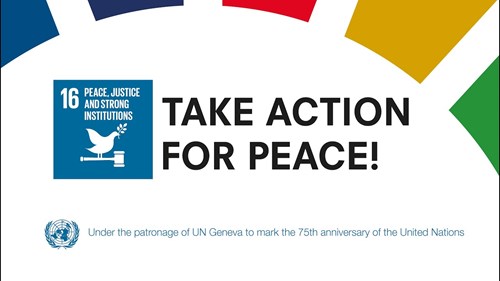 If you want Geneva Business School to work with your non-profit organization, get in touch.