Fall Welcome Week was a blast!
Our campuses were buzzing with new faces and fun activities all week
Welcome Week for Fall 2021 was a blast! It was great to see all of our new students back on campus making new friends, exploring their new campus cities and learning about the academic journey ahead of them at Geneva Business School.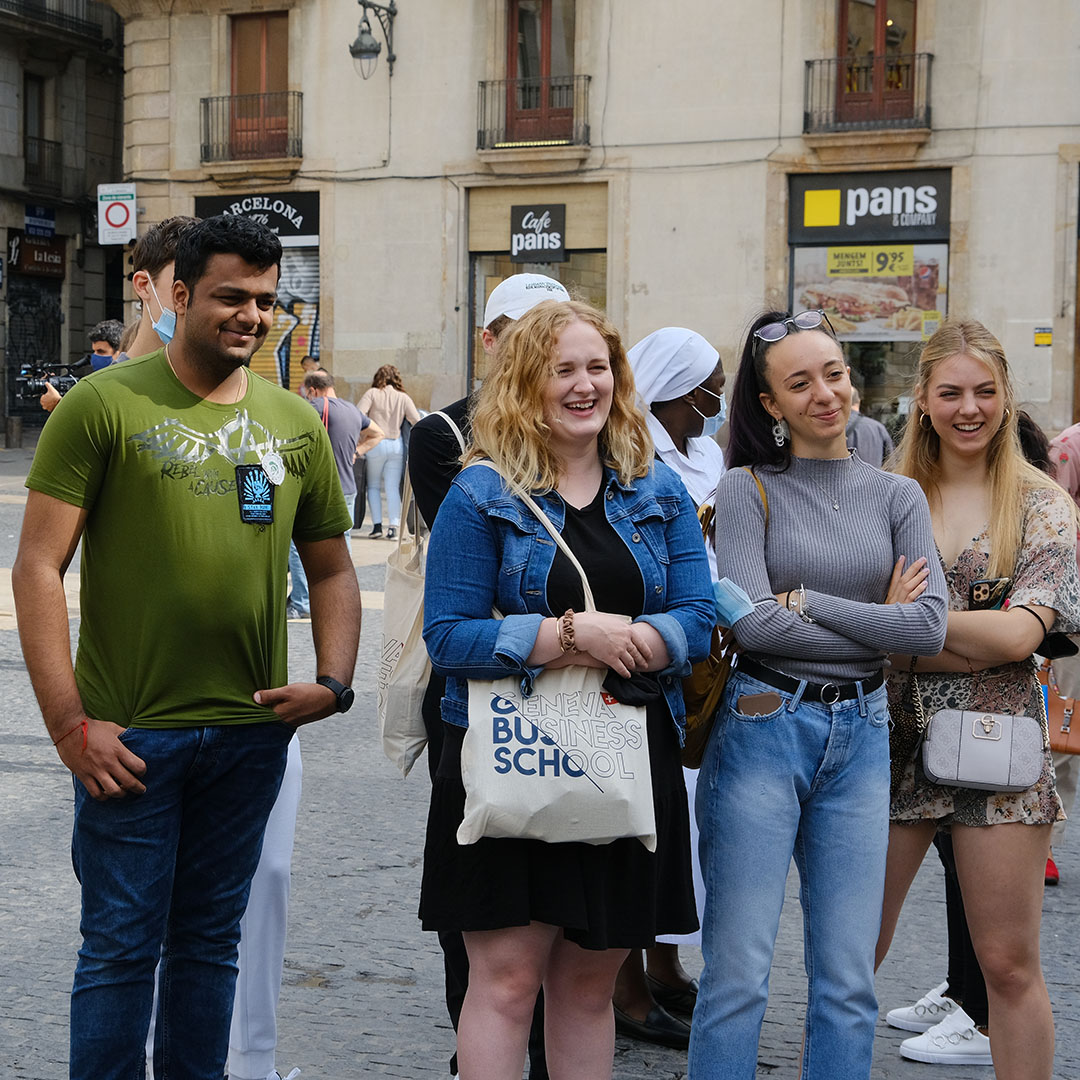 Moving to a new city
Across all three of our campuses, our Student Services department held sessions to introduce our students to their new host city.
In Geneva, there was a 'Welcome to Switzerland Bootcamp' where students found out more about what Student Services and the Student Council members have to offer.
They also learnt more about the logistics of living in Switzerland such as opening a Swiss bank account, obtaining health insurance and getting a local SIM card.
In Barcelona, our new students had a Spanish taster session with Instructor, Cristina Sospedra. They learnt the essential linguistic skills needed to get them through their first couple of weeks of life in Spain. As well as a Spanish lesson, Student Services held a session to help students find out what services are on offer, such as support with accommodation and relocation and how to get involved with our student community.
In Madrid, our new students had a presentation from
Move.Me
, our relocation partner that helps with NIE appointments, getting a visa and finding an apartment.
Settling in and getting to know each other
As part of the Welcome Week schedule, our Geneva campus organized an IKEA trip with transportation for students who recently moved to the city and needed to kit out their new apartments.
On our Barcelona campus, our Student Services team prepared icebreaker activities so that our new students could get to know each other and make friends. They also organized a Pitching Competition where students had to split into groups and discuss the problem 'The use of plastic straws'. This helped our students to learn more about each other as well as tackling real-life business cases and preparing them for their studies ahead.
In Madrid, our students enjoyed a Student Services presentation and found out all about finding internships, the events we have coming up later in the semester such as Industry Insights and Entrepreneurs Live Sessions, finding accommodation and how to book necessary appointments.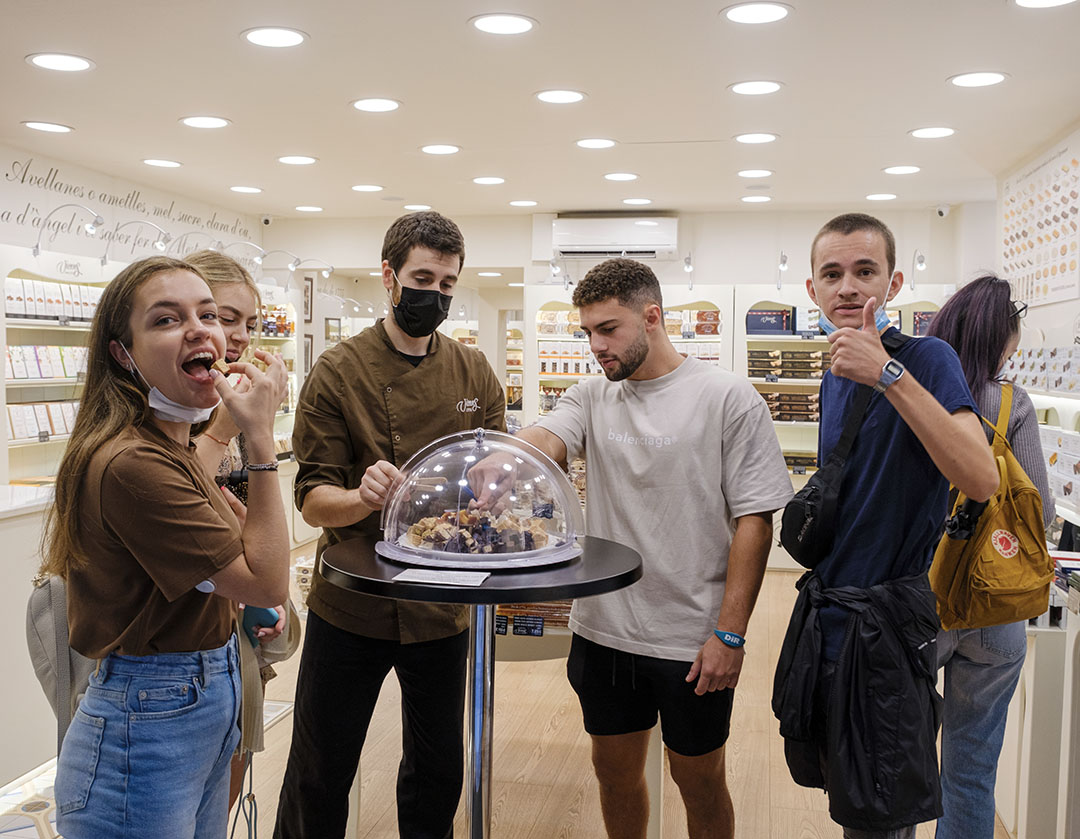 Exploring our campus cities
On Friday, the final day of Welcome Week, our new students in Geneva took part in a treasure hunt around the city where they would have to decipher clues and take a photo in each location.
Earlier in the week they also enjoyed traditional Swiss fondue at the famous
Bains des Pâquis
,
one of the most popular spots in Geneva. An artificial peninsula surrounded by a lively beach next to the lake.
In Barcelona, our students went on a tour around the Gothic Quarter, learnt about the history and legends of the city, tasted some traditional Spanish Turrón (a sweet made from Almonds) and ended the tour in a Pintxos bar to try some traditional Basque dishes.
On Friday the new students on our Madrid campus had the pleasure of visiting Madrid's most popular theme park,
Parque Warner
which is also ranked as one of the top theme parks in Spain.
View the Welcome Week photo albums from our three campuses:
#WelcomeWeek2021 #Fall2021 #RealBusiness #ResponsibleLeaders