Global Leadership for the 21st Century eConference
Fiorenzo Manganiello speaks at the UN's annual conference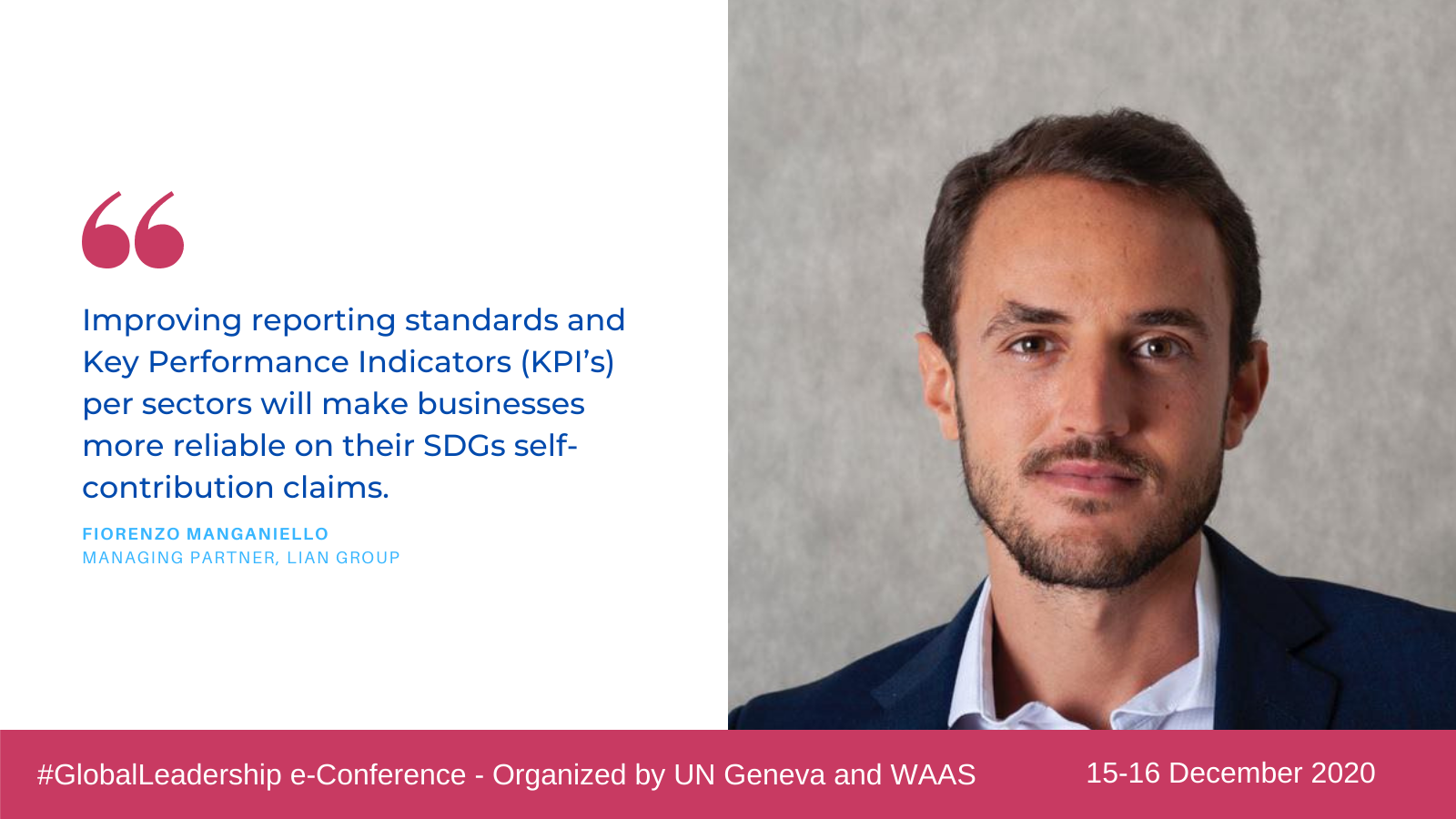 On Tuesday 15 December Fiorenzo Manganiello, an instructor at our Geneva Campus, participated on a panel discussion at the United Nations Geneva and World Academy of Art and Science (WAAS) e-Conference "Global Leadership for the 21st Centuryâ€.
With experts and leaders from all over the world, the two-day e-Conference aims to open a path to building innovative leadership to guide the world towards a better future for all. Among the speakers were esteemed leaders from International organizations such as the UN, WAAS, the Humans Rights Council, The Geneva Center for Security Policy among many others as well as activist and actor, Jane Fonda. Take a look at some of the key takeaways from the event on the WAAS Instagram account. Find the full list of speakers here.
At the e-Conference, Fiorenzo spoke about sustainable finance and SDGs implementation across members of country states, government, and pension funds. Fiorenzo is a global expert in Blockchain technologies and applications and sits on the Global Business Blockchain Council.
Watch the session featuring Fiorenzo, where the high-level panel discuss the critical topic of healthy food security
#GlobalLeadership #RealBusiness #ResponsibleLeaders