Madrid Faculty member writes a guide to the remote work revolution
Going to start a new job remotely? Is your company moving their teams to remote work? Don't worry we've got you covered for success in your new workplace, thanks to a new book by Madrid Faculty member,
Anastasia Tohmé
& co-author Martin Worner.
In
Work Remotely
, Penguin Business Experts
Anastasia
and her co-author Martin explain everything you need to know to be able to set best practices for remote jobs and equip yourself with the skills you need to succeed as you make the switch to remote work arrangements.
Anastasia is currently teaching HR Management and Managing a Remote Team at Geneva Business School on the Madrid Campus.
This book includes case studies from companies around the world who are innovating and revolutionizing the way we work, Work Remotely shares useful advice and practical tips to ensure you get the most out of working away from the traditional office environment. The handbook is split into three parts: 'Working in Remote Teams', 'Managing a Remote Team' and 'Self-care and Self-Organization'.
In the first part 'Working in Remote Teams', you will examine what it means to collaborate virtually by exploring the ways we communicate and meet using technology as an enabler. You will also look at the challenges of working as part of a fully remote team; why being organized is important, how to go virtual, accommodate cultural diversity, build a community, the importance of communication, how to do it effectively and conflict resolution in a remote setting.
In the second part 'Managing a Remote Team', you will explore the best practices of managing a remote team, how managing remote workers differs from managing a team in an office setting and how to effectively use technology and security, foster diversity and inclusion in the team, as well as setting and measuring objectives and progress with hiring to onboarding and promotions.
Lastly, the book sheds light on how to take care of yourself for the long term in a full-time remote setting by diving into wellbeing practices and managing home distractions. Some practical tips and tricks to practicing self-care when working from home, from managing loneliness to maximizing productivity and everything in-between will be shared with you.
Our goal is to set out the best practices of remote work and equip every reader with the skills they need to succeed as they work remotely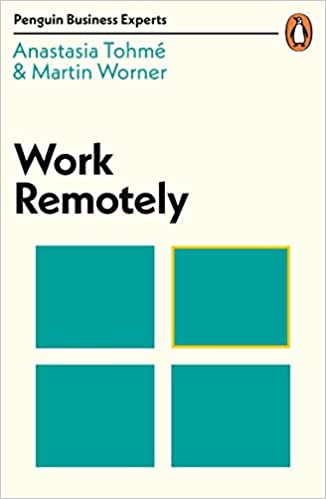 The book is now available in all bookstores and on Amazon.