Industry Insights: Blockchain & The Flow
In these two sessions, we discuss blockchain with Jesús Herencia and Flow, Leadership (Development) & Serious Games with Zoltan Buzády
Industry Insights
Jesús
will lead the first conference of the day at 14:30, before a quick break from 15:30 to 16:00. After the break,
Zoltan's
one-hour conference from 16:00 to 17:00 will round up an afternoon of professional and personal insights from these two exceptional speakers. Students will have the opportunity to ask questions and take away some key learnings from these experts in their fields.
Blockchain and Business: Are the sectors and the Digital market ready for blockchain? What have we got to learn to be able to apply blockchain to our startup and/or enterprise? Does it make sense to apply it?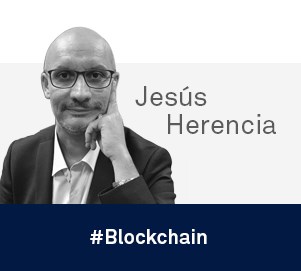 Session #1
Date & Time: 6 May 14:30 – 15:30
Guest Speaker: Jesús Herencia
Topic: Are we ready for Blockchain?
About the speaker
Jesús Herencia has been an IT expert and Systems Manager in the marketing and bank sectors since 2006. For more than four years he has worked as a technical, financial, and change management consultant for information systems related to Blockchain/DLT. He has fostered a self-described 'love' for the startup world and entrepreneurship since 2012. Jesús is deeply passionate about the whole blockchain ecosystem.
Session #2
Date & Time: 6 May 16:00 – 17:00
Guest Speaker: Zoltan Buzády
Topic: Flow, Leadership (Development) & Serious Games.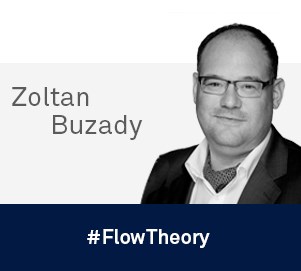 Want to find out about "What is The Flow†– also known as being in the "Zone� How can Professor Csikszentmihalyi's theory (the founder of positive psychology as a new academic field of science since 1999) be of practical use for you as a future leader? How does his innovation – the map of everyday mental states – work in business life? How can you become a better leader and which skills you can develop? How can video-games and modern interactive-movies really measure your 29 leadership skills and how can you easily develop your skills-score whilst enjoying being a virtual leader? Why is the analytical data-analysis of 22000+ global managers, leaders and executives profile relevant for your future competitiveness and how can you grow your psychological capital for success? Join us to find out & May the Flow be with You!
About the speaker
Guided by the motto "Learning, Leading, Leapfroggingâ€, Zoltan Búzady has a quarter-century of experimentation and innovation at the interface of Leadership, Psychology, and Gamification: He has authored several global-award-winning teaching case studies, won international pedagogical innovation awards and has extensive practical experience. His current research focuses on Leadership and Flow Theory, combining it with Self-Development, aiming to further Leadership Development that is applicable in different cultural and situational contexts. These new insights can be ideally used for Future-proof Talent Management and Modern Leadership Strategies based on the modern big-data and predictive HR analysis of the global award-winning FLIGBY Serious Game.