Industry Insights – Enrique Fernández de la Puebla Otamendi
Impact Investing & Venture Capital
Venture Capital and Private Equity
Towards Impact Investing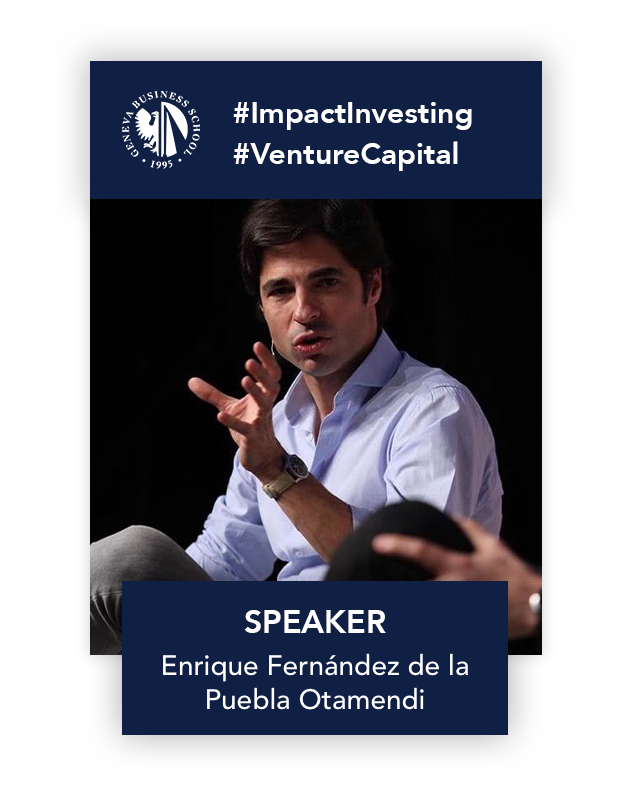 Guest Speaker:
Enrique Fernández de la Puebla Otamendi
Impact Investing & Venture Capital – The role of VC in harnessing economic growth while creating a sustainable planet and a more egalitarian society.
About the Speaker
This week's industry insights speaker is Mr. Enrique. Currently managing director at Think Bigger Fund 1, a venture capital fund investing in tech companies at the pre-seed and seed level. With a background in engineering and an MBA, Mr. Enrique is an entrepreneur at heart.
On Wednesday we will be discussing the role of private equity and venture capital funds in driving both economic growth and environmental and societal benefits.
#ImpactInvesting #VentureCapital #IndustryInsights #RealBusiness #ResponsibleLeaders