Industry Insights – Vittorio Cammarota
Vittorio Cammarota of the ITC talks about cross-cultural communication in the age of globalization
Cross-cultural communication from A-Z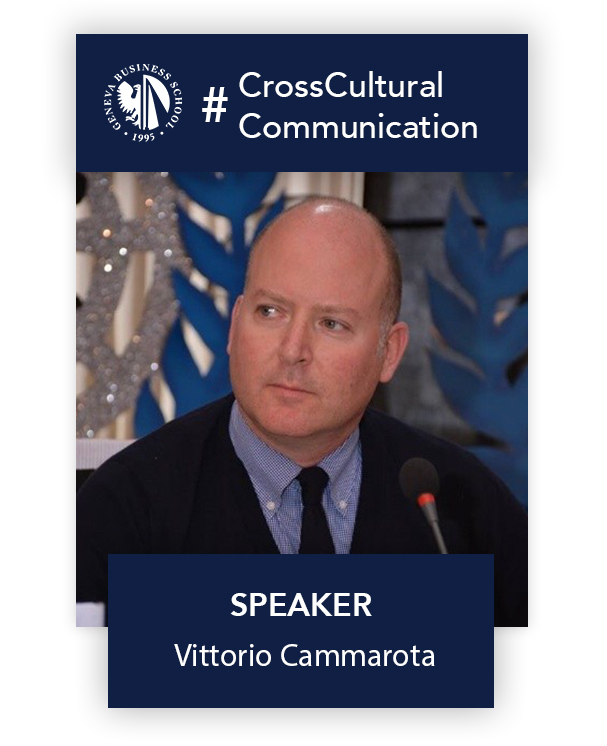 Vittorio Cammarota is going to be talking cross-cultural communication, drawing on his vast experience as a communications expert and using two case studies. The talk will focus on global communication processes in a cross-cultural international environment.
Communications and development: a reality check.
Managing communications to promote development is a unique and special experience. Join us for an interactive conversation on how to best plan outreach campaigns targeting audiences in developing countries. We will share the experience of two major campaigns: one the Sustainable Development Goals and the other on tuberculosis prevention featuring a football star!
From the first inception to the full delivery, we will discuss how to face challenges and turn them in opportunities, how to manage external relations effectively, how to plan audience outreach, how to engage celebrities, how to engage partners and how to fundraise and how to work across languages and cultures.
The first case study will look at Pakistan. Case Study number 2 will use FIFA to analyse the processes required for global communications in an international setting.
About the speaker:
Vittorio Cammarota is Chief of Communications and Events at the ITC, in Geneva. Vittorio Cammarota is a communication strategist with over 24 years of experience in media relations, external relations, political advocacy, campaigns and events management, celebrity management, digital communications and fundraising.
Vittorio has a solid experience in partnership building and implemented a large number of communications and outreach projects in partnership with UN member states, civil society organizations and corporate sector, in both high- and low-income countries.
Before joining the International Trade Centre, he worked for the UN Secretariat in Pakistan as director of the UN Information Centre, for the World Health Organization in Denmark and Switzerland, for A.T. Kearney and for the UN World Food Programme in Rome and for the Embassy of Italy in Washington DC.