Virtual Open Days
Come and discover Geneva Business School at our Virtual Open Days this February!
Meet us online!
Join us online for an afternoon of discovery and insights.
Thursday 3 February
16:30 – 18:30
We will host you in Switzerland or Spain so you can meet our friendly faculty, staff, and students and ask our Admissions team all your questions!
Log into a Google Meet with the local the teams and get to know us.
VIRTUAL OPEN DAY SCHEDULE
All activities will be the same on both campuses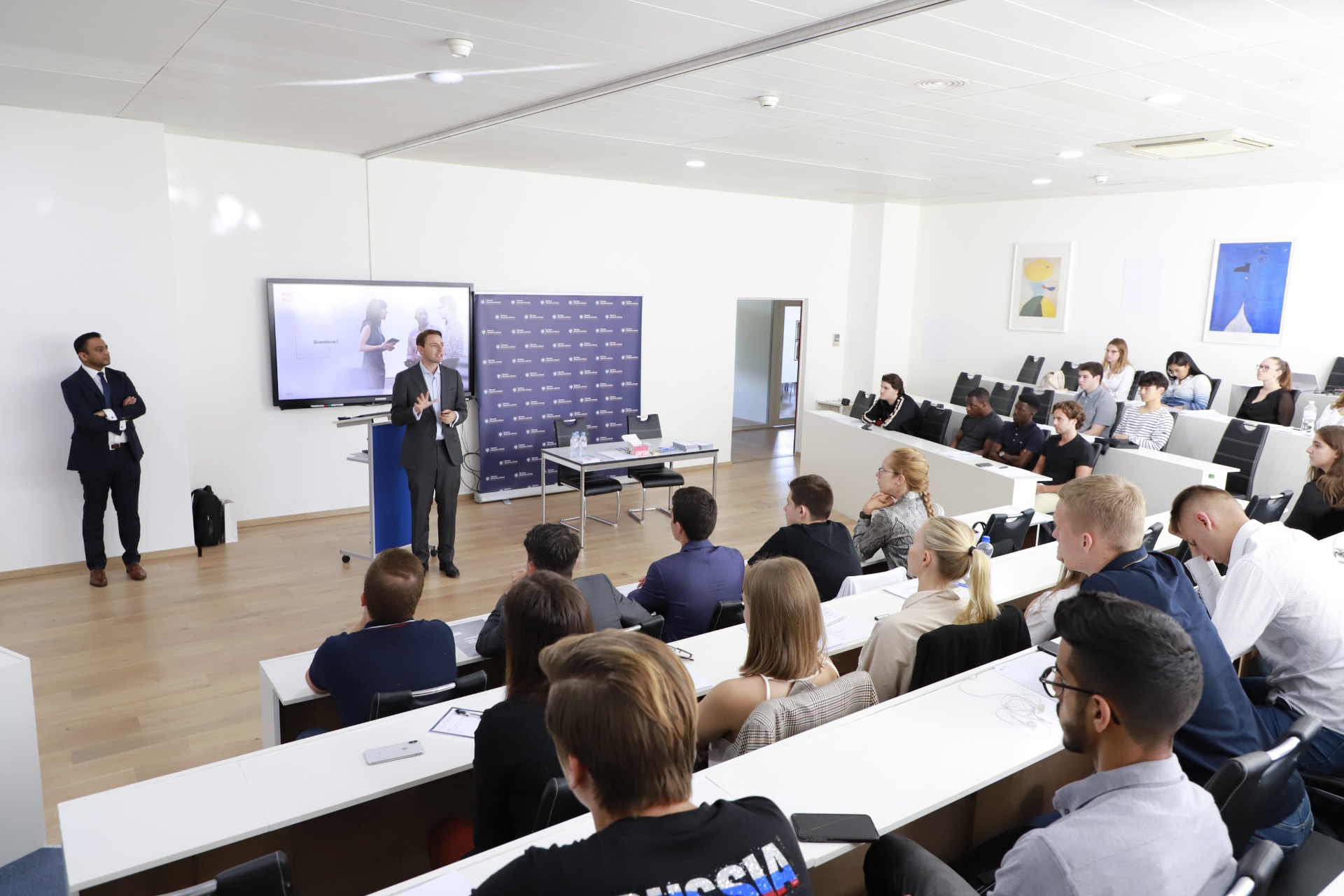 Virtual Open Day Schedule (All campuses*)

16:30 – 17:00 Discover our On campus Programs and Q&A

17:00 – 17:30 Meet a Faculty member and Academic Q&A

17:30 – 18:00 Meet our Student Experience team!

18:00 – 18:30 Discover our Online Programs and Q&A
*All Virtual Open Days will be streamed live on Google Meet. Links will be sent to registered attendees or find them below.
Register to attend a Virtual Open Day now
Come and meet the team at Geneva Business School and discover a unique institution with modern facilities and exceptional faculty and staff.
Talk to the Student Council about what it's like to study at Geneva Business School
Our Student Council will talk about their experience at the school, from studying, launching ventures, and finding jobs to student life and living in Geneva, Barcelona, or Madrid. You can ask them any questions you may have and find out all you need to know.
Hear from our Academics Team
Our Instructors and Academic Team will be on hand to tell you all about our teaching style, the real-world experience our students receive, and how their experience in industry is used in the classroom.
Meet our Student Experience Team
Come and tour the campus, see all the different spaces we have including the Auditorium and Co-working areas, and ask us questions about a typical day on campus.

Join us online: