Women in Leadership round table review
Watch the discussion with authors of the articles from Geneva Business School Magazine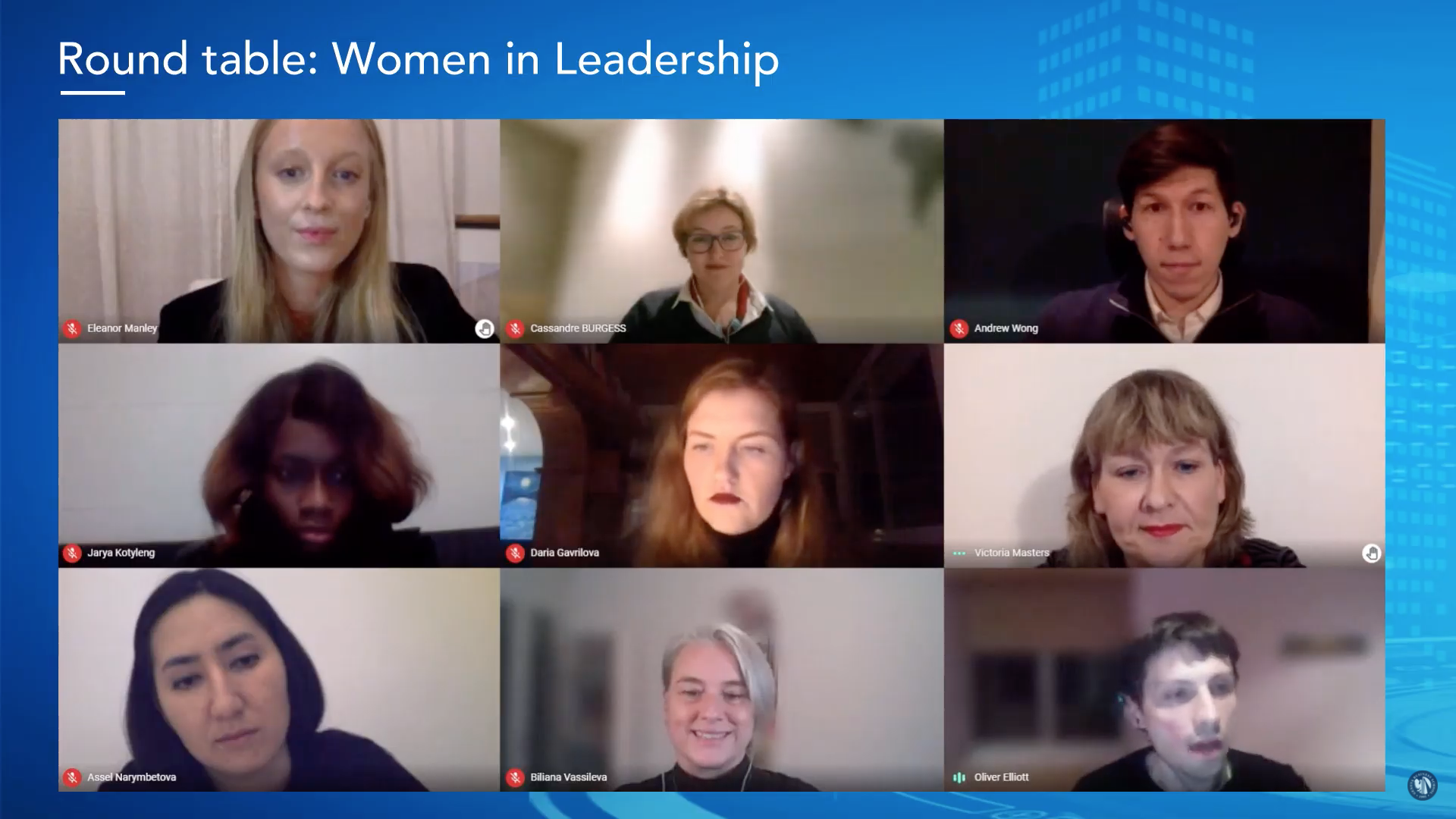 On Wednesday 9 December the Geneva Business School research faculty held a round table event hosted by Dr. Oliver Elliott, our head of research and Editor-in-chief of the inaugural
Geneva Business School Magazine
.
For the launch of the first issue of the Geneva Business School Magazine, which explores the theme of Women in Leadership the panel discussed the diverse range of topics raised within the pages of the magazine. Centered around the current climate for women in leadership, the authors of articles from the magazine gathered to talk about wide-ranging topics related to gender equality in global business and research.
Cassandre Burgess, Daria Gavrilova, Jarya Kotyleng, Eleanor Manley, Victoria Masters, Assel Narymbetova, Biliana Vassileva, and Andrew Wong, all contributed an article to the magazine and discussed some of the deeply poignant issues faced by women and other minority groups amidst the global pandemic and our globalized business world. Watch the round table discussion as the panel try to cover all the topics raised in the magazine, and download a copy of the magazine below to read more from each author.
Watch the discussion now
Want to read more inspiring stories about women in leadership?
Download the Geneva Business School Magazine now.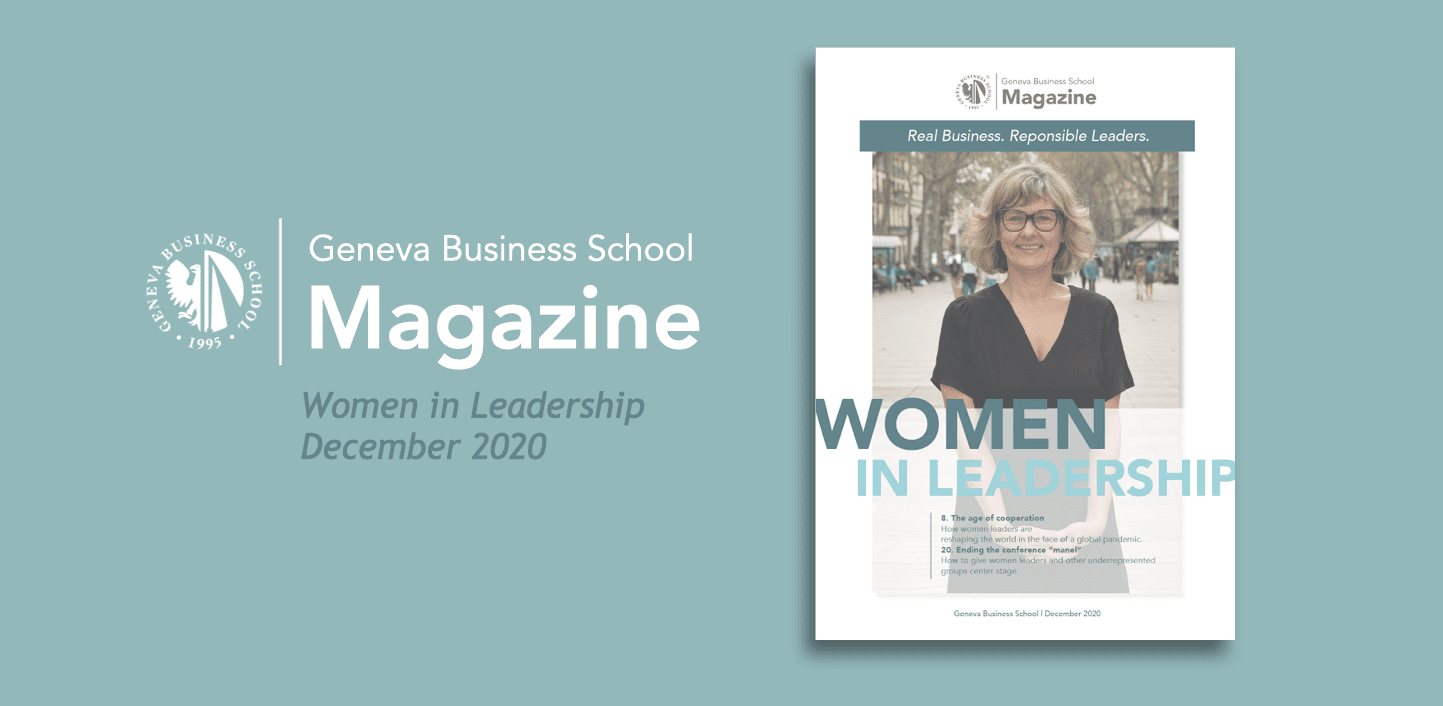 #WomenInLeadership #GenevaBusinessSchoolMagazine #RealBusiness #ResponsibleLeaders