DBA graduate conducts quantitative study on Financial Inclusion
The study covered Kazakhstan, Russia, and Azerbaijan
Assel Narymbetova explores Financial Inclusion in Kazakhstan, Russia, and Azerbaijan in her DBA thesis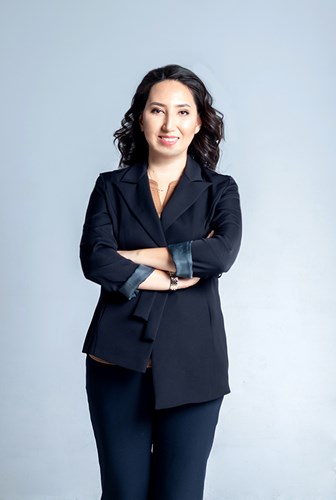 2021 Alumna and research compliance officer,
Assel Narymbetova
can now put Doctor on her long list of accolades. In April 2021 Assel successfully defended her DBA thesis and was awarded a Doctorate of Business Administration by our awards committee.
After graduating in 2008 from the Kazakh University of Economics, specializing in Finance and International Trade, Assel went on to study a Master in Applied Economics at Duke University (2009 – 2011) and then came to Geneva Business School to undertake her Doctor of Business Administration in February 2018.
Read the abstract of Assel's quantitative research thesis and reach out to her via the link below to collaborate with her or find out more about her research.
Abstract
This thesis explores the determinants of financial inclusion in Kazakhstan, Russia, and Azerbaijan and compares them. This work is a quantitative study, and probit estimations were used in the analysis of the data. The descriptive statistics also include the overview and brief analysis of all three countries' overall financial inclusion levels. It considers barriers to financial inclusion and the main motivations for using different types of financial services. Global Findex Database 2017 was used as the primary source of the data.
The study results indicated that Kazakhstan, Russia, and Azerbaijan have three common determinants of financial inclusion – education level, income level, and employment status. Another common conclusion for all three countries is that gender does not play a role and cannot be considered a determinant of financial inclusion. Age was the only significant variable when the findings for the three countries were different.
For Kazakhstan, age is a determinant of having an official financial account and formal borrowing case. For Russia, it is a determinant for formal saving and borrowing. Azerbaijan is the only country where age does play a role in all financial inclusion indicators.
The conclusions from the descriptive statistics' overview and the results of the model's estimations were discussed together and compared between countries. As a result, a set of recommendations on how to increase the level of financial inclusion in Kazakhstan, Russia, and Azerbaijan were derived, and suggestions for further research were offered.
Assel shares her experience of the DBA Program:
For me, the Doctor of Business Administration Program from Geneva Business School was a perfect academic choice. It permitted me to continue my current career as Research Compliance Officer and simultaneously develop and polish my research skills to start my research career. The Program is designed for working industry and academic professionals who want to comprehend their current accumulated professional experience and bring it to the next level. Moreover, the degree of Doctor opened up an extensive range of new academic and research career opportunities, which I am currently pursuing.
Read Assel's article A Man is Not a Plan, on building financial independence for women in the Geneva Business School Magazine and learn her 10 steps to building financial independence.
The
Doctor of Business Administration
(DBA) is a full-time online program designed to create a flexible yet supportive environment for our students to reach their full potential and research goals. Our doctorate degrees allow our students the freedom to study from anywhere in the world while completing their theses means that they can continue to advance their careers and have a full family life if they desire.