What a Wonderful Welcome Week!
This Welcome Week was a blast! See all the photos from our Fall 2020 return to campus.
Welcome Week Fall 2020 in review
This year was certainly a highly anticipated Welcome Week, amidst the global pandemic and our long-awaited physical return to campus, and it showed in the happy faces of our students across all campuses. Take a look at the fantastic activities experienced by our returning students in Geneva, Barcelona, and Madrid:
Geneva Campus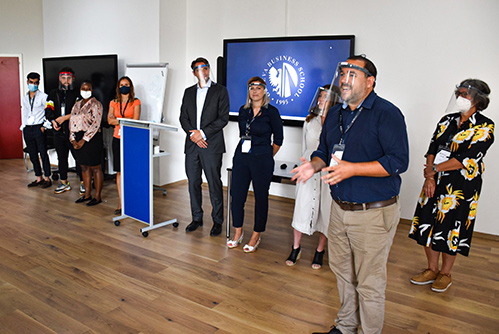 Our Geneva campus students enjoyed a breakfast buffet to kick off Welcome Week and were introduced to Geneva Business School's mission, vision, and values with a welcome ceremony hosted by our Responsible Leadership team: Lena Kahn, Sébastien Troyon, Damien Bezançon (Co-Academic Dean), Andrada Meier (Co-Academic Dean), and Sixtine Crutchfield-Tripet (Student Services). Students enjoyed a range of activities throughout the week, from a visit to the Red Cross museum to a tour of Geneva's Old Town where students were whisked a thousand years back into the times of ancient Geneva. Our Student Services department held a Student Services Fair where students found out about the multiple services we provide on campus, and even enjoyed some sweet treats with their professors during a Meet Your Professors session. Our Geneva Campus students had a blast during Welcome Week!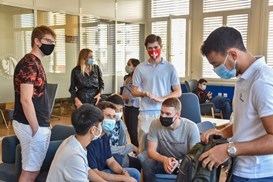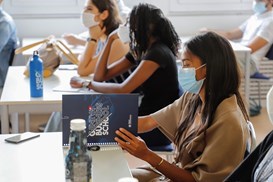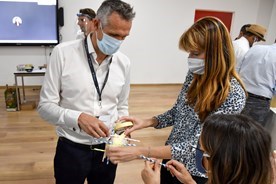 Barcelona Campus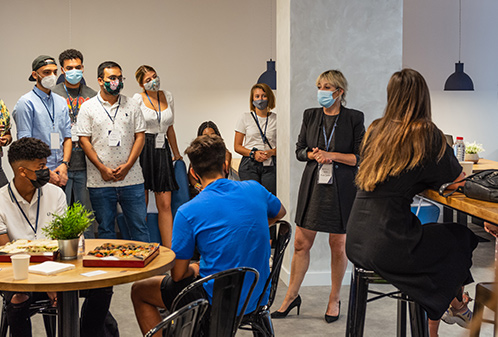 On the Barcelona Campus, students enjoyed some engaging activities during Welcome Week, including a Catalan culture and food tour, an enterprise challenge, and a relaxing mindfulness session! The welcome week agenda commenced with speeches from Campus Director, Nicola Jackman and Academic Manager, Jennifer Hutchison, a brunch in our new dining room, and some yummy pastries. Taster sessions were held with faculty members Victoria Masters, on networking, Antoine Delmas with an enterprise challenge, and Balbino Fernández on Google Tools. On the walking tour, students visited one of the two remaining bomb shelters from the Spanish Civil war and then discovered the delights of local food traditions in the Gracia neighborhood. Tasting ranged from the refreshing Horchata drink to Iberian ham and Goats cheese in the Liberty Market, to locally grown Marcona almonds and some sweet Catalan Christmas treats, Catanias and Turrón.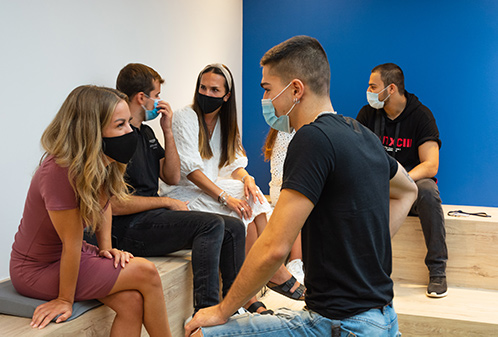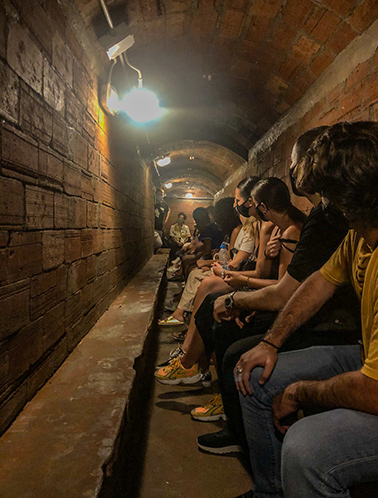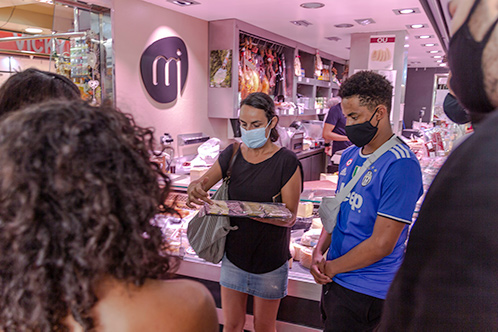 Madrid Campus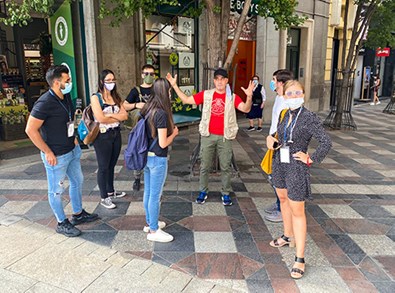 Welcome Week at the Madrid Campus started with a breakfast mingle and meet the team session, with welcome speeches from Hector Martin, (Academic Dean) Juan Ordóñez, (Student Services) and Student Ambassadors. The week was jam-packed with activities including a Madrid city tour, mindfulness session, and much more! Students loved our Scavenger Hunt, where they competed, laughed, and explored Madrid with their Student Ambassadors. Welcome Week ended with a Meet Our Partners session where students got to know different companies with products and services to make their life in Madrid and Spain the best possible.
Check out how much fun our students had exploring their new town…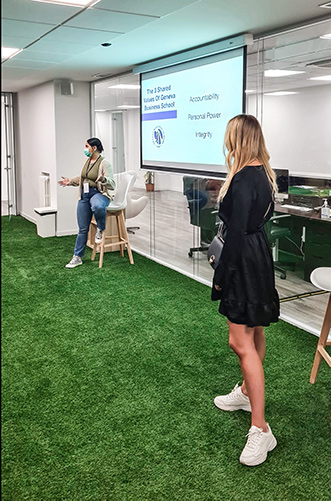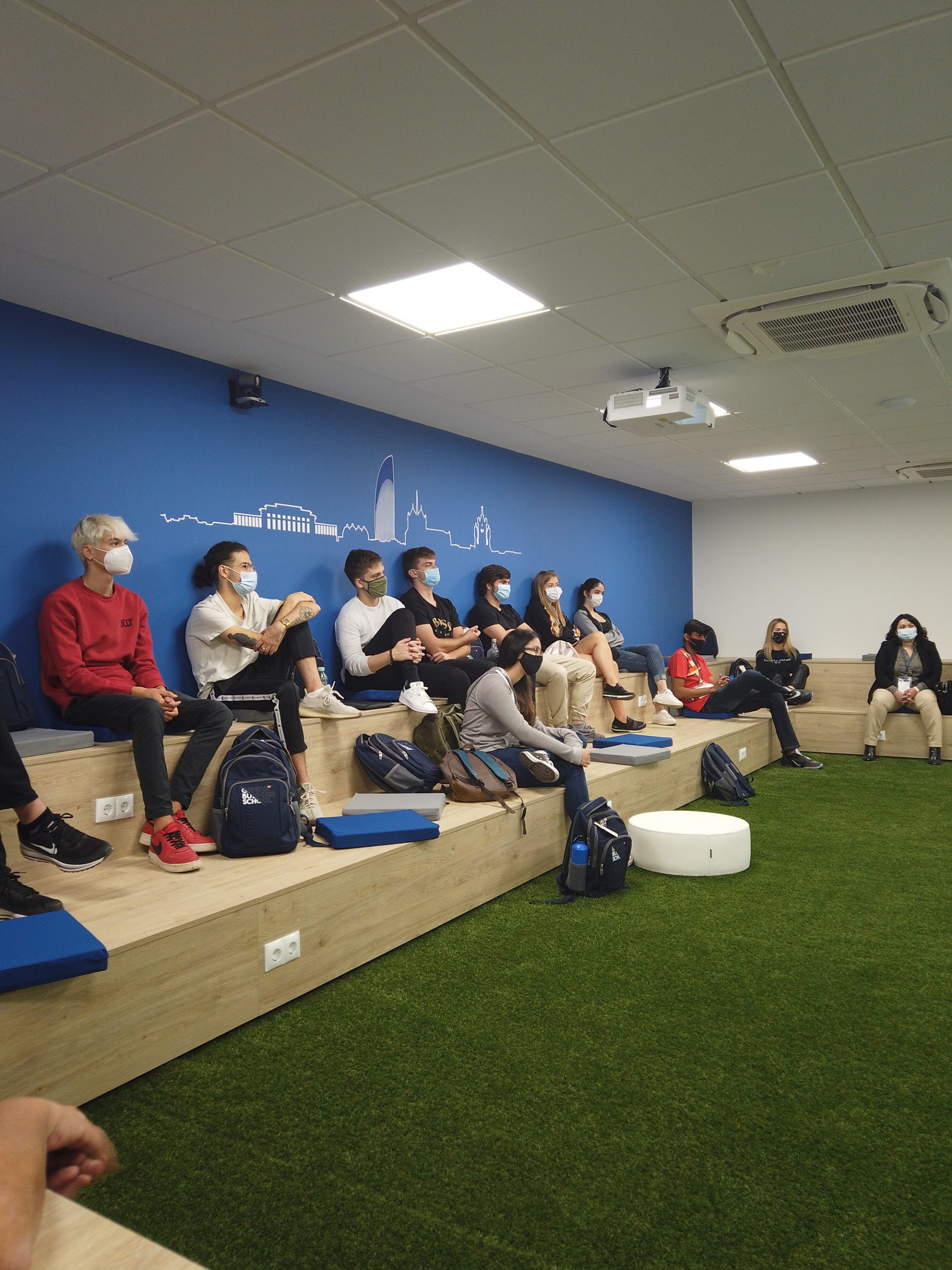 Review the full Welcome Week schedule here.