Bachelor's student launches Eco Startup
Meet Sara Jach and the women of Reborn
Introducing ReBorn, an eco startup born in Barcelona
Many new creative projects emerged in the aftermath of the global lockdowns of 2020, we saw family retail businesses shifting online, brick and mortar stores going digital and a whole revolution in services finding their way onto eCommerce platforms in more ways than ever before. A Bachelor's student from our
Barcelona campus
was working in the hospitality industry and through her passion for conscious consumption and responsible consumer behavior, formed her first startup, Reborn.
Sara Jach is in her final semester of a Bachelor of International Management and has gathered a group of women together in her spare time to create an eCommerce B2B business dedicated to reducing waste in hotels and re-thinking the way products and supplies are ordered and used. Sara has undertaken 5 internships during her studies at Geneva Business School and shows so much passion for learning while she works, which we believe will put her in a good position as she discovers a brave new world as the founder of her own startup.
We met up with Sara and her new colleagues recently for a chat on our roof terrace to find out more about what they are planning to do with Reborn.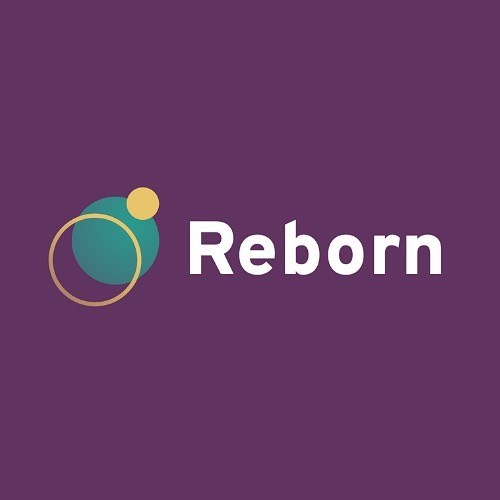 What is the Reborn concept?
ReBorn is an unconscious movement towards sustainability.
Focusing on bringing awareness to the hospitality industry to purchase sustainable supplies and make it easier for them to do that.
The problem we see after talking to hotels and restaurants is that its time consuming for them to look for eco-friendly products in their facilities. They have to look for the product, get a sample, see if it's good quality, and research if it's eco-certified or just greenwashed (products that appear to be eco-friendly by their branding but are not really green).
So we do this for hotels, we get the samples and try the products for the hotels. We check that the brands they use are really eco-certified and if they are then they will become a partner and feature on our website as a supplier.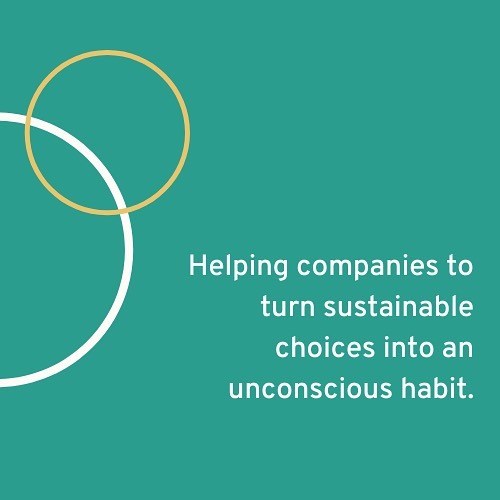 What kind of products do you provide?

Amenities – products in the hotel rooms – from gifts to toothbrushes, etc as well as the cleaning products.
They can order everything from us so there's only one invoice for the hotel. We use dropshipping (e-commerce) so when they get an order it sends a notification to the supplier to send to the hotel. This way we don't carry any stock.
We aim to bring awareness about this issue, interview the hotels that order from us, and inspire other hotels to do the same. We want to create a community of hotels that want to be more eco-friendly.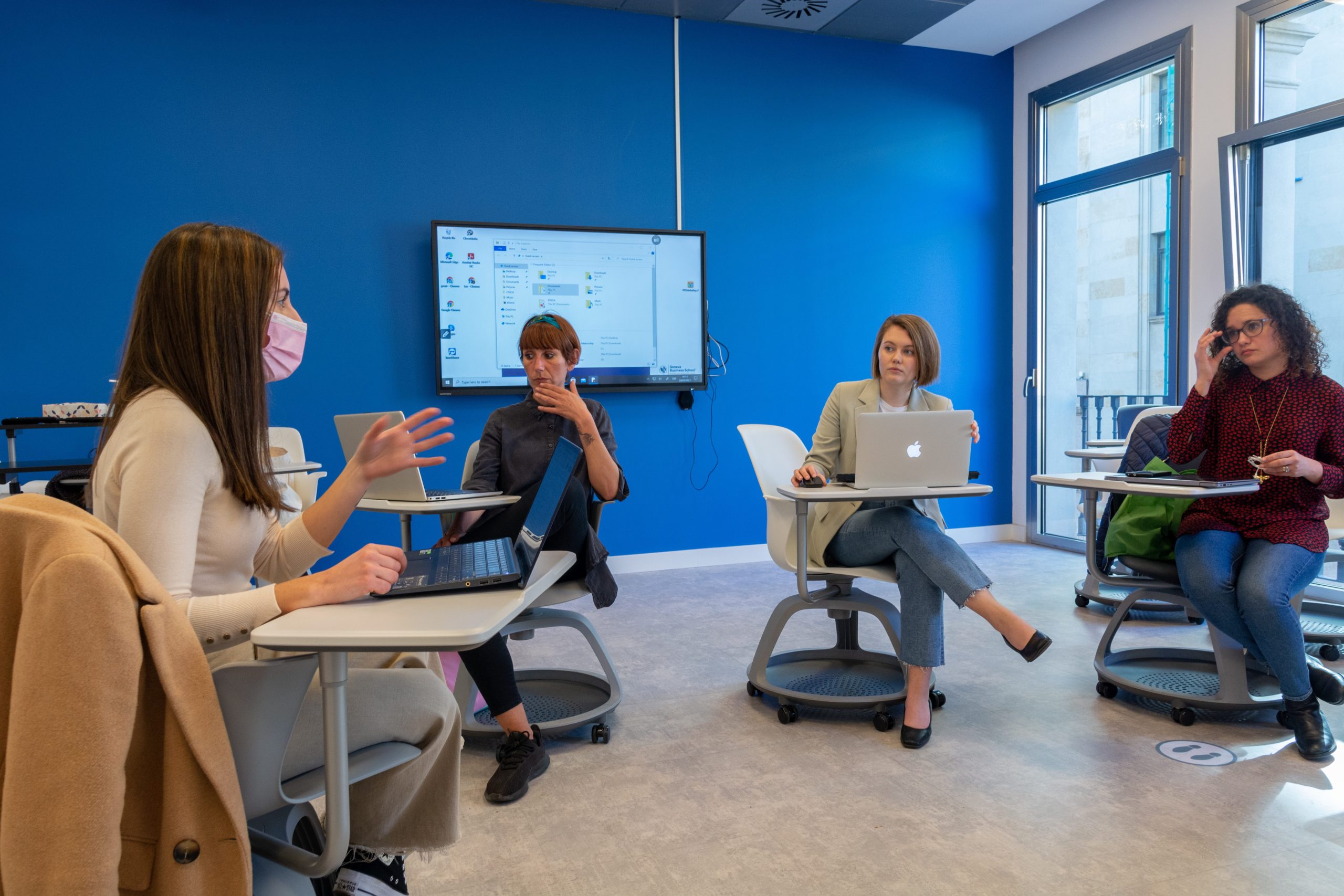 When did you start?
We launched in January 2021 – so it's a very new idea still. We have some hotels in the pipeline that are very interested in the prospect. The quality and price are the most important things for the hotels.
Now we are finalizing our branding and website – but it's in the process. We plan to launch the website before June 2021 but are already in touch with hotels and have created a catalogue of products while we wait for the website to be built. So we can still get orders from this pdf catalogue in the meantime.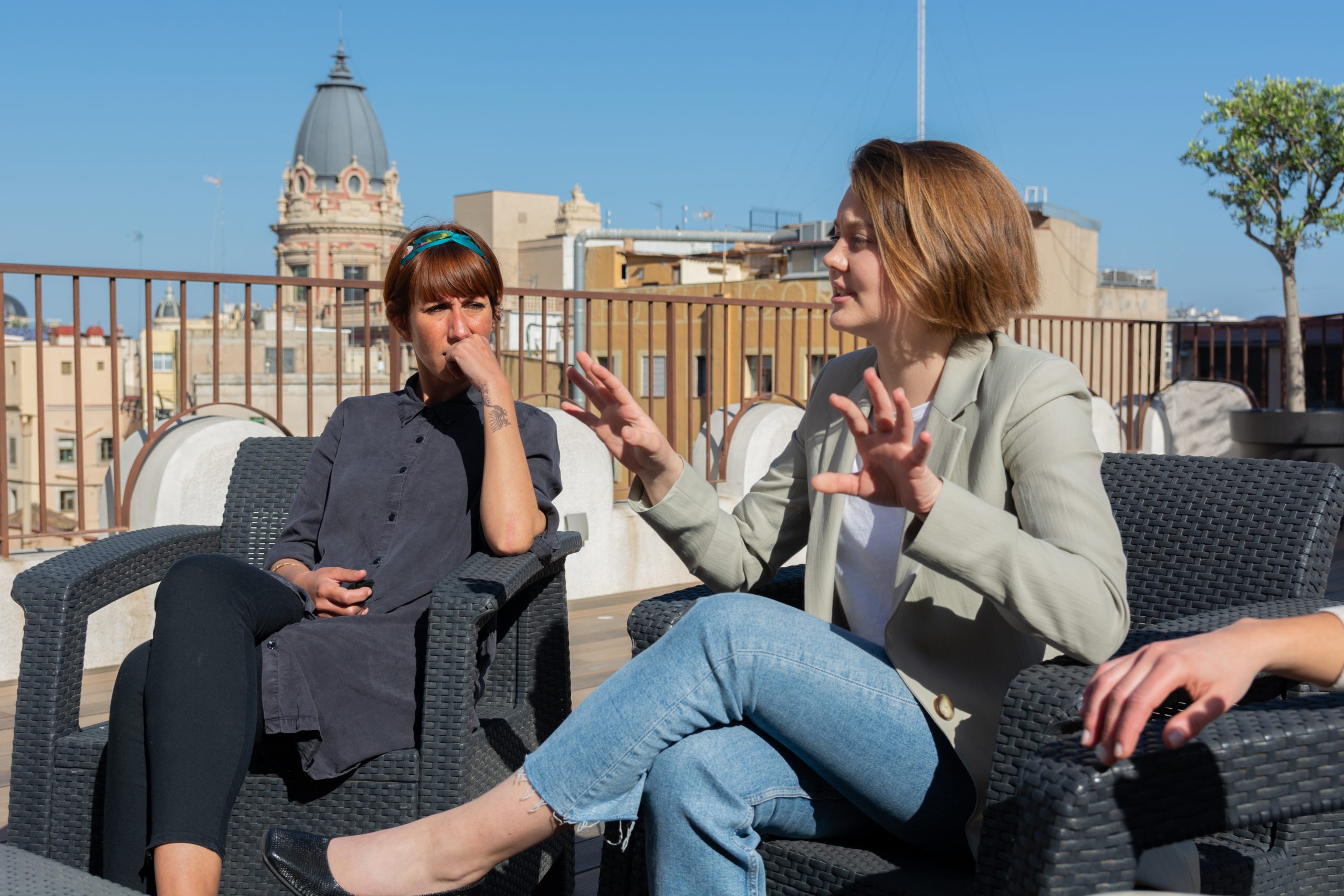 What have you done so far?
So far contacting suppliers and hotels and gauging interest, as well as working on our branding and eCommerce website.
Where do you see Reborn in the future?
We started with hotels as we all have a hospitality background – this is where it's most needed. Later on, we want to take the brand to many different industries such as festivals and catering and adapt the service to many industries. We really see this growing and right now we are focusing on Spain but in the future, we'd like to expand to the rest of Europe. We want to create products that are manufactured in Europe and sell to European businesses.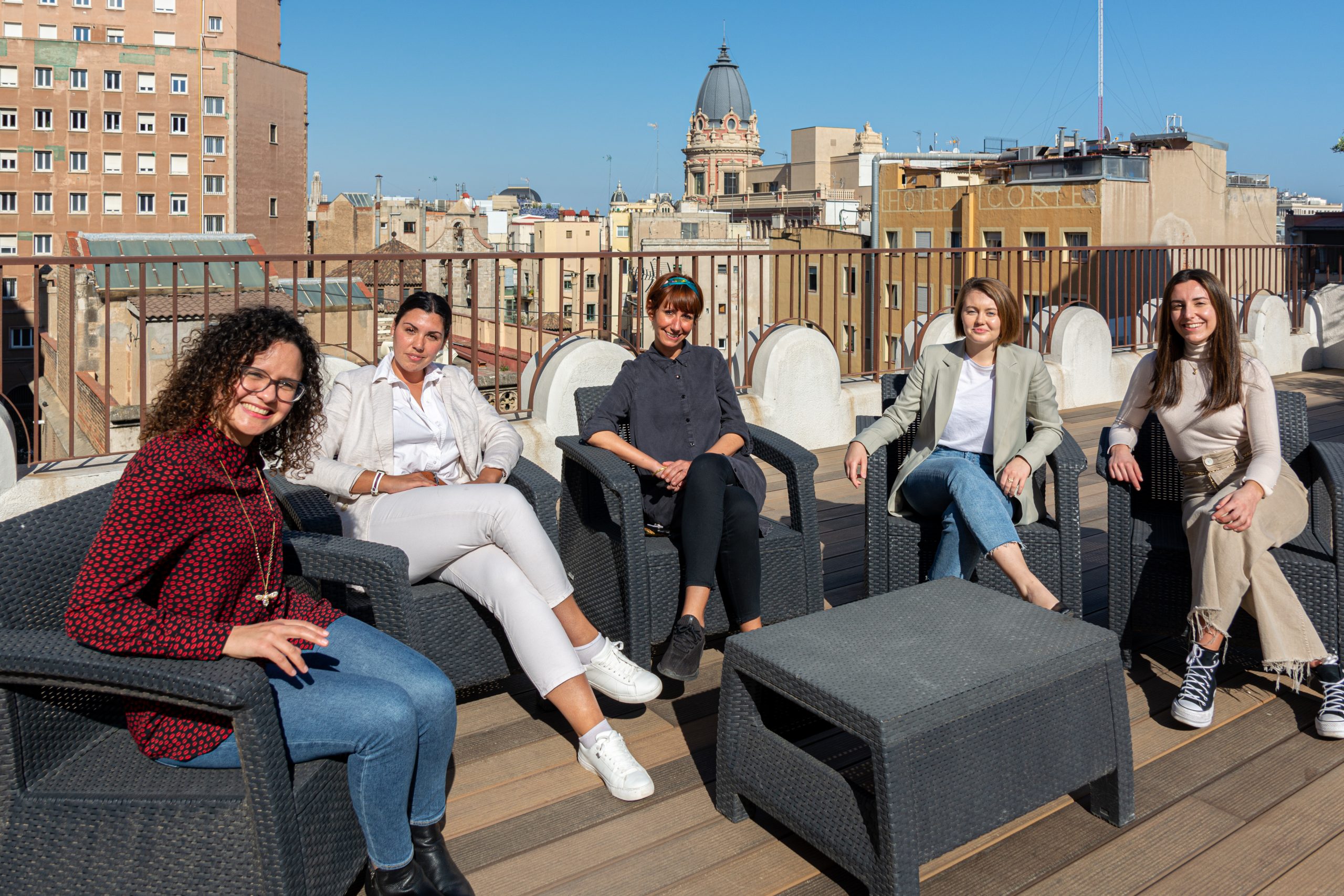 How did you meet?
Sara and Maribel met at a sustainability course
'We met through a sustainability course, I met Maribel and then after the course, I had this idea to start the business. I realized there was a gap in the market and did a business plan in my course here at Geneva Business School focusing on this project to see if it was feasible and research if there were any other potential competitors. There's space in the market and I believe it's needed for businesses.'
We look forward to following the journey of Reborn as it grows and you can keep in touch with them on LinkedIn and Instagram!
Want to study Entrepreneurship and build a business from scratch?
Check out our Bachelor's specialization in Entrepreneurship for more information, or reach out to our friendly Admissions Team for a one-to-one call and find out if Geneva Business School can help you build the business of your dreams.
Bachelor of International Management – Specialize in Entrepreneurship