This year's first successful DBA graduate!
Social Media Usage Impact on Word-of-Mouth and Brand Loyalty in Egypt
Meet Serag El-Din Yassin, a Doctor of Social Media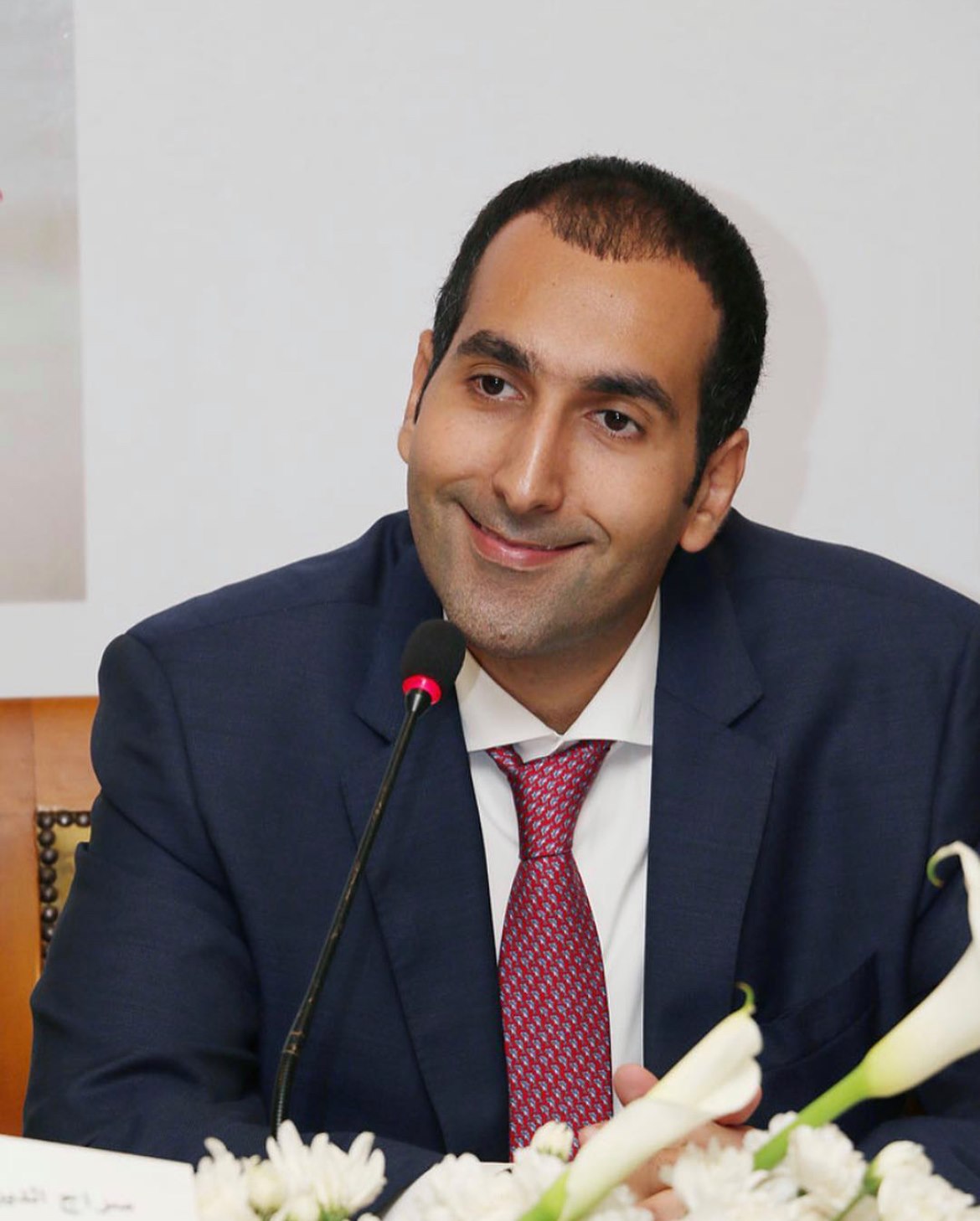 Serag El-Din Yassin
is the CEO & Managing Director of Integrated Marketing Consultancy in Cairo, Egypt. He is an American University in Cairo alumnus graduating with a Bachelor of Arts degree specializing in Integrated Marketing Communications with the highest honors. He also holds a Bachelor's degree in Economics from Middlesex University in London and an MBA in marketing management from Victoria School of Management in Switzerland.
On 25 January 2021, Serag passed his defense for a thesis entitled Social Media Usage Impact on Word-of-Mouth and Brand Loyalty in Egypt: A Business Perspective. He is the first DBA candidate to successfully pass his thesis defense this year. He now proudly holds a Doctorate of Business Administration from Geneva Business School.
His career in integrated marketing has spanned over a decade, working as a qualitative researcher for NIELSEN, a Marketing and Research Executive at J.Walter Thompson Worldwide, and he worked as a Marketing Executive at the Middle East Oil Company since 2010.
Currently, he is the CEO of Integrated Marketing Consultancy Company which he founded in 2018. Serag is also a member of the Board of Trustees at City International Schools. He is also a member of a number of international business associations including The American Chamber of Commerce, The Canada Egypt Business Council, The Egyptian Junior Businessmen Association, and The Egyptian Writers Association. His publications include two academic books on marketing and consumer behavior.
His interest in prose and poetry writing has led him to publish three Arabic-language Diwans and an action thriller novel.
Hear from Serag as he explains the process of refining his research topic over the three-year program:
Read the abstract of his thesis research project below:
Abstract
The introduction and subsequent spread of social media have caused a significant change in consumer awareness, trends, and perceptions worldwide. Social media has managed to significantly alter and shift consumers' buying behavior and purchasing habits throughout the global business and marketing environment. Building on existing literature and contributing to the limited but growing literature on the subject in Egypt, the paper explores the use of social media's impact on word-of-mouth and brand loyalty in Egypt. The research used a multi-method approach (quantitative and qualitative) exploratory research, which included a carefully curated online survey with 1002 respondents and a series of 18 in-depth-interviews in the Cairo and Giza governorates.
The key findings of this research paper showed that social media interaction between firms and customers creates trust. Businesses' use of simple metrics, such as Facebook and Instagram analytics have proven to be the most popular yet effective. Facebook and Instagram are the most preferable social media platforms used among online users due to factors, such as website design appeal, friendliness of use, information availability, high traffic, and attractive features. When it comes to digital and social media regulations, there is still room for improvement related to cyber, crime, privacy, and data protection laws that needs further implementation in the future. There is still a perceived risk among the Egyptian consumer when it comes to shopping online due to factors that include fraud, high transaction fees, preference for cash payment, and lack of e-signature implementation.
The wide use of social media platforms and reliance on digital services has become an essential tool for companies in order to connect with their customers in a profound way. The results show the significance of word-of-mouth and brand loyalty to businesses, in particular reflecting the ability of any word-of-mouth recommendation or online discussion to change consumer behavior through analyzing the message or content being provided across different social media platforms.
The research study indicated that consumers rely on the use of social media for several reasons including information validation, monitoring, and influencing, interactive communication, which as a result, contribute to the increase in firms and businesses' financial performance. Furthermore, the research findings acquired from online surveys and in-depth interviews, and other measurement metric tools show that social media has affected word-of-mouth and brand loyalty by enabling businesses and companies to ensure their customers' relationship across different online platforms, having customers become indirect promoters, marketers and brand ambassadors for these businesses' various products and services. Additionally, the paper offers guidelines and recommendations to businesses in Egypt in order to capitalize on these results as well as to pave the way for future studies and potential research.
A warm congratulations to Serag, from your Geneva Business School Community!
We look forward to extending your experience and expertise as an alumnus and as a role model for potential DBA candidates in the future.
The
Doctor of Business Administration
(DBA) is a full-time online program designed to create a flexible yet supportive environment for our students to reach their full potential and research goals. Our doctorate degrees allow our students the freedom to study from anywhere in the world while completing their theses means that they can continue to advance their careers and have a full family life if they desire.