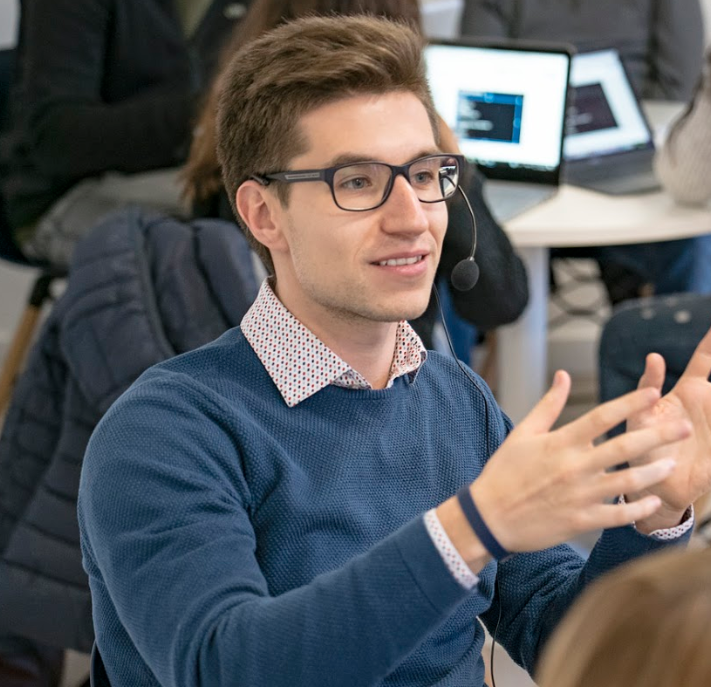 Welcome to Industry Insights
Industry Insights are monthly live events where industry experts hold interactive conferences with students and the wider Geneva Business School community. A diverse range of topics from Entrepreneurship to Sustainability, from International Management to Emotional Intelligence are explored by our guests. Everyone is welcome to participate in a session, or watch online and listen to some insights from thought leaders and highly experienced professionals in their field.

Our Industry Insights events are currently being held in-person & online with guest speakers hosting conferences in our Auditorium and streamed via Google Meet.
Here you can find all Industry Insights video recordings of past events if you missed out!
Watch Industry Insights
Industry Insights Spring 2022
Mariano Ganduxer
Entrepeneur Spirit and Features
Wednesday 09 March 2022
#Entrepreneurship #IndustryInsights #RealBusiness #ResponsibleLeaders
Industry Insights Fall 2021
Xavier Vilaseca Lemus
Sports IT & IP Law
Wednesday 15 September 2021
#SportsIPLaw #SportsManagement #IndustryInsights
#RealBusiness #ResponsibleLeaders
Industry Insights Spring 2021
Giulia Motteran
Community Building
Wednesday 10 March 2021
#CommunityBuilding #RealBusiness
Industry Insights Fall 2020
Carolina Jaramillo
Sports Marketing and the Business of Sports
Wednesday 14 October 2020 16:00 – 17:00
#SportsMarketing #RealBusiness
Industry Insights Spring 2020
Fabiola Martinez

A 5 step guide for entrepreneurs
Wednesday 1 April 2020 16:00 – 17:00
#Entrepreneurship #RealBusiness