Hotdesk COO and 2018 Alumnus interviewed by FEDE
Mohamed El Sarrag spoke to FEDE recently about the success of his startup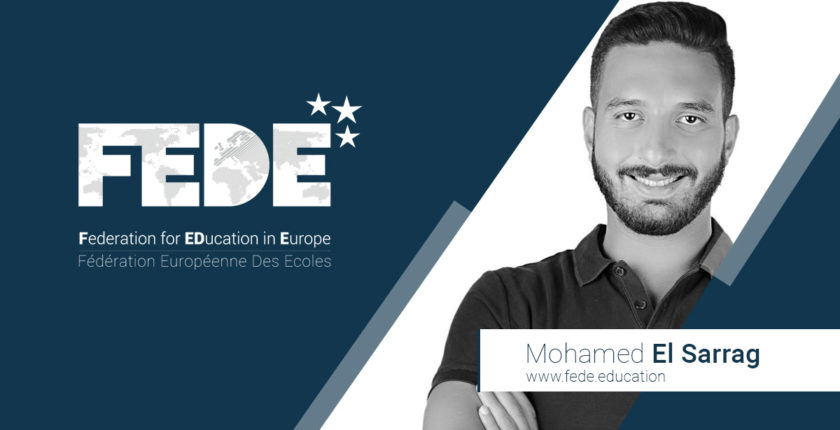 One of the best success stories from our Barcelona Campus in recent years is Hotdesk, a tech startup company that aims at helping startups and SME's rent out their unused office spaces by listing it on an online platform via the web or an application (Hotdesk is often referred to as the Airbnb for offices). After running his family business in Cairo, Mohamed El Sarrag who is an Egyptian living in Barcelona, and his co-founder Mohamed Khaled is an Egyptian/Irish tech-entrepreneur working in Dubai, started the business, and Geneva Business School became the incubator for the first iteration of the business. 3 years on and various funding rounds later, Hotdesk has gone from strength to strength. Read about their latest deal with the Dubai government here.
The Federation for EDucation in Europe (FEDE) is a network of nearly 500 higher educational and vocational institutions sharing a vision of quality, innovation, and ambition. With an important network of member institutions and alumni, FEDE institutions are able to anticipate tomorrow's business requirements, adopting the latest teaching techniques and meeting European standards, as recognized by professionals and recruiters. Being certified as a FEDE school is an integral part of our assurance of quality and the high standards we maintain at Geneva Business School, and this recognition of our Alumnus, Mohamed fills us with pride. Mohamed caught up recently with the Federation for EDucation in Europe, for a chat about the reasons he chose Geneva Business School, what he took away from the experience, and gave some great advice for current students of the School, here is a sneak peek of is hard-earned wisdom, you can read the whole interview here.
Why did you choose Geneva Business School as your school to prepare for a FEDE degree?
1. It's a swiss business school and has an outstanding ranking in Europe
2. It's specialized tutors coming from professional working backgrounds
3. Its diversity of students and multicultural environment.
What did your FEDE degree bring you in the evolution of your professional life?
It gave me an edge in job interviews when I used to apply for jobs. Recruiters were always amazed when they knew I graduated from Geneva Business School. Also, in the startup world, it's very well respected, whenever I mentioned before to any of the investors we've pitched to or even with other startup founders that I studied at Geneva Business School, I always felt that I received more respect for my knowledge and took it more seriously.
What advice would you give to current Geneva Business School students?
Focus as much as you can on studying, all the effort you put in will pay off later on, and will give you an edge in the business world.
Socialize and make friends at school and be multicultural, business is all about connections.
Do as many internships as you can, in different fields and sectors, to know what you love to do early in your life.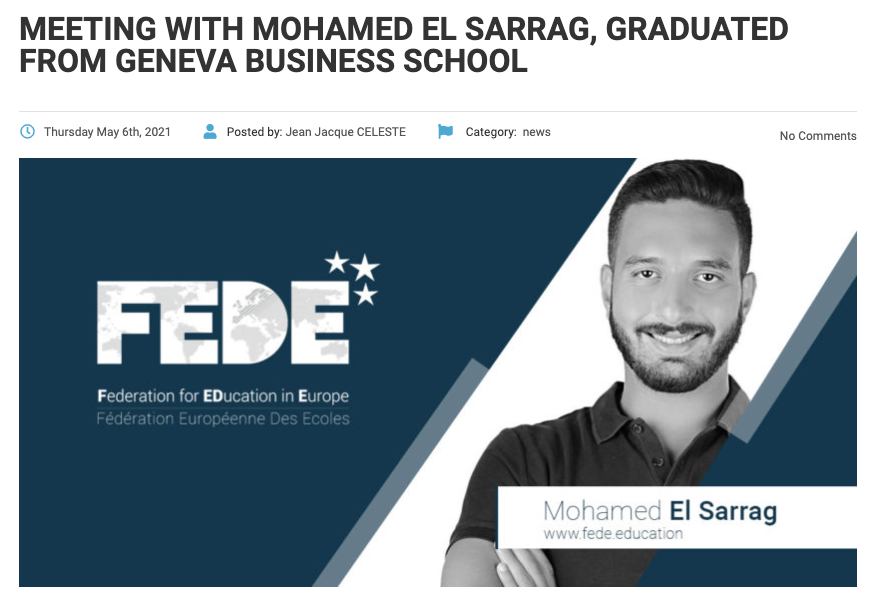 Read more Alumni stories in the media: